Powder blush vs cream blush: Which is better?
Powder blush vs cream blush: Which is better?
Mar 14, 2022, 03:06 pm
2 min read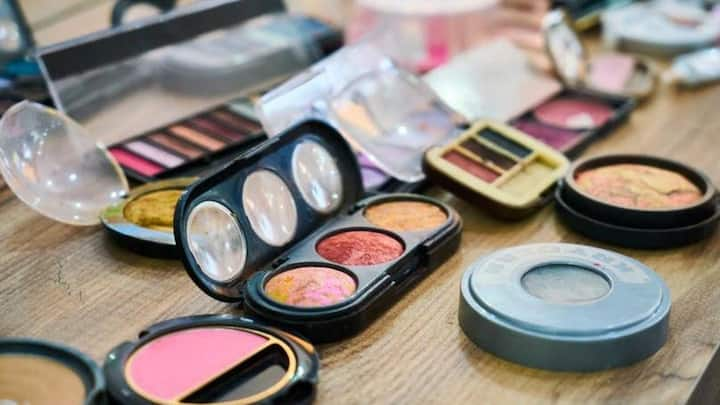 Blush is a godsend product for days when our face looks dull and tired as it can instantly add life to your face. There are two types of blushes available in the market--cream and powder. Are you confused about which one to pick? Read on to know more about both types of blushes and then make an informed decision.
Cream blushes are the best choice for dry skin because of their rich, velvety, and hydrating texture. They offer a dewy makeup look that looks natural and radiant. They are also great at preventing dry patches. Powder blush, on the other hand, works best for oily or acne-prone skin. It has a fine texture, is buildable, and stays in place for a longer time.
Application of cream blush vs powder blush
Cream blushes usually do not require any expensive makeup brushes and can be easily dabbed onto your skin using your fingers. You can blend them later using a sponge to achieve a more flawless and natural effect. Before using your powder blush, apply primer to your face to make it long-lasting. Use a soft fluffy angled brush to apply and blend your blush.
Powder blush scores over cream blush if you are going for a more dramatic or sophisticated look. They are long-lasting and offer a smooth matte finish to your overall makeup. Cream blushes come in stick form and are easier to apply. They offer a youthful, soft, and natural glow and are perfect for daily use. They are also moisturizing and nourishing.
During a hot summer day, a powder blush can make your makeup look cakey and streaky. The strong pigments can settle into your fine lines and make your skin look dry and patchy. Cream blushes are not long-lasting and the color gradually tends to fade, especially if you have dry skin. They can also smudge and meltdown during hot summer months.
Final verdict: Which is better?
Both the blushes are equally good and cater to different skin types and styles. For a more professional and precise look, powder blush is the winner. But when it comes to a daytime brunch look or a natural summer look, then cream blushes are the one to choose. They are lightweight, nourishing, and can be applied over bb cream for a soft pink glow.