World Oral Health Day: Best practices for healthy teeth
World Oral Health Day: Best practices for healthy teeth
Expert opinion by
Dr Akanksha Saxena
Mar 20, 2022, 10:13 am
3 min read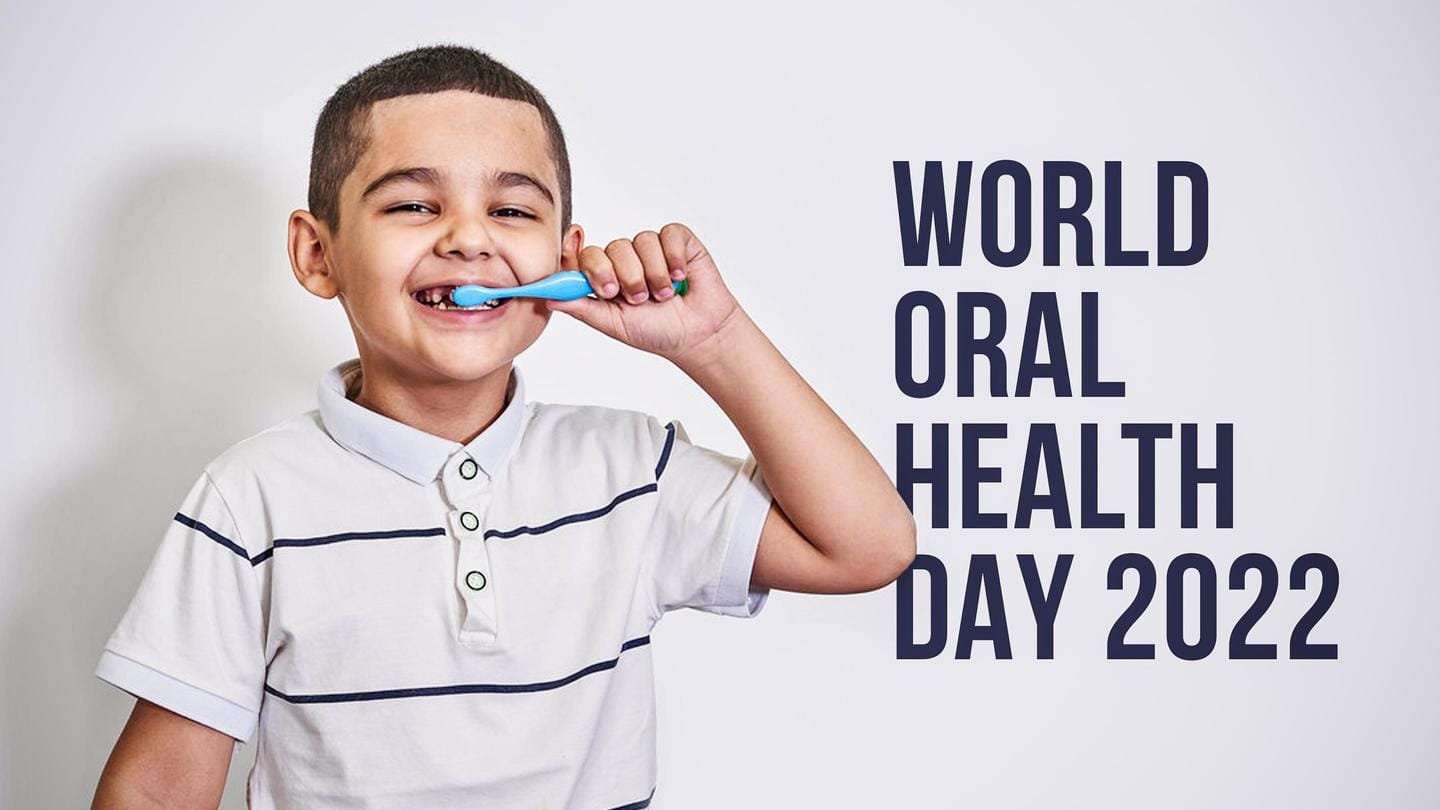 World Oral Health Day is celebrated every year on March 20 to raise awareness about the importance of taking care of your oral health. The day throws light on some of the issues related to oral health and promotes the importance of oral hygiene. Organized by the FDI World Dental Federation, the day is celebrated by organizing campaigns and activities in over 130 countries.
Here is what our expert says
World Oral Health Day is organized to bring attention to various diseases that affect the oral cavity.
Good oral hygiene is paramount for great overall health. A bright smile and a fresh breath make one more confident in social interactions.
A cavity-filled, unhealthy mouth is associated with frequent throat infections, node enlargement, and an upset stomach. Six-monthly check-ups are advised with the dentist.
On March 20, 2013, the FDI World Dental Federation launched the World Oral Health Day to make people aware of dental hygiene and how it helps to maintain our overall health. Year-long campaigns also kick off on this day that aim to make people aware of oral diseases and the maintenance of oral health. The campaigns have highlighted distinct themes since 2013.
Brush your teeth regularly and properly
The way you brush your teeth makes a lot of difference. So, brush your teeth gently by moving the toothbrush in light circular motions for two-three minutes to eliminate plaque and bacteria. Avoid brushing too aggressively to prevent enamel damage. Also, brush your teeth daily thrice a day to prevent bad breath and gum diseases. It also keeps your teeth bright and healthy.
Choose a good quality toothbrush
The American Dental Association suggests using a soft-bristled toothbrush to prevent any damage to the protective enamel and gum erosion. Electronic toothbrushes are also quite effective in maintaining the health of your teeth. These brushes gently cleanse your teeth without causing hard scrubbing or long-term damage. Also, it's recommended to replace your toothbrush every three months when the ends of it start looking frayed.
Use a toothpaste containing fluoride
There are different kinds of whitening and flavor-infused toothpaste available in the market. But be wise and choose one that contains fluoride to maintain your oral health. Fluoride-containing toothpaste protects against tooth decay by forming a protective shield on your teeth and fighting off germs and bacteria. It also prevents cavities and strengthens exposed roots and weak spots, reducing the risk of tooth decay.
Floss daily and use a mouthwash
Flossing helps to remove the food bits, plaque, and bacteria stuck in between your tooth. Floss at least once daily to reduce plaque, stimulate the gums, prevent bad breath, and lower inflammation. Mouthwashes are great for your oral health as the chlorhexidine in them controls gingivitis and plague. They also re-mineralize the teeth, reduce the acid content in the mouth, and eliminate bad breath.