Flight delays, power theft, Global fest: all happening in Mumbai
Last updated on
Nov 19, 2016, 03:58 pm
Mumbai airport is experiencing delayed arrivals and departures of late night domestic flights. Flight delays increased from 16% at 9am to 35% at 11am. Meanwhile, a guest house in Dongri caused a loss of Rs.1 crore to BEST. To know how BEST suffered such a huge loss and who were the high profile visitors at a Kurla school, keep reading!
Court accepts civic chief's ignorance plea on illegal structure
Bombay High Court agreed to accept the civic chief's statement, about not knowing about an illegal construction in Vile Parle, provided the structure is razed. Court had earlier ordered to demolish the illegal construction by a corporator's husband. The structure was later regularized in a clear case of contempt of court. Civic chief apologized for the same and said he was misled by officials.
Zoo renovations at the cost of trees
Byculla Zoo is in news again after the death of a Humboldt penguin, last month. An NGO for plants welfare has claimed that trees were illegally cut during renovation of zoo. It approached BMC, asking it to survey the area and submit the data on number of trees. BMC has denied the allegations saying that new shrubs are being planted as part of renovation.
40% late night flights delayed at Mumbai airport
Data from Mumbai airport revealed that 4 out of 10 flights arriving between 11pm and 3am were delayed at the Mumbai airport in October. Arrival delays increased from 22% until 3pm to 35% by 11pm. Departing flights fared just as worse as every second flight was reported to be delayed. Officials blamed a large number of spillovers and delays on runway repairs.
Woman can't divorce her 'ruler': Sunni clerics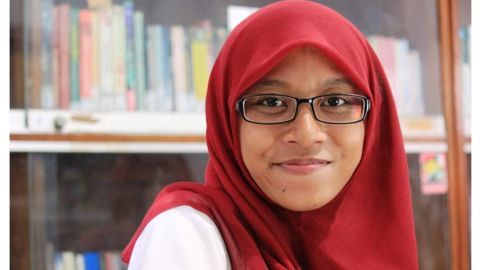 In a blatant patriarchal interpretation of Quran, a Sunni cleric said that women can not divorce their husbands as the 'ruled' can not dismiss the 'ruler'. Sunni clerics called triple talaq a disgraceful method of divorce but opposed scrapping it. Cleris said that government should not ban it but Muslims should get educated to reject the practise themselves. Women can seek dissolution of marriage.
Government aided school charging fees from students
An RTI reply has revealed that secondary section of a Dombivli school which is aided by the government has charged Rs.2,600 per student annually. It has also been revealed that the school has collected donations from parents via third parties in the past. The association running the school said donations received by the school are voluntary. The education department has initiated an inquiry.
Sachin Tendulkar and Chris Martin visit Kurla school
It was a moment to cherish for students of Shree Gadge Maharaj Vidyalaya in Kurla, when Sachin Tendulkar and Chris Martin showed up as guests. The lead vocalist of Coldplay, Chris Martin, is also the curator of Global Citizen Festival, to be held on November 19. Students had written essays about the goals of the Global Citizen movement like better education and improved sanitation.
Guest house raided for power-theft
A guesthouse owner in Dongri was booked for pilfering electricity worth Rs.1 crore from BEST through a changeover switch. BEST vigilance department raided the three-floor guesthouse which had air-conditioners and boilers in 16 rooms. BEST suffered losses for two years due to this illegal direct power supply connection by the accused. BEST cracked the whip on 100 other such users on Friday.