Mehbooba Mufti's daughter says Kashmir less important than Aarey trees
Mehbooba Mufti's daughter says Kashmir less important than Aarey trees
Written by
Siddhant Pandey
Oct 07, 2019, 08:16 pm
3 min read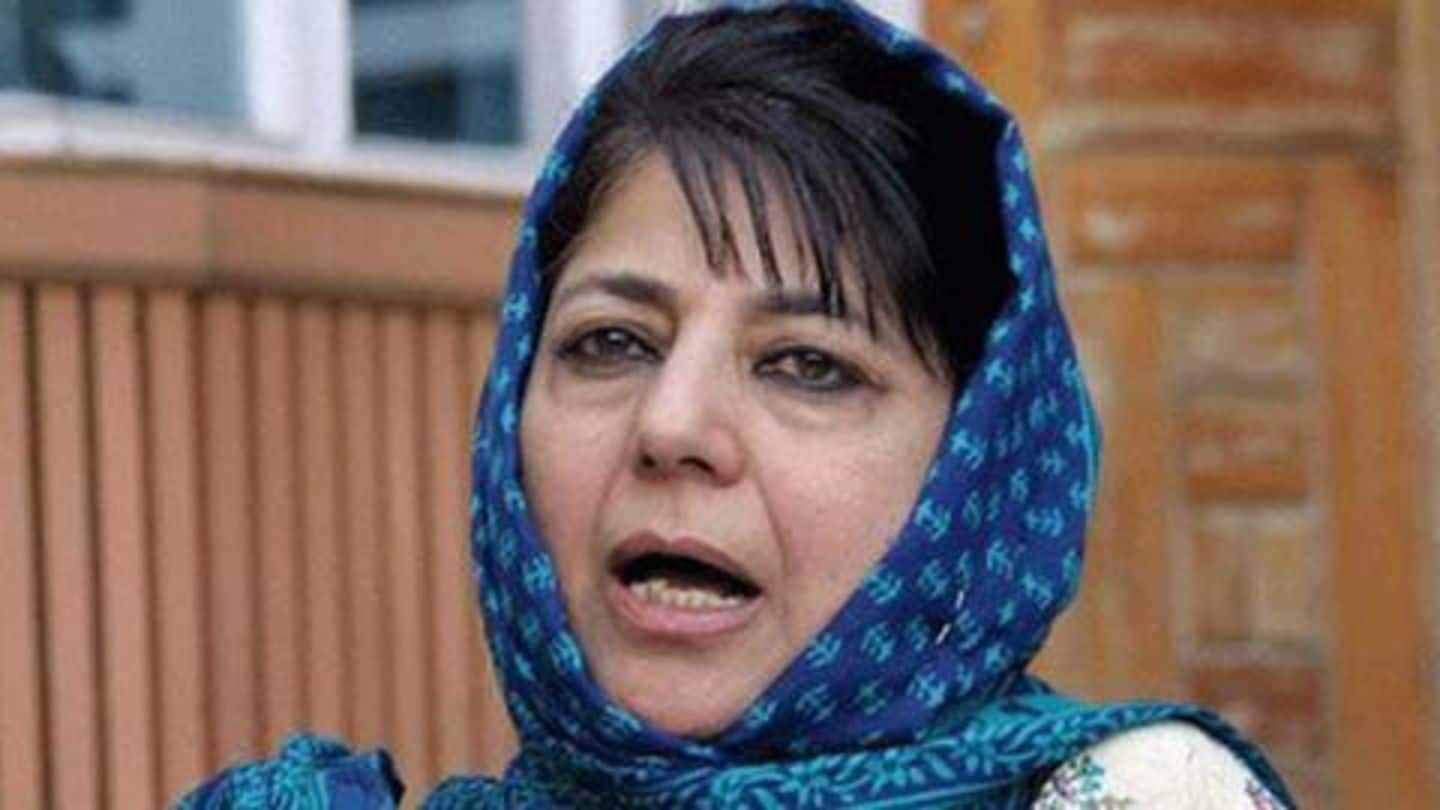 Earlier today, the Supreme Court put a stay on the felling of trees in Mumbai's Aarey Colony until further orders, days after protests escalated over the weekend. Taking note of this, Iltija Mufti, the daughter of People's Democratic Party (PDP) chief Mehbooba Mufti, hit out at the BJP-led government for denying free speech and expression to the people of Jammu and Kashmir.
Aarey trees > Kashmiri lives: Mufti's daughter tweeted
Mufti's Twitter handle, currently being operated by Iltija, tweeted, "Aarey trees >Kashmiri lives." In a separate tweet, Iltija celebrated the order to stop tree-cutting Aarey, adding, "One wonders why Kashmiris have been deprived of the very same right to free speech & expression." She said despite the Centre's claim that J&K residents are at par with other Indians, "they've been stripped of fundamental rights."
Glad that activists were able to stop felling of trees at Aarey. One wonders why Kashmiris have been deprived of the very same right to free speech expression. GOI claims they are now at par with other Indians but truth is they've been stripped of even fundamental rights.

— Mehbooba Mufti (@MehboobaMufti) October 7, 2019
Unfortunate comparison, says BJP leader Nalin Kohli
However, BJP leader Nalin Kohli wasn't pleased with Iltija's tweets, which he interpreted as an "unfortunate comparison" to say that the SC isn't concerned with the situation in J&K. "The SC has heard matters," Kohli is quoted as saying by NDTV, "Ironically, her own daughter went to the SC and was allowed to meet with her family members and to meet with her mother."
When they want to do politics, they'll drag SC: Kohli
Kohli added, "This appears to be the mindset of such people, who will speak for the SC as if it's the best institution when they get judgments or orders in their favor, but when they want to do politics, they'll even drag the top court."
Meanwhile, PDP delegation defers meet with detained Mehbooba Mufti
Mehbooba Mufti, along with several political leaders, has been under detention for over two months, since the Centre repealed J&K's special status, abrogating Article 370 and bifurcating the state into two Union Territories. Mufti was scheduled to meet a 15-member PDP delegation on Monday, however, the party deferred the meeting, citing no reasons for the same, according to PTI.
Not a single bullet fired in J&K: Amit Shah
Separately, despite several reports of human rights violations in the restive state, Home Minister Amit Shah on Monday asserted that not a single bullet has been fired in the state. On restrictions, Shah said that only under 10 of the 196 police stations in Kashmir Valley have Section 144 imposed. He added that J&K will be granted full statehood in the future.
What has happened in the Aarey Colony row?
The Bombay HC on Friday dismissed four petitions against tree-cutting in Aarey Colony for a Mumbai metro 3 car shed depot. Despite a 15-day waiting period, civic authorities started cutting trees the following night, triggering heavy protests. The situation took an ugly turn when police arrested 29 activists, who were later bailed out the next day. On Monday, SC ordered a stay on tree-cutting.