Ajit Pawar resigns as Maharashtra Deputy CM
Ajit Pawar resigns as Maharashtra Deputy CM
Written by
Siddhant Pandey
Nov 26, 2019, 03:28 pm
2 min read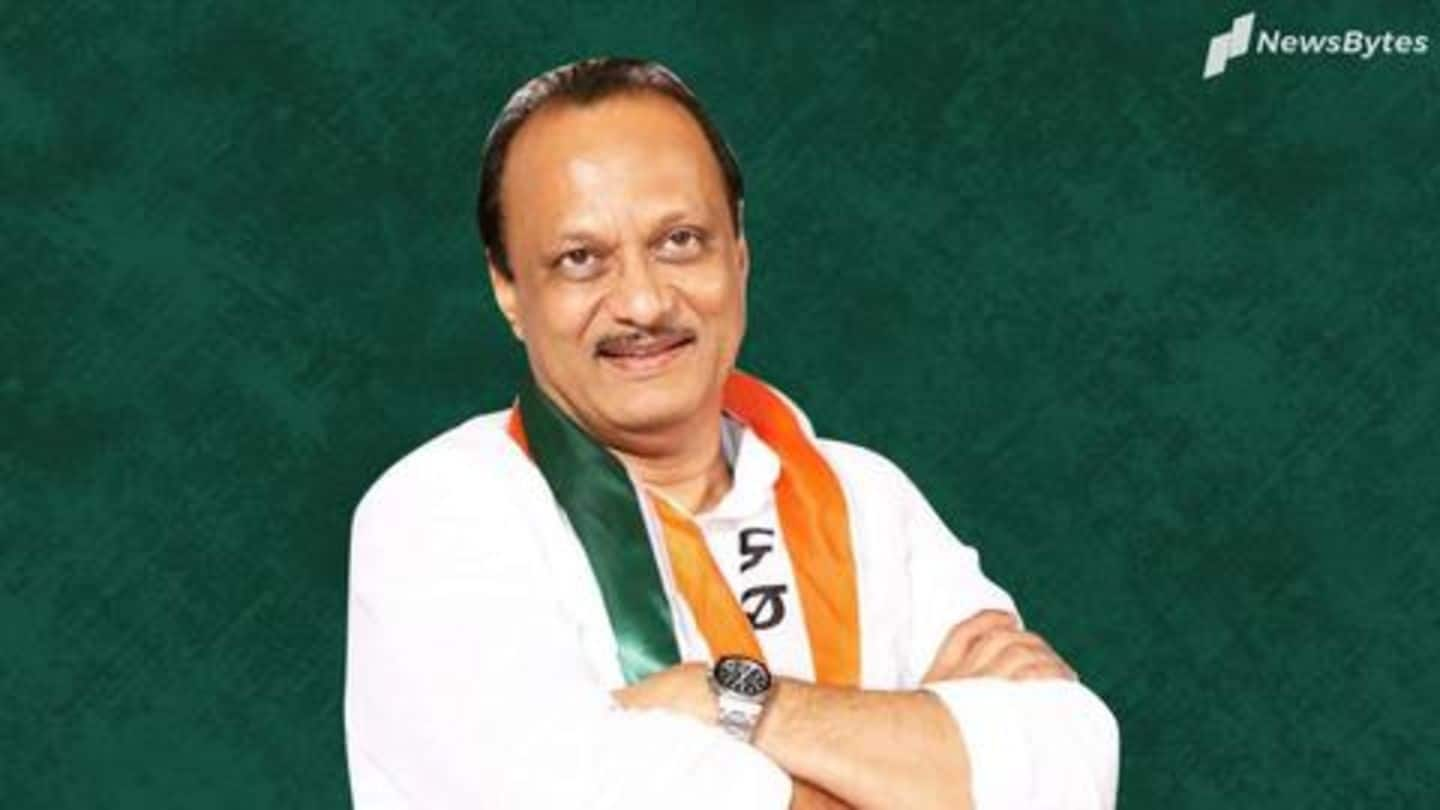 Amid the furor over the Maharashtra government formation, Nationalist Congress Party's rebel leader Ajit Pawar has resigned as the Deputy Chief Minister of Maharashtra. Pawar was sworn-in as the Deputy CM on Saturday after joining hands with the rival Bharatiya Janata Party. The development comes on the day when the Supreme Court ordered the BJP-Pawar government to prove its majority. Here are more details.
NCP had been pushing Pawar to resign
Citing sources, The Quint reported that NCP leader Ajit Pawar has submitted his resignation as the Deputy Chief Minister of Maharashtra. Incidentally, the NCP had been urging Pawar to resign as Devendra Fadnavis's deputy and requesting him to return to the party. Senior party leaders Jayant Patil and Dilip Walse Patil also met Pawar on Sunday to discuss the same.
Don't know about Pawar's resignation: Jayant Patil
Speaking to reporters on Pawar's resignation, Jayant Patil said, "It's from you whom I've come to know about the resignation of Ajit Pawar. I don't know about it, I would like to make a comment on it only after getting to know everything about it."
Pawar's resignation comes a day ahead of floor test
Earlier today, the Supreme Court directed the BJP-Pawar government to prove its majority in a floor test tomorrow by 5 pm. However, with the Shiv Sena-NCP-Congress combine displaying support of 162 MLAs, it seems unlikely the BJP will be able to do so. Several NCP MLAs who (knowingly or unknowingly) supported Pawar's decision to join hands with the BJP, also returned to the party.
Union Minister Ramdas Athawale confirms NDA lacks majority
Speaking on the SC's verdict, Union Minister Ramdas Athawale told reporters, "We respect Supreme Court's order of carrying out a floor test tomorrow." Confirming that the Fadnavis-led government lacks a majority, he added, "NDA doesn't have the majority yet, I am sure we will get it by tomorrow as we trust Ajit Pawar that he will bring his MLAs."
Pawar's ascent to Deputy CM has been controversial, to say the least. Going against NCP's wishes, Pawar allegedly produced a falsified letter of support to Governor Bhagat Singh Koshyari during oath-taking. Earlier, reports emerged that the Anti-Corruption Bureau closed nine irrigation scam cases, linked to Pawar. The reports were, however, quickly dismissed. Meanwhile, all eyes are on CM Devendra Fadnavis's 3:30 pm press conference.