Why Akhilesh and Mayawati's first rally at Deoband is important
Why Akhilesh and Mayawati's first rally at Deoband is important
Apr 07, 2019, 01:48 pm
3 min read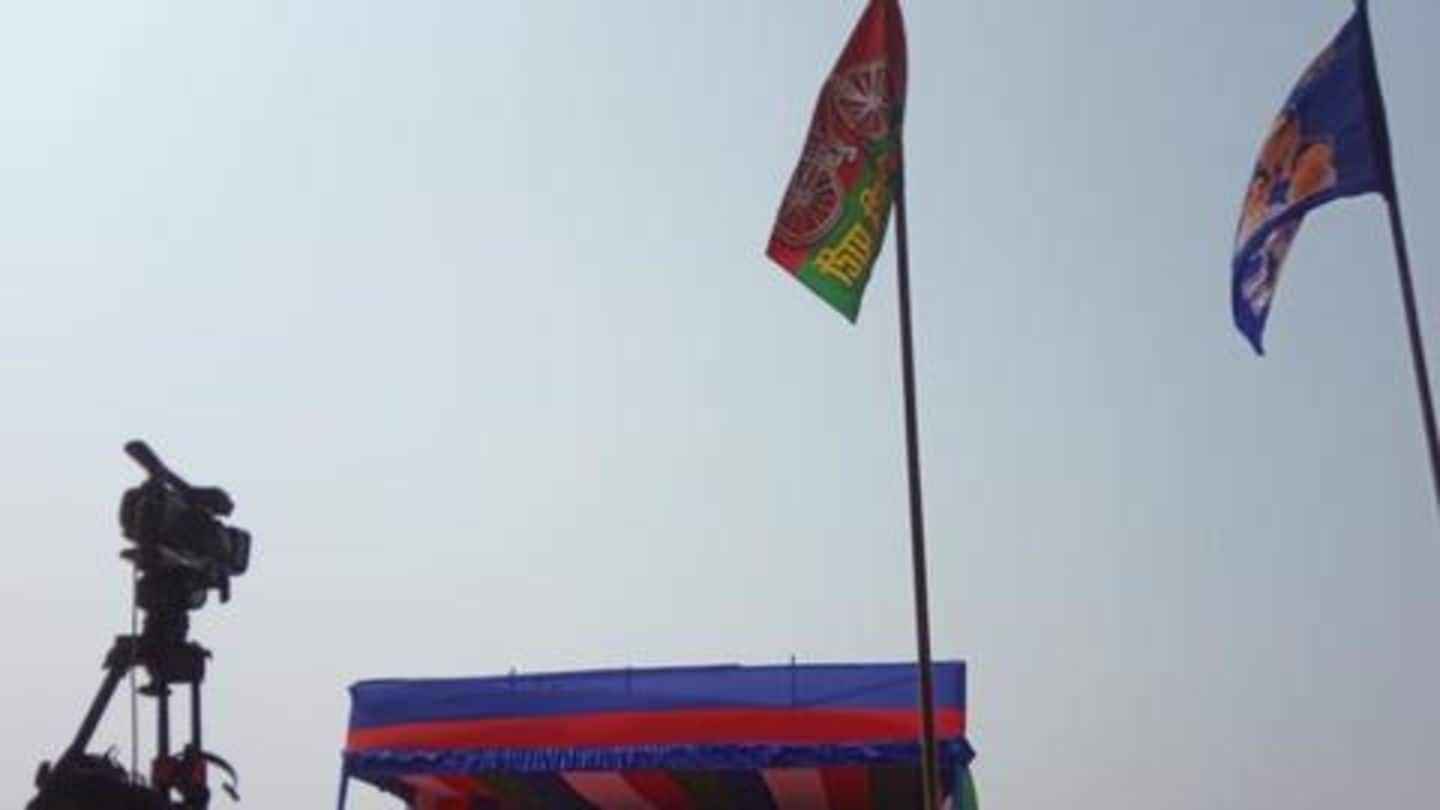 More than 20 years after Samajwadi Party and Bahujan Samaj Party kept Bharatiya Janata Party out of Uttar Pradesh (in 1993), the foes-turned-friends will address a joint rally in Deoband on Sunday. There is only one goal: To show the alliance is strong. The rally will be scrutinized by all political pundits and SP-BSP don't want to leave any loose ends. Here's more.
SP and BSP will contest polls together
Putting years of animosity aside, SP and BSP hatched an alliance for the general elections. Ajit Singh's RLD was also given a seat on the table. UP has 80 Lok Sabha seats. Out of them, BSP will contest on 38, SP on 37 seats and they gave three seats to RLD. The ally partners left Raebareli and Amethi for Congress.
SP and BSP have a lot at stake
For both the parties, which have shuffled governance in UP from 1993 to 2017, the polls are a battle to stay relevant. Despite being the third largest party in terms of vote share, BSP drew a blank in last parliamentary polls. SP also managed to just retain its bastions. In 2017 assembly polls, BJP swept the state, making way for the alliance.
Before first phase of polls, gathbandhan will show unity
After the alliance was announced, BSP chief Mayawati and SP national president Akhilesh Yadav haven't minced their words in slamming BJP. But on Sunday, they will share the stage for the first time to woo voters. Last evening, workers of all three parties visited the venue numerous times to ensure everything was in place. From ACs on stage to chairs, everything was checked.
Special attention has been given to cutouts
"All the cutouts have to be of the same size. They have to have the right slogans, and no single leader can have more display than the others. This will prove the unity of the alliance," an SP leader told IE.
Deoband was chosen after much thought
There is also a reason why the allies chose Deoband, which falls in Saharanpur, as their first stop. Muslims, Dalits, Jats, and OBCs, who form the key voters of the gathbandhan partners dominate this area. Notably, Saharanpur and seven other constituencies of Western UP will cast votes on April 11. SP, BSP, and RLD are hoping to reap the maximum benefits of the timing.
BJP is relying on sitting MP to win Saharanpur
BSP-SP have fielded Haji Fazlur Rehman from Saharanpur and Congress has given the ticket to Imran Masood. Meanwhile, BJP is hoping sitting MP Raghav Lakhanpal will retain his seat. Unlike, 2014, the win won't be easy for BJP. The constituency has nearly 40% of Muslim voters who have grown averse to the saffron party. It also houses Jatavs, who have been BSP supporters.
On Friday, Prime Minister Narendra Modi drew a huge crowd at his rally in Saharanpur. Hence, local BJP leaders are downplaying SP-BSP's event. Between April 7 and May 16, Akhilesh, Mayawati, and Ajit will address 11 rallies. Apart from this, another interesting event is lined up for political observers. Mayawati will seek votes for former rival Mulayam Singh Yadav in Mainpuri on April 19.