Before SP-BSP joint-presser, Abhishek Singhvi says ignoring Congress 'dangerous mistake'
Before SP-BSP joint-presser, Abhishek Singhvi says ignoring Congress 'dangerous mistake'
Jan 12, 2019, 12:32 pm
3 min read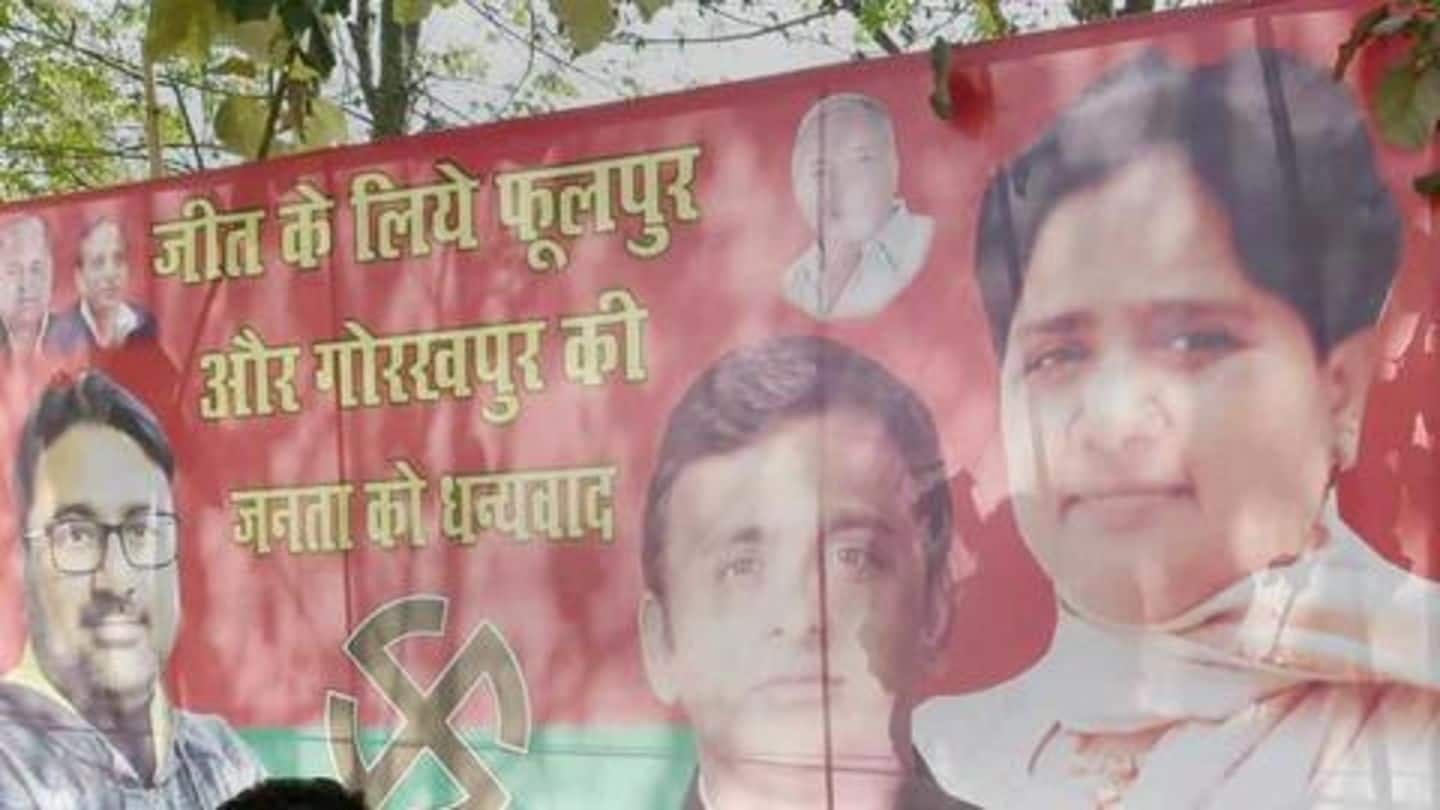 Bahujan Samaj Party chief Mayawati and Samajwadi Party President Akhilesh Yadav will address the press together soon and fireworks are expected after this. In all likeliness, the former bitter rivals will announce the seat-sharing arrangement for the upcoming general elections. Their partnership has no room for Congress, as of now, which the party's leader Abhishek Singhvi said was a 'dangerous mistake'.
Can give Congress two seats: Akhilesh
BSP and SP have been in talks for more than a week now. Last week, Akhilesh and Mayawati met in Delhi to discuss Uttar Pradesh, the most politically vital state. While there are clear indications the alliance doesn't favor Congress, Akhilesh refused to give a direct answer. He told NDTV, "We can give the Congress two seats in Uttar Pradesh they have always held."
Alliance only has two parties as of now, clarifies Akhilesh
Further, Akhilesh said, "I don't want to say anything about the Congress because first, we need to resolve the alliance of Samajwadi Party and BSP." In Kannauj, Akhilesh said as of now the alliance has only two parties and roles of others will be decided later. Reacting on reports, Singhvi said the goal of the opposition should be defeating BJP and eliminating its misgovernance.
Ignoring us could be dangerous mistake: Singhvi
"We may have fallen on difficult times. But I think to ignore us can prove to be a very dangerous mistake. Since everybody realizes that, I think we will have a happy and harmonious solution sometime in the near future," Singhvi said.
In 2014, Congress won just two seats in UP
Singhvi's thoughts were echoed by Congress media-coordinator Rajeev Bakshi. He said, "Congress is prepared to contest the Lok Sabha polls on its own strength in UP." In the 2014 elections, when NDA won 73 seats in UP, Congress was decimated. It won just two seats with party president Rahul Gandhi and UPA chairperson Sonia Gandhi retaining Amethi and Rae Bareli respectively.
The alliance could have other parties as well
Other players in the alliance are Rashtriya Lok Dal and the Nishad Party, both of whom want more seats than what SP-BSP are ready to shed. Reportedly, SP and BSP will contest on 38 seats each, taking the count to 76. The remaining six seats will be given to other allies. When BSP and SP got together last year, BJP lost by-polls.
Gorakhpur, Phulpur wins boosted confidence of SP-BSP
In the March 2018 by-polls, SP and BSP sprung a surprise and managed to sweep Gorakhpur and Phulpur. Mayawati had announced her party would support SP candidates and Akhilesh went for campaigning in the areas. The seats, which are BJP's strongholds, handed the saffron party a major defeat. Notably, in 2014 BSP failed to open its account but this time it has SP's support.