Congress' new "secret talent hunt" to find young regional leaders
Congress' new "secret talent hunt" to find young regional leaders
Apr 12, 2018, 04:22 pm
3 min read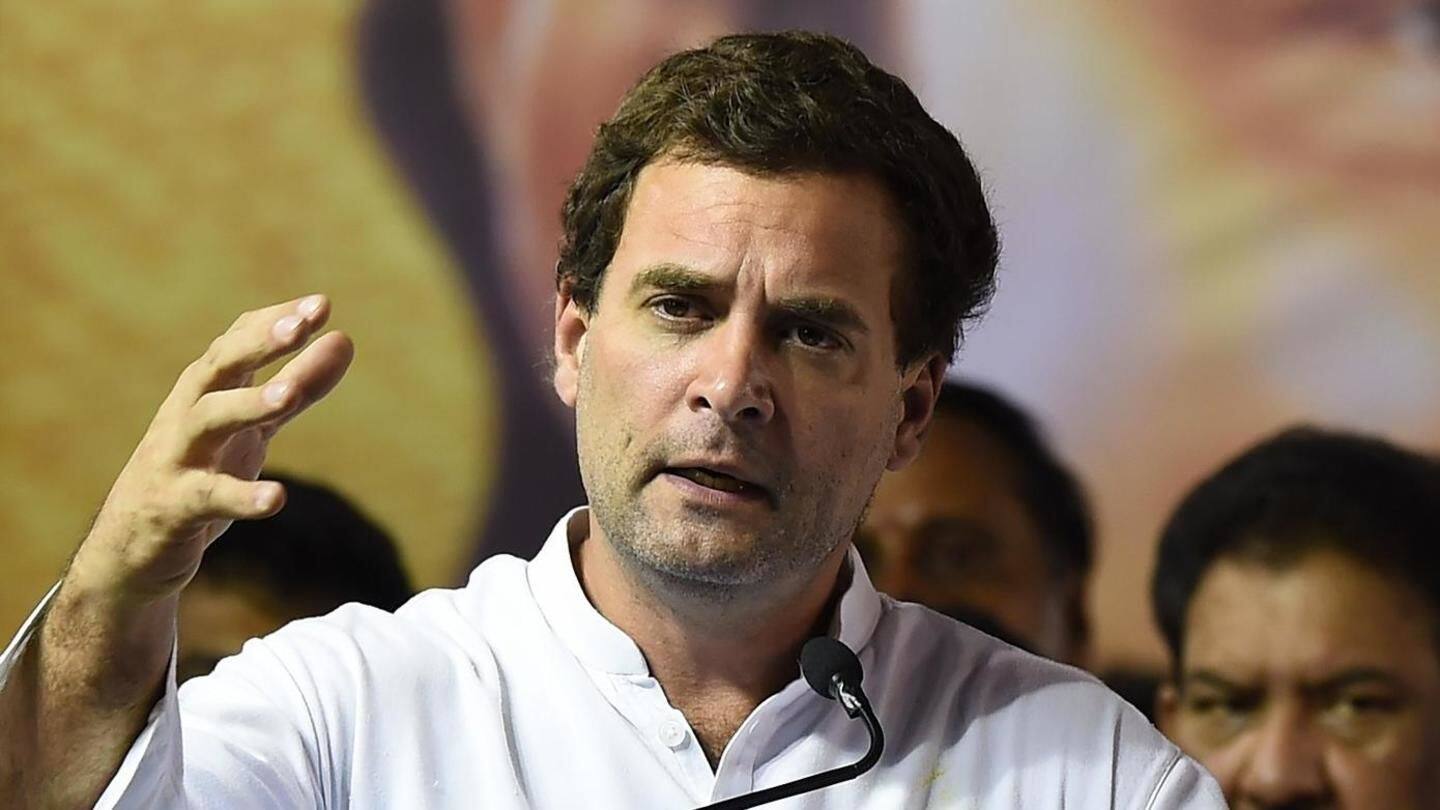 A prime factor that has held Congress back is its lack of young regional leaders, and the Grand Old Party knows it. So new President Rahul Gandhi has donned the "pro-youth" cap and focused extensively on finding fresh faces in states. The latest plan is of a "secret talent hunt" to choose and groom potential young leaders, an unnamed party member has said.
What's the plan under this initiative?
Under this, selected teams will tour states to look for the party's future leaders, the source said. To ensure no one can influence the process, the team members, tours and the process of selection will be kept confidential. The goal is to revive the party in the states, many of which don't have strong leaders, and which is key to reviving it nationally.
Move to also check nepotism, says unnamed party member
This will also help check nepotism, the source added. The teams will seek feedback on the leaders from party members, but also from the public, who are less likely to have personal biases. Moreover, they will interview the potential leaders on their views on different issues before shortlisting them. This will allow "young people from non-political families to emerge in leadership roles," they said.
Presently, Congress' burden rests mostly on aged shoulders
Congress, ruling in just four states, has only a few regional leaders- Siddaramaiah (Karnataka), Amarinder Singh (Punjab), Virbhadra Singh (HP), Kamal Nath and Jyotiraditya Scindia (MP), Ashok Gehlot and Sachin Pilot (Rajasthan). Most are veterans. Experts agree a focus on young leaders will help. "Another thing Congress should do is identify issues and let leaders work on these issues," said Analyst N Bhaskara Rao.
A key find that helped Congress turn its fortunes around
A prime example of this is Divya Spandana, the party's social media in-charge, who was roped in last year. Spandana turned things around: the team size doubled; the number of women steeply increased; and most importantly, Rahul Gandhi's virtual approach underwent a sea change. From boring texts, surveys, memes and quizzes became the new order of the day. And Congress saw results.
Will unite seniors and youths for a 'new direction': Rahul
At the party's plenary session last month, where young faces like Javed Nadeem, Ragini Nayak Gandhi and Sushmita Dev managed the scene, Gandhi iterated their new plan of bringing in more youths. And he has followed through: in a significant organizational change, he appointed former union minister Jitendra Singh and former Youth Congress president Rajeev Satav in-charge of party affairs in Odisha and Gujarat.
But lack of focus on veterans might hit Congress badly
This has meant an exodus of seniors. Last month, 76-year-old former Assam minister Hemoprova Saikia resigned from the Congress' steering committee, and 71-year-old Goa Congress President Shantaram Naik from his post. Both wanted to "pave way" for the newer generation. But it is veterans like Siddaramaih and Amarinder Singh who are holding the party in Karnataka and Punjab; Congress has to achieve the perfect balance.