BJP asked me to not contest polls: Murli Manohar Joshi
BJP asked me to not contest polls: Murli Manohar Joshi
Mar 26, 2019, 11:26 am
2 min read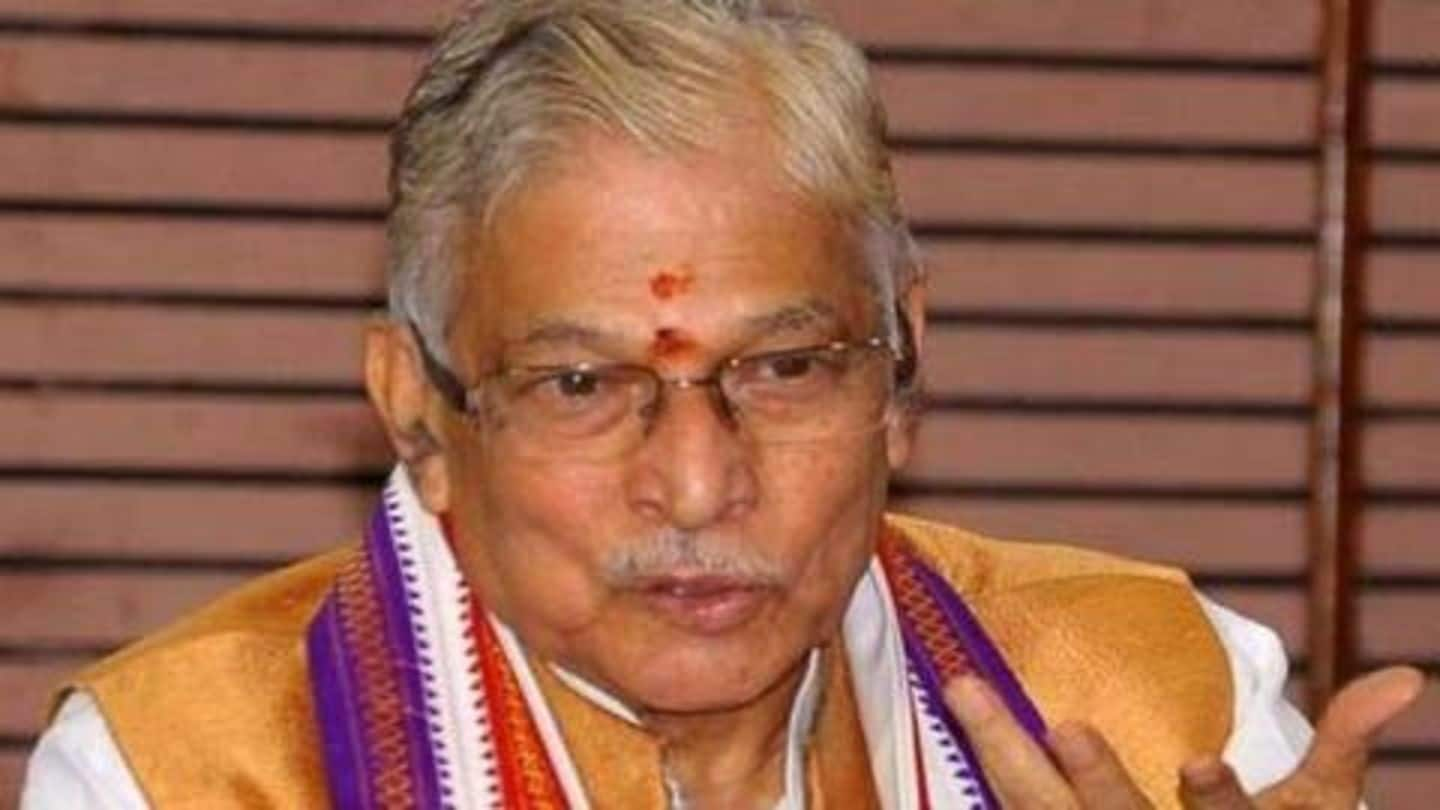 Veteran BJP leader Murli Manohar Joshi on Tuesday confirmed that the party has asked him to not contest the upcoming Lok Sabha polls. In 2014, Joshi vacated his Varanasi seat for Prime Minister Narendra Modi and contested from Kanpur. He secured 57% votes and won the seat by a record margin. This latest development comes days after BJP sidelined LK Advani. Here's more.
Joshi served as HRD minister in Vajpayee's government
85-year-old Joshi grew from strength to strength in BJP after joining RSS in his initial days. In late Prime Minister Atal Bihari Vajpayee's Cabinet, Joshi had served as HRD Minister. He also served as president of BJP between 1991 and 1993, and successfully contested polls from Allahabad, Varanasi, and Kanpur. After PM Modi took office, Joshi, along with Advani, was shifted to margdarshak mandal.
After Advani was replaced by Amit Shah in Gandhinagar, the fate of Joshi was more or less certain. Notably, he had shown reluctance in giving Varanasi seat to PM Modi in 2014 but agreed after a series of talks with top BJP leaders. On Monday, an unsigned message purportedly from Joshi did rounds of social media. Later, Joshi confirmed the message was genuine.
Joshi was asked to not contest polls altogether
"Shri Ramlal General Secretary (Organization) BJP conveyed to me today that I should not contest the ensuing parliamentary election from Kanpur and elsewhere," the message reportedly read.
Meanwhile, BJP dropped Advani and Joshi from star-campaigners' list
Meanwhile, BJP also released a list of its 40 star-campaigners which excluded Joshi and Advani. The list had names of PM Modi, Amit Shah, Rajnath Singh, Nitin Gadkari, Arun Jaitley, Sushma Swaraj, and Uma Bharti, but the senior-most leaders didn't find a place. The aforementioned leaders will campaign in Uttar Pradesh for the first two phases. UP will vote in all seven phases.
Why was Mulayam denied ticket from his seat, asks BJP-leader
The new development got BJP ire from its critics who opined the party isn't treating its elders well. But BJP leader Siddharth Nath Singh denied it. "We have spoken to our 'margdarshak', we have always been grateful to them for building this party... people who are crying foul should ask why Mulayam Singh Yadav was denied a ticket from his seat," he asked.