Shah says Omar and Mehbooba have been detained under PSA
Shah says Omar and Mehbooba have been detained under PSA
Oct 15, 2019, 11:40 am
3 min read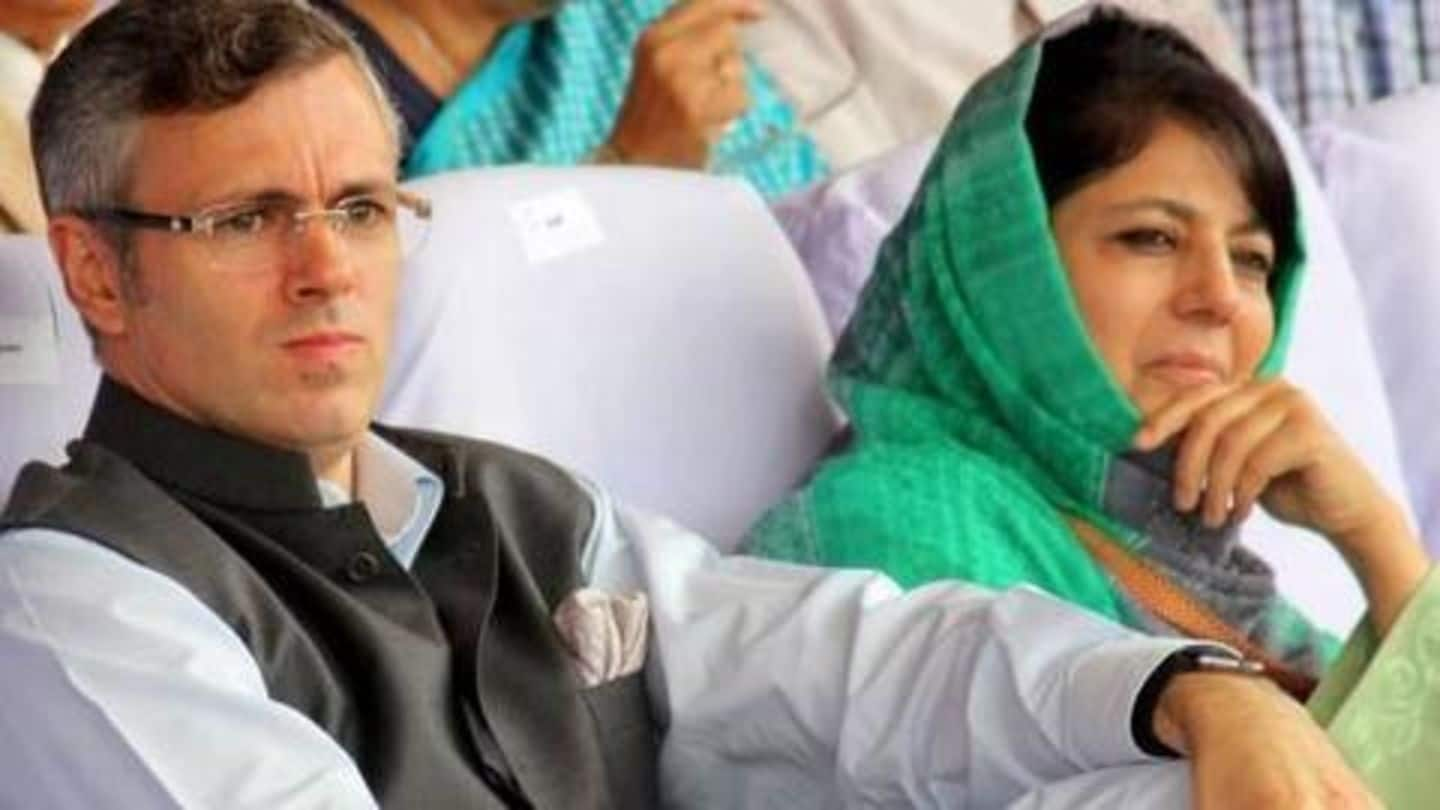 The continued detention of politicians of Jammu and Kashmir, more than two months after Article 370 was rescinded, has raised concerns. Among those who have been detained are three former CMs of the state- Farooq, Omar Abdullah, and Mehbooba Mufti. And on Monday, in what marks as a fresh revelation, Union Home Minister Amit Shah said Mehbooba and Omar have been detained under PSA.
First, let's give you a bit of context
On August 5, Shah introduced a Bill in Parliament to scrap provisions of Article 370 which granted J&K a special status, allowing its citizens to live under a separate set of rules relating to citizenship and property ownership. But before the move, Centre detained politicians to keep them away from creating any untoward situation. This, Centre said, helped in keeping violence at check.
They are detained under PSA: Shah on Omar and Mehbooba
Now, during an interview to India Today channel, Shah was quizzed about the detention of Omar and Mehbooba. He replied, "Unko Public Safety Act ke tehat abhi detention mei rakha hi hai (they are still in detention under the Public Safety Act)." However, according to Indian Express, officials in Srinagar aren't aware of PSA being revoked. This is the first time Shah acknowledged it.
What is the Public Safety Act?
The PSA allows the government to detain a person without trial for up to two years. This stringent law has usually been applied to terrorists, separatists, and stone-pelters, making the detention of mainstream politicians under it unprecedented. Earlier, Farooq, the senior-most politician of J&K and chairman of the National Conference, was booked under PSA. His home in Srinagar was turned into a jail.
1,000 people in jail, 800 are stone pelters: Shah
Further, Shah disclosed 4,000 people have been taken into preventive custody till now. Less than 1,000 are in jail, and of them 800 are stone-throwers, Shah said. On Article 370, he said it facilitated the killing of nearly 40,000 people. "What message went out?... I believe they were killed because of Article 370," the BJP leader went on.
"It's better to take precaution than allow loss of life"
"We have removed Article 370, we need time to send word down the line. If someone keeps scratching wounds, people may get instigated. As a precaution, we have kept them under detention. It is better to take precaution than allow loss of life," he added.
Kashmir is moving towards normalcy: Shah
Notably, Shah also rejected reports of a curfew still at place in J&K. He claimed security forces haven't fired in the last two months. "Kashmir is moving towards normalcy," he added. To recall, postpaid mobile services were restored in the Valley yesterday, allowing people to talk to their loved ones after a long break of 72 days. However, the internet is still suspended.