Mamata Banerjee wants dining halls in Muslim-dominated schools. What now?
Mamata Banerjee wants dining halls in Muslim-dominated schools. What now?
Jun 29, 2019, 02:51 pm
3 min read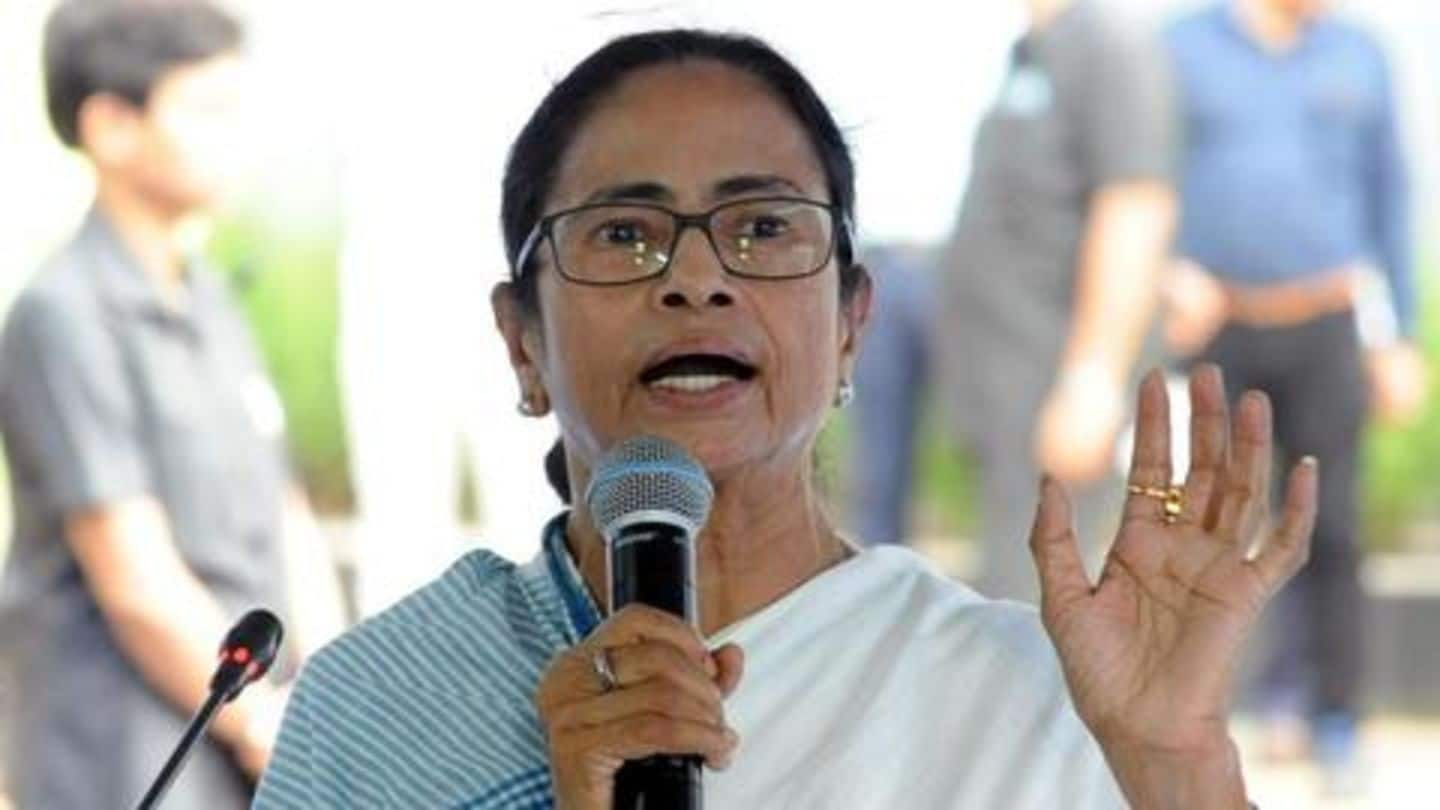 Mamata Banerjee has found herself in the middle of a huge controversy, courtesy a circular which was issued earlier this week. The Trinamool government proposed building dining halls in only those schools which have more than 70% Muslim students. The move was seen as minority appeasement by BJP, which accused Banerjee of "dividing students". Subsequently, her government issued a clarification. Here are the details.
Prepare a list by June 28, the state government said
It all started on June 25 when the state government demanded an urgent list of schools that have more than 70% minority students. "This is for sending a proposal to the aforesaid department for construction of dining hall for mid-day meal in schools," the directive by District Officer (Minority Affairs) in Coochbehar read. Naturally, this unwarranted move was slammed by the Opposition.
Unsurprisingly, BJP questioned Banerjee's intentions, asked "Why divide kids?"
BJP state president Dilip Ghosh uploaded the circular on Twitter and asked why were kids being discriminated on the basis of their religion. Later, he told reporters that Banerjee was only interested in working for Muslims to secure her vote bank. "What wrong have Hindu students done that they can't avail of the facility of dining halls," he reportedly asked.
Here is a copy of the circular
1.1 The West Bengal Government has issued a circular whereby it has directed the school authorities where 70 % or more students are from the Muslim community to reserve a dining hall with seating arrangements for them. pic.twitter.com/cwYQWngDtW

— Dilip Ghosh (@DilipGhoshBJP) June 27, 2019
Cornered after circular, Banerjee said it was "meant for all"
Facing criticism from all quarters, Banerjee rushed into damage control mode and said the scheme was "meant for all". She added, "The idea is to pool in funds from different departments so that the scheme (mid-day meal) can be effectively implemented. It was not supposed to divide students in any way." Meanwhile, Minority Affairs Minister Giasuddin Molla defended the decision citing "budget crunch".
Mamata's minister claimed budget was a problem
"Since school education department budget was falling short, the CM advised that minority affairs and backward classes welfare departments should use their funds in areas dominated by minorities and backward classes, while school education department's funds will be utilized in the rest of the areas," said Giasuddin.
Meanwhile, Minority Affairs department issued another clarification
After Banerjee's defense, West Bengal Department of Minority Affairs and Madrasa Education issued another clarification. It said the state's school education department allocated Rs. 200 crore for the construction of dining halls. This would cover 4,647 primary, and 1,524 upper primary schools, the statement added. It explained that to create infrastructure in state-run schools, the government pools funds from the budgets of various education-related departments.
Unimpressed, BJP minister said Rohingya infiltrators are acceptable to Banerjee
However, the BJP wasn't impressed. Union Minister Giriraj Singh accused Banerjee of doing extreme appeasement. "She cannot tolerate those who chant 'Jai Shri Ram' but Rohingya infiltrators are acceptable to her," Singh said. Meanwhile, CPI(M) leader Sujan Chakraborty said Banerjee has "assured" the circular would be withdrawn. "Any kind of division between children based on caste, religion or gender is unacceptable," he said.