#WhereAreTheJobs: To Gadkari's question, RaGa says we're wondering same
#WhereAreTheJobs: To Gadkari's question, RaGa says we're wondering same
Aug 06, 2018, 02:27 pm
2 min read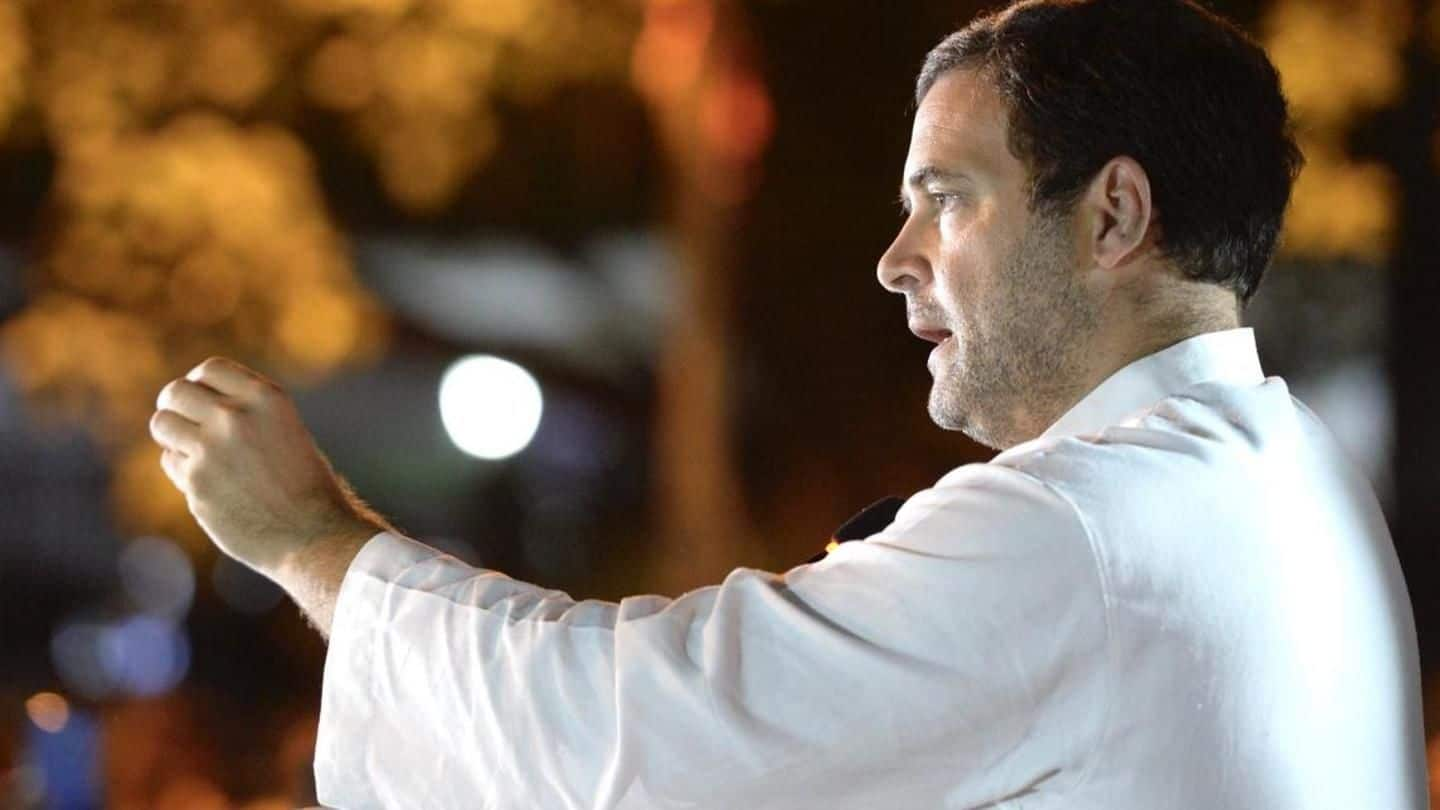 On Monday, Congress President Rahul Gandhi took a swipe at Union Transport Minister Nitin Gadkari over his 'where are the jobs comment' and wrote on Twitter that everyone in India was asking the same question. On Saturday, speaking on Maratha agitation, Gadkari told reporters that reservation didn't matter, as there weren't any jobs. Gandhi saw an opportunity in Gadkari's statement and didn't let it pass.
Here's what Gadkari had said
"Even if reservation is given, there are no jobs. Jobs in banks have shrunk because of information technology. Government recruitment is frozen," Gadkari said. Taking a jibe at the use of 'backward' tag, Gadkari said, "Brahmins in Bihar and Uttar Pradesh are strong, and (they) dominate politics too. But even they say they are backward." However, Gadkari added his comment shouldn't be politicized.
Seizing opportunity, Gandhi says 'excellent question'
Many Congress leaders ask PM Modi same question
Gandhi's tweet made way for the #WhereAreTheJobs trend on Twitter, as thousands of netizens joined the bandwagon. Congress leader Srinivas BV tweeted: After four years of lies, deception and false promises, Modi govt finally admits there are NO JOBS for the people! India wants to know #WhereAreTheJobs that you promised PM Modi? Ruchira Chaturvedi asked when will PM answer questions.
Applaud Nitin Gadkari for speaking truth, tweets Congress