#PulwamaAttack: Opposition stands with government, says RaGa
#PulwamaAttack: Opposition stands with government, says RaGa
Feb 15, 2019, 02:28 pm
2 min read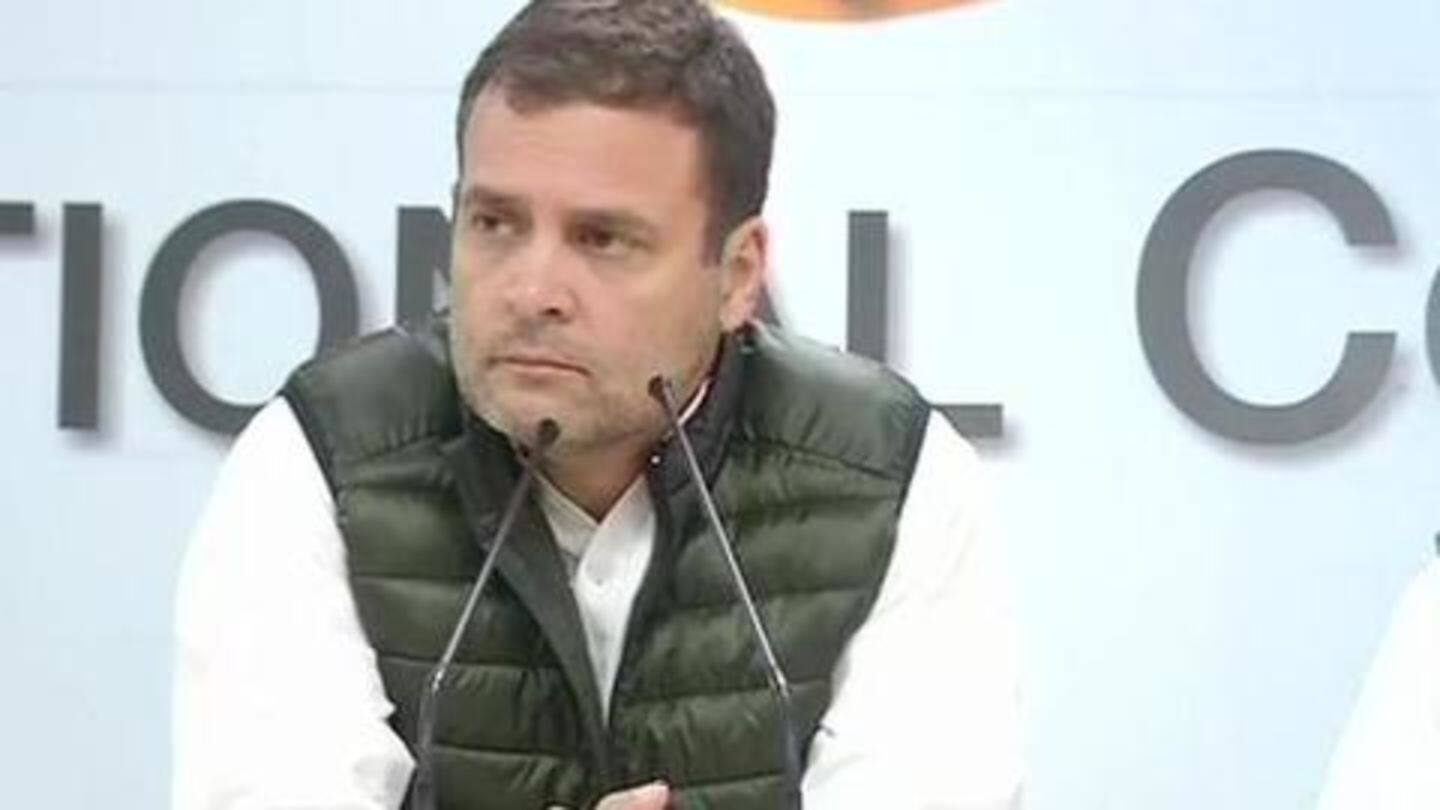 The Opposition stands united with the government and family of martyrs, said Congress President Rahul Gandhi at a press conference on Friday. Former Prime Minister Manmohan Singh, who accompanied RaGa, said this was a troubling time and added, "We will never compromise with terrorist forces". RaGa also said Congress won't discuss other issues for a few days.
India was built on love, hatred can't change it: RaGa
Sending a strong statement that difference between ideologies has been kept aside, RaGa said, "We are fully supporting the government of India and our security forces. We are not going to get into any other conversation apart from this." He said the country was built on love and no amount of hatred can change it. RaGa also said terrorists attacked India's soul.
No one can break this country: RaGa
Congress President Rahul Gandhi: This is a terrible tragedy. This type of violence done against our soldiers is absolutely disgusting. We are all standing together with our jawans. No force can divide or break this country. #PulwamaAttack pic.twitter.com/p3up6d9AnQ

— ANI (@ANI) February 15, 2019
Let's stand with families of martyrs: Dr. Manmohan Singh
RaGa also turned down a question on political accountability and said as far as he is concerned "there will be no other discussion". Dr. Singh reminded countrymen it was time to stand with the families of martyrs. "Our country has lost close to 40 armed forces jawans and our foremost duty is to convey to their families that we are with them," he added.
Terrorists have committed big mistake, will pay price: PM Modi
Before top brass of Congress addressed the press, Prime Minister Narendra Modi came down heavily on Pakistan. PM said terrorists have committed a big mistake and will have to pay a price. He revealed security forces have been given a "free hand". The neighboring country won't get away with such tactics, he warned. Notably, the attack on CRPF convoy was carried out by Jaish-e-Mohammed.
Meanwhile, US asks Pakistan to act against home grown terror
The cowardly attack drew condemnation from many countries. In a statement, the United States said it stood with India and asked Pakistan to stop providing safe haven to terrorist organizations. The statement added terrorists just wanted to cause chaos and incite violence. Despite JeM taking responsibility for the crime, Pakistan claimed innocence. It refuted "insinuations" by India that it was involved in the attack.