Navjot Sidhu gets 1 year in jail in 34-year-old case
Navjot Sidhu gets 1 year in jail in 34-year-old case
Written by
Manzoor-ul-Hassan
May 19, 2022, 02:50 pm
3 min read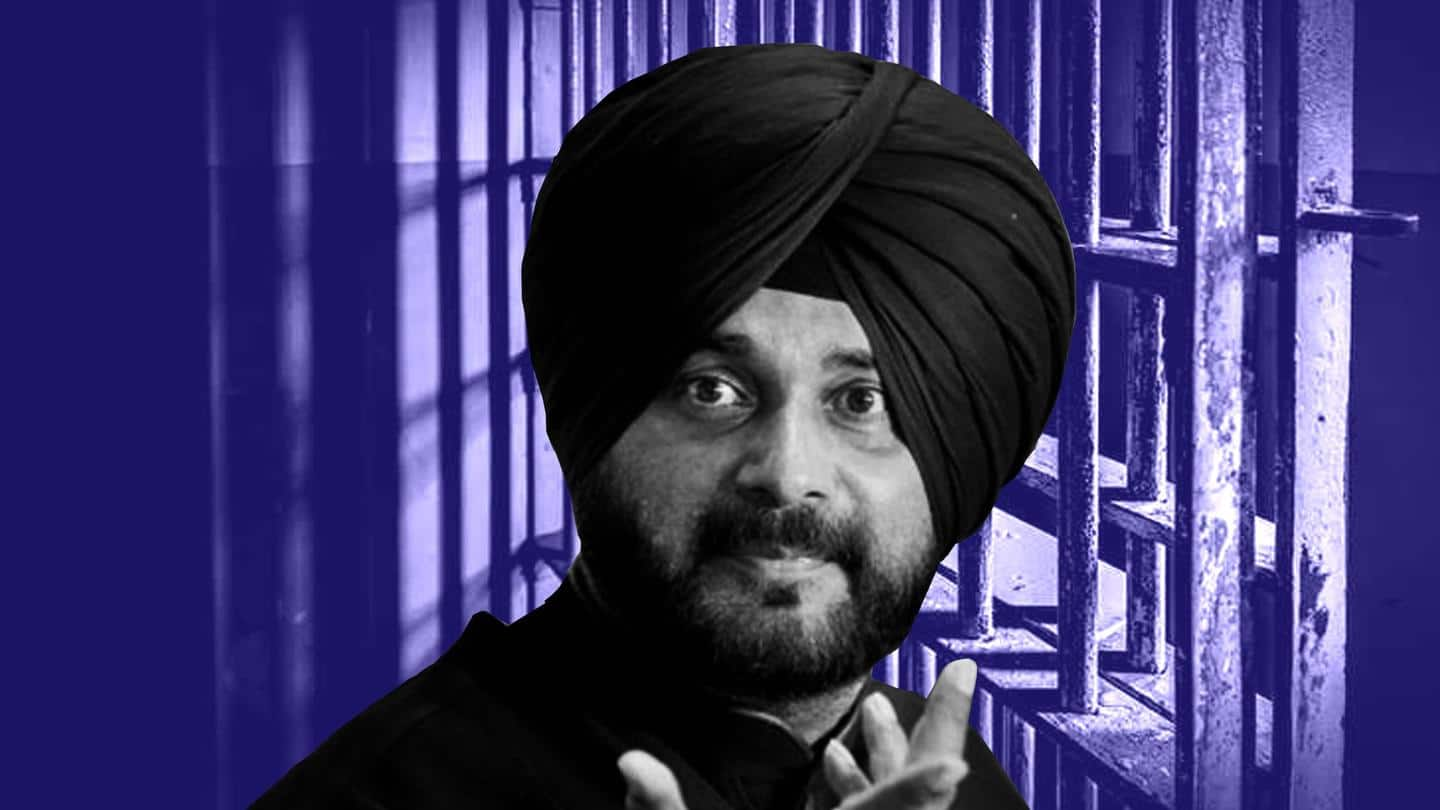 The Supreme Court has sentenced former Punjab Congress chief Navjot Singh Sidhu to one year in prison in a 34-year-old road rage case. The court has agreed to reconsider its May 2018 decision exonerating him in the 1988 case in which a Patiala resident Gurnam Singh had died. Sidhu will now have to surrender before the court.
SC overturned lower court's decision
Sidhu was previously fined Rs. 1,000 by the Supreme Court. However, he has now received the highest possible sentence under IPC Section 323. In May 2018, the SC had overturned a Punjab and Haryana High Court ruling convicting him of culpable murder and sentencing him to three years in prison. However, the SC had found him guilty of inflicting harm to a senior person.
Notably, a bench of Justices AM Khanwilkar and Sanjay Kishan Kaul pronounced the verdict to allow the review petition on the issue of Sidhu's sentence. "We have allowed review application on the issue of the sentence," said Justice Kaul. "In addition to the fine imposed, we impose a sentence of imprisonment of one year to be undergone by respondent 1 (Sidhu)," he said.
What was the apex court's previous order?
Earlier, the Supreme Court's double bench comprised of justices J Chelameshwar (since retired) and Kaul had ruled that Sidhu's act did not constitute a "culpable offense not amounting to murder" punishable under Section 304 Part II of the IPC. Instead, it found him guilty of "voluntarily causing pain" under Section 323 IPC in its 2018 decision.
SC's earlier observation was big relief to Sidhu, not anymore
In 2018, the SC reversed the high court's findings, holding that the cause of death was not definite and hence the sentence for culpable murder could not be supported. It criticized the high court for determining that the cause of death was subdural hemorrhage rather than cardiac arrest. This was a big relief for the cricketer-turned-politician as it saved him from a jail term.
Sidhu had objected to the petition attempting to broaden the scope of the road rage case against him, citing the Supreme Court's previous decision holding that there was insufficient proof that the victim's death was caused by a single strike. The Congress leader was cleared of culpable murder charges but found guilty of voluntarily causing harm.
Review petition changed the course
Following the Supreme Court's decision to grant Sidhu relief, the victim's family filed review petitions contesting the 2018 conviction, which also decreased his sentence. Notably, the court had reserved judgment on March 25 after hearing counsels from both sides. To recall, Sidhu had reportedly assaulted the victim during a dispute over the parking space in 1988.