'Absent' Sidhu features in Congress' star campaigners list for Delhi
'Absent' Sidhu features in Congress' star campaigners list for Delhi
Jan 22, 2020, 07:20 pm
3 min read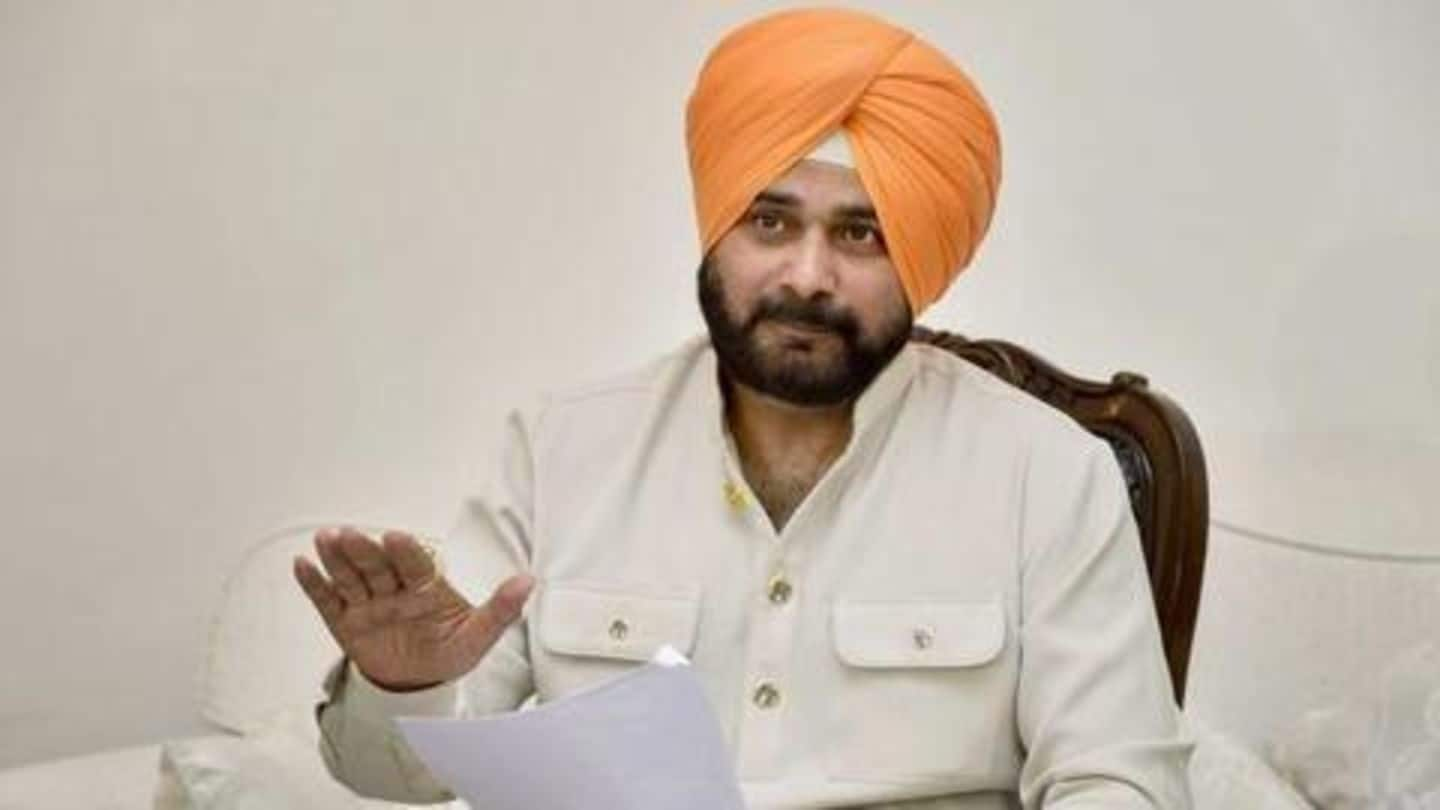 After a rather publicized fallout with Punjab Chief Minister Captain Amarinder Singh, Congress leader Navjot Singh Sidhu sort of vanished from the news. Today, the cricketer-turned-TV personality-turned-politician returned to headlines after he was named as a star campaigner for upcoming Delhi polls. The list also features Congress President Sonia Gandhi, her children Rahul and Priyanka, and former Prime Minister Dr. Manmohan Singh.
Sidhu's ties with Captain soured, he resigned
Sidhu, whose close ties with Rahul aren't hidden, miffed CM Singh with his actions. He was rewarded with a less-significant cabinet, the Power and New and Renewable Energy Sources. Refusing to take the post, Sidhu went incommunicado and later sent his resignation to Rahul. He was dropped from campaigners' list for Haryana Assembly elections too, that happened last year.
From praising Imran Khan to hugging Bajwa, Sidhu did all
In the last few months, Sidhu's actions have brought embarrassment for the grand old party, giving a political opportunity to BJP. He attended the swearing-in ceremony of Pakistan's Prime Minister Imran Khan, hugged the chief of Pakistani Army, Qamar Javed Bajwa, and after Pulwama attack said the entire nation (Pakistan) can't be blamed for actions of a handful.
Congress CMs and actors-turned-politicians also featured in list
By inducting Sidhu in the campaigners' list, Congress has shown it's letting bygones be bygones. The list also includes Captain, his Chhattisgarh counterpart Bhupesh Baghel, Rajasthan CM Ashok Gehlot, Madhya Pradesh CM Kamal Nath, and Puducherry CM V Narayanasamy. Raj Babbar, Shatrughan Sinha, Khushbu Sunder, Nagma, Sachin Pilot, Jyotiraditya Scindia, Randeep Surjewala, and Shashi Tharoor were also given the responsibility to bring votes.
Congress drew blank in 2015, fielded 66 candidates this time
In the last Assembly polls, Congress didn't win even one of the 70 Assembly seats, despite the state being ruled by late party veteran Sheila Dikshit for straight fifteen years. This time, Congress has fielded candidates on 66 seats and has reminded voters of Dikshit's era in its campaign song. Delhi will vote on February 8 and results will be declared on February 11.
Separately, BJP's list featured Ravi Kishan and Gautam Gambhir
Like Congress, its political rival BJP also released the list of 40 star campaigners. Apart from the obvious names of Prime Minister Narendra Modi, Home Minister Amit Shah, party president JP Nadda, and Union Ministers Nitin Gadkari, as well as Rajnath Singh, BJP's list features members like Gautam Gambhir, Ravi Kishan, Hema Malini, Hansraj Hans, Sunny Deol, Manoj Tiwari, and Nirahua.
You can see the complete list here
BJP releases a list of party's star campaigners for #DelhiElections. Hema Malini, Sunny Deol, Hans Raj Hans, Gautam Gambhir, Ravi Kishan and Dinesh Lal Yadav 'Nirahua' in the list, besides PM Narendra Modi, Union Home Minister Amit Shah and party president JP Nadda among others. pic.twitter.com/oE9DPzMZeC

— ANI (@ANI) January 22, 2020
Will AAP manage to retain Delhi?
In Delhi, Aam Aadmi Party, led by CM Arvind Kejriwal, is hoping for a repeat of 2015 when it won 67 seats. Yesterday, Kejriwal filed his nomination from New Delhi seat, a process he was set to complete the day before yesterday but got delayed because of a road show. His supporters waved brooms and chanted his name, gestures which made Kejriwal emotional.