#NamasteTrump: Manish Sisodia reacts to being snubbed from Delhi event
#NamasteTrump: Manish Sisodia reacts to being snubbed from Delhi event
Written by
Siddhant Pandey
Feb 24, 2020, 11:47 am
2 min read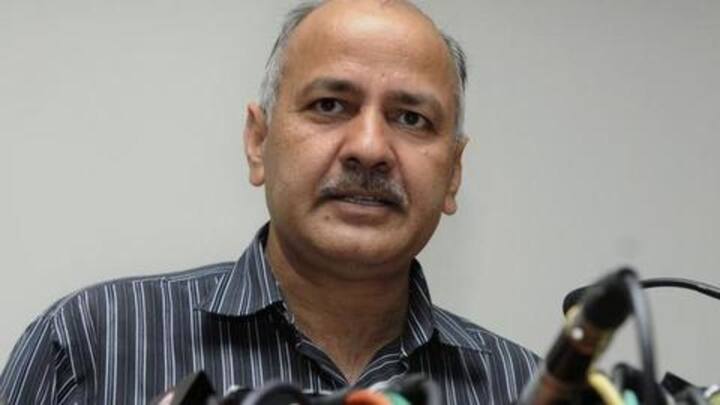 Delhi Deputy Chief Minister Manish Sisodia on Sunday reacted to being disinvited from an event at a Delhi government school to be attended by United States First Lady Melania Trump. Both Sisodia and Delhi CM Arvind Kejriwal have been dropped from the event, scheduled for Tuesday. The event is a part of the First Lady and US President Donald Trump's two-day visit to India.
Kejriwal, Sisodia were originally supposed to receive Melania Trump
At a Delhi government-run school in South Delhi, the First Lady is expected to attend a class on the "happiness curriculum," the Aam Aadmi Party's flagship scheme which focuses on meditation, stress relief, etc. Originally, both Kejriwal and Sisodia (who is also the Delhi Education Minister) were supposed to receive the First Lady at the school. However, the two Ministers were later disinvited.
Not a political event, US Embassy said
Offering a clarification on the development, a spokesperson from the US Embassy said on Sunday, "While the US Embassy had no objection to the presence of the Chief Minister and the Deputy Chief Minister, we appreciate their recognition that this is not a political event..." The spokesperson added, "It is best to ensure that the focus is on education, the school, and the students."
AAP leaders blame Centre's 'pettiness' for altered plans
Sources in the AAP told NDTV that the CM and Deputy CM were dropped from the event by the Central government. According to The Indian Express, AAP leaders blamed the Centre's "pettiness" for the change in plans.
Respect the US Embassy's concerns: Sisodia
In an official statement, Sisodia said that he and the CM would have "loved to personally receive the First Lady to the Delhi Government school and brief her about the concept of Happiness Classes." The statement added, "However, certain concerns were expressed by the US Embassy regarding CM and Deputy CM accompanying the First Lady during the school visit. We respect the same."
Trumps on two-day official visit to India
The US President and First Lady are on a two-day visit to India, starting Monday. The Trumps will land in Ahmedabad in Prime Minister Narendra Modi's home state of Gujarat. They will then travel to Agra to visit the Taj Mahal and arrive in Delhi on Monday night. This is the Trumps' first official visit to India since entering the White House.