This dino-like robot can do warehouse jobs better than you
Last updated on
Mar 29, 2019, 02:16 pm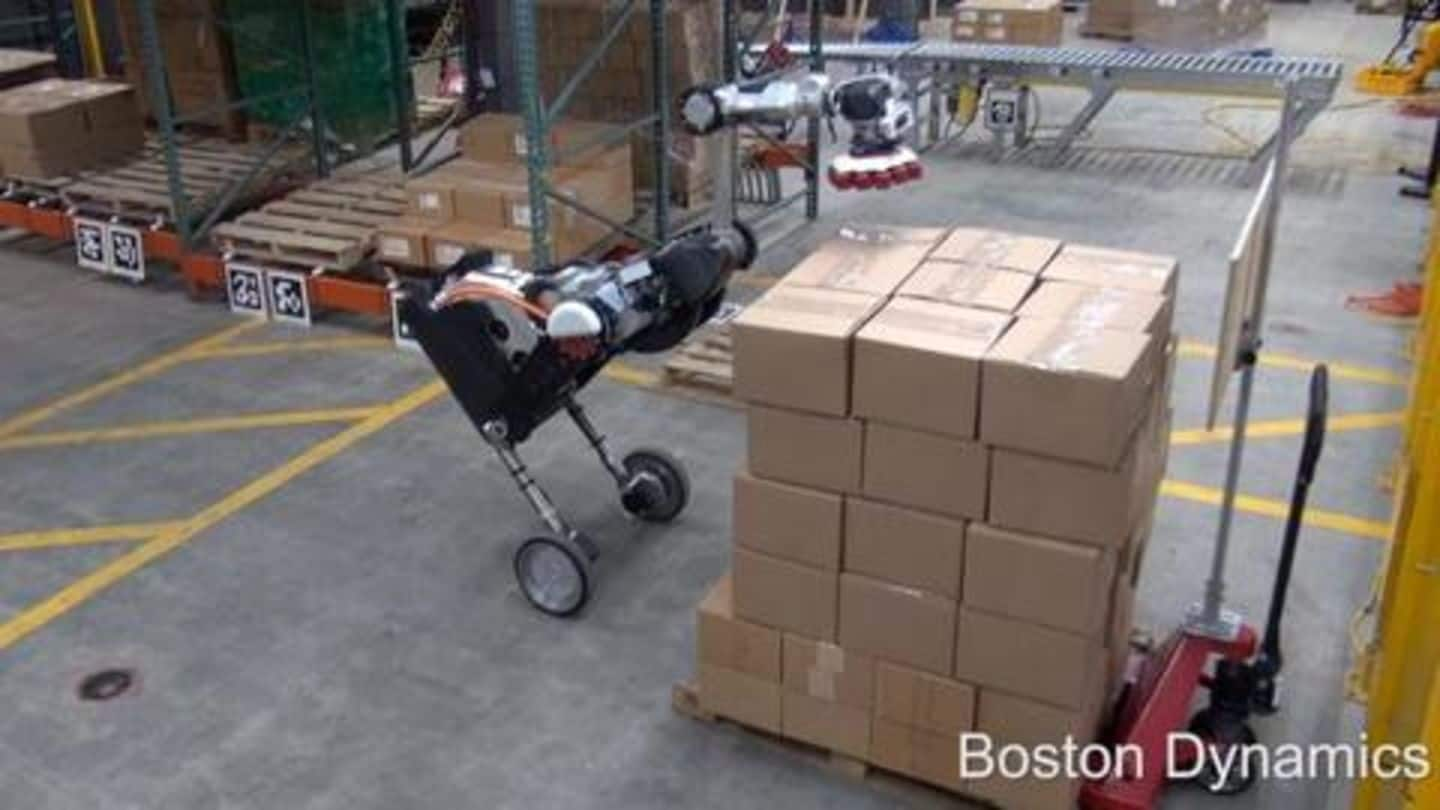 From Atlas to SpotMini, Boston Dynamics' 'robotic children' are known to leave a mark with their impeccable skills.
They have been seen running around, doing phenomenal backflips, even opening doors for their developers.
Now, in another intriguing demonstration, the SoftBank-owned company has shown Handle, a dino-like helper that can handle a typical warehouse job with perfection.
Let's take a look at its capabilities.
Handle stacks boxes, places them for packaging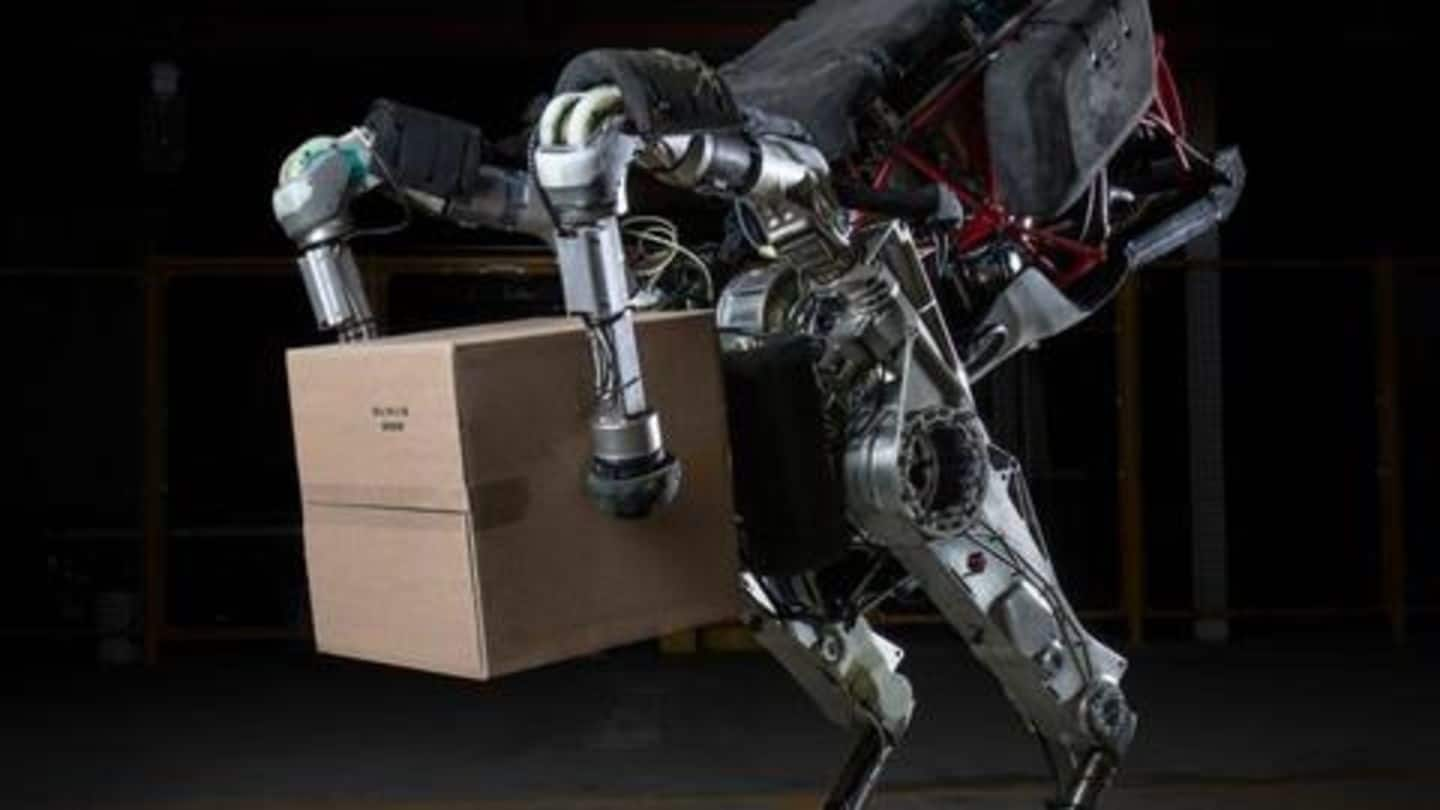 First showcased in 2017, Handle has come a long way from its original avatar.
Yes, it still boasts the same two-wheeled design, but unlike the last time, the machine can do a lot more than jumping and hopping.
To be specific, Handle has now learned the way to help its human counterparts by moving boxes around and loading/unloading them in a real warehouse environment.
Computer vision system used to track boxes
In the latest demo, two Handles can be seen moving around, picking and dropping boxes between different points.
One of the machines builds a giant stack while the other simply drops them off on the conveyor belt.
Notably, both machines counterbalanced their weight while performing the task and employed computer vision to locate the boxes and the place where they have to be dropped.
Handle can create giant stacks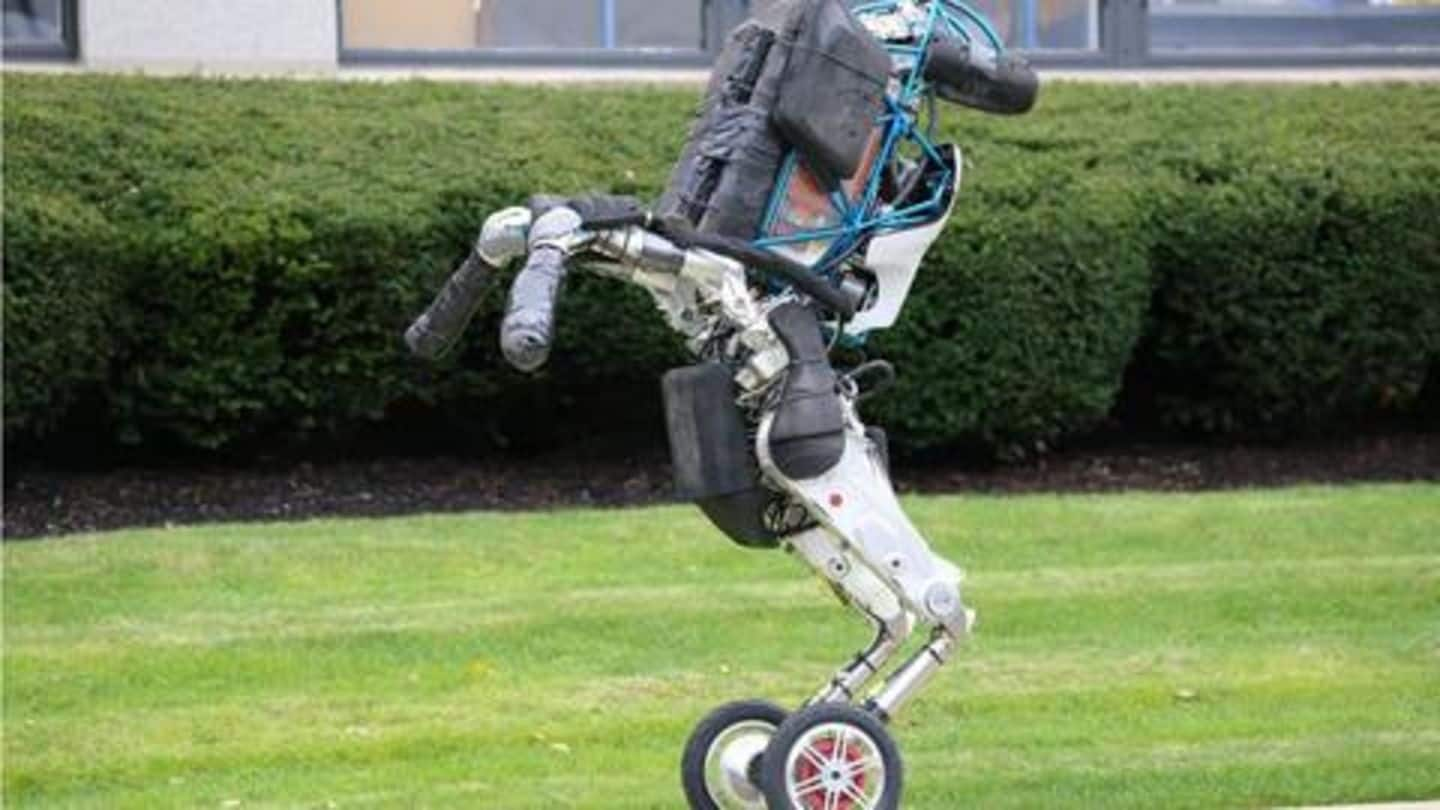 The boxes in the video weigh around 5kg but Boston Dynamics claims Handle can lift and carry up to 14kg of payload.
The machine stands 6.5-feet tall and features two legs that end in wheels to provide agile high-strength mobile manipulation on flat surfaces.
Plus, the entire system is very simple; it just features 10 joints which actuate from battery power.
Can Handle challenge warehouse workers?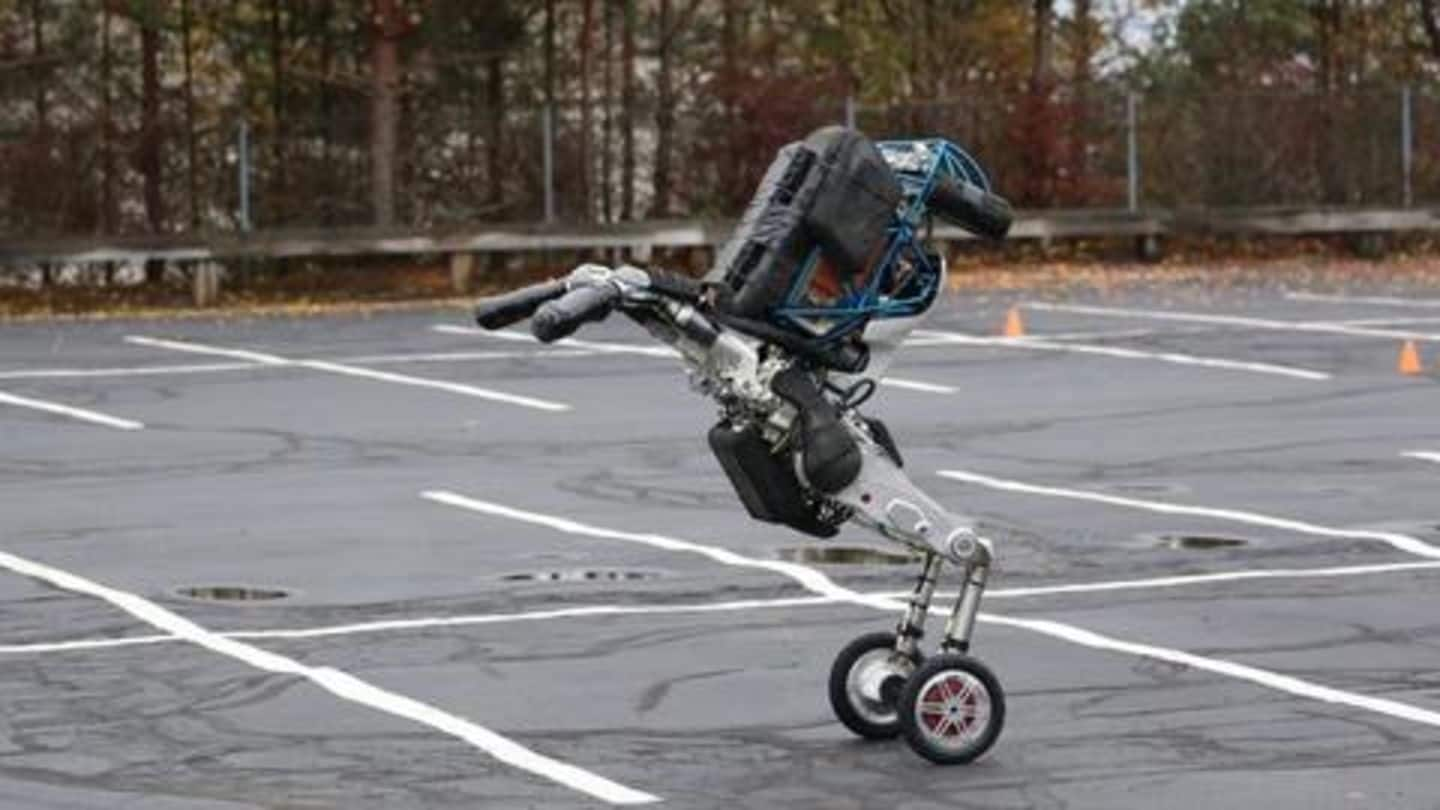 Handle's seamless performance can raise alarms about robots taking away the jobs of workers in warehouses.
But, it is important to note that the machine is just a prototype and there are no plans for its commercialization.
Also, in this video, Handle is doing the job alone, which may not be the case in a real facility where it may encounter many obstacles, humans.
Other bots in Boston Dynamics' family
Apart from Handle, Boston Dynamics has unveiled a range of robots, including the famous SpotMini and Atlas. The former looks like a polished robot-dog which can open doors, carry heavy loads while the latter - a humanoid - nails backflips and leaps over hurdles swiftly.