CES: Foldable PCs are here, Intel shows its concept prototype
CES: Foldable PCs are here, Intel shows its concept prototype
Jan 07, 2020, 02:21 pm
2 min read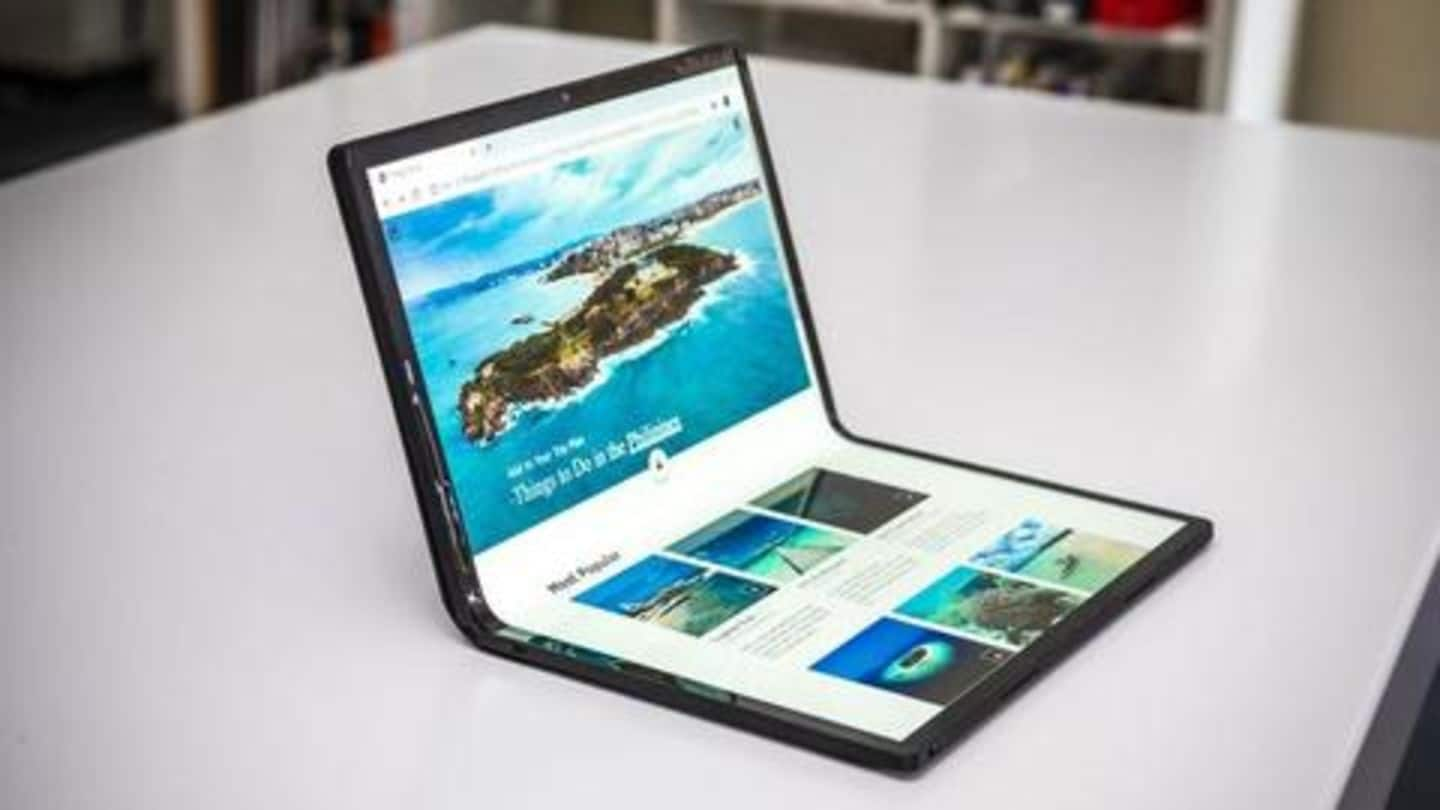 Alongside the launch of its new 10nm Tiger Lake architecture, Intel has unveiled Horseshoe Bend, a folding PC concept with a whacky name. The chip giant's prototype device headlines a massive 17-inch touch-enabled flexible OLED display, PC-grade internals including the latest Tiger Lake chipset, and all the essential ports you want in a tablet-cum-laptop. Here are the finer details.
Intel Horseshoe Bend: At a glance
Intel's Horseshoe Bend concept has a 17.3-inch screen that can serve as a standalone monitor or fold into a 12-inch laptop, depending on your need and space. The device has proportional bezels on all sides and the flexible OLED panel is covered by a plastic sheet that works as a protective layer. As for the hinge mechanism, Intel hasn't shared anything on that front.
Thanks to the foldable form-factor, you can use the device as a tablet, a PC monitor, or a compact laptop. You can use the built-in kickstand to place it on a tabletop and pair it with a wireless keyboard and mouse for a PC-like experience. Or you can fold it into a regular laptop with either a virtual keyboard or a physical keyboard.
The device is powered by the latest Intel chipset
The Intel prototype is powered by the company's in-house 10nm Tiger Lake chipset, which is set to ship in laptops later this year. The new architecture allows for a slim body (7mm-thick), and the 9W thermal design power doesn't require dedicated active cooling. At present, the Horseshoe Bend runs on Windows 10, but Intel maintains the upcoming Windows 10X will be a better option.
When can we see a public release?
Intel's Horseshow Bend is a concept folding PC that is designed to inspire an entirely new category of devices. The company expects to work with other OEMs to develop these devices in the coming future. After all, foldable screens are not just for smartphones.