Quibi enters video streaming business with a new secret weapon
Quibi enters video streaming business with a new secret weapon
Jan 09, 2020, 07:30 pm
2 min read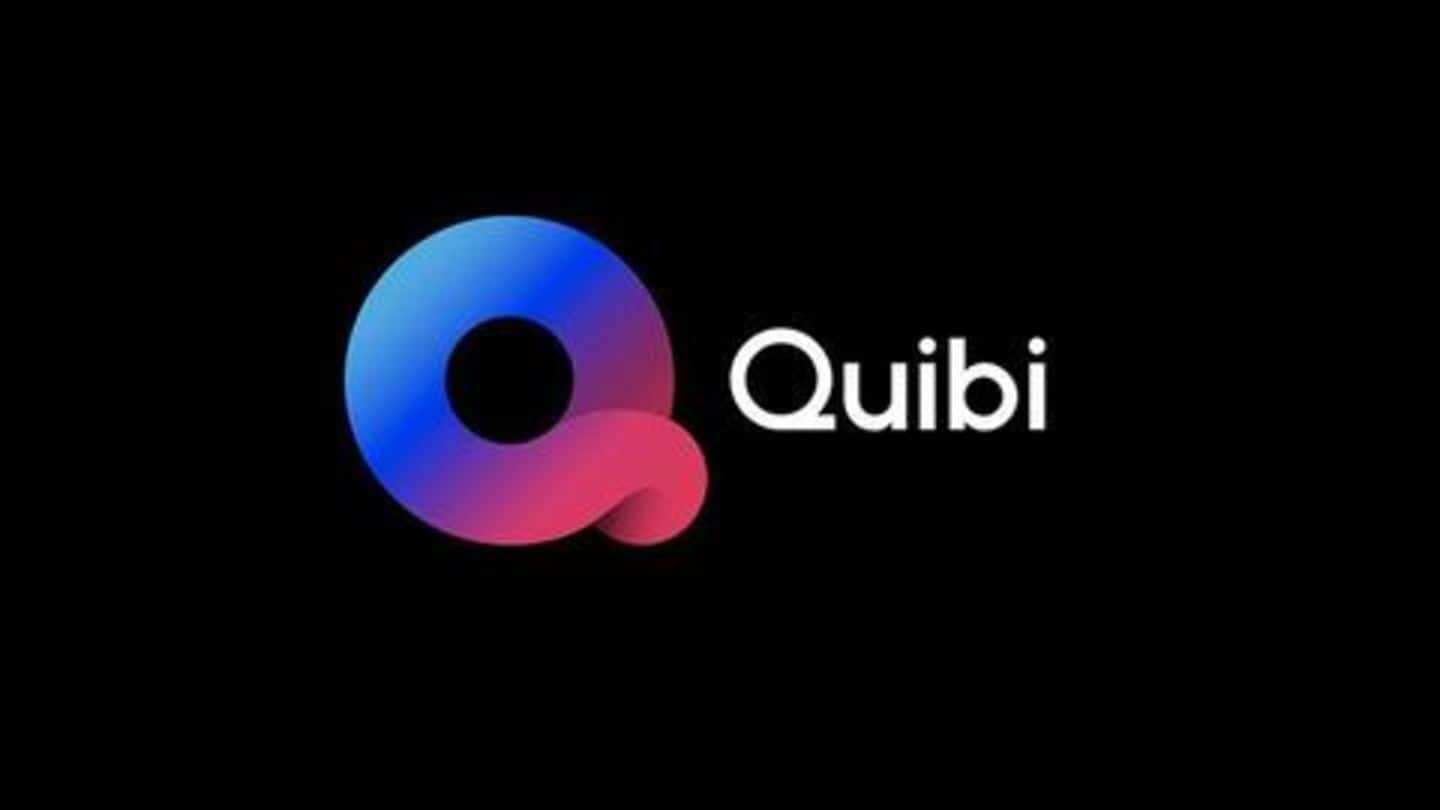 At the ongoing Consumer Electronics Show, Jeffrey Katzenberg, the former Chairman of Walt Disney Studios and founder of DreamWorks, has revealed details about his video streaming start-up, Quibi. Developed with tech entrepreneur Meg Whitman, the well-funded service (they raised $1 billion) aims to target mobile users with short-form videos and a secret weapon called Turnstyle. Here's everything you need to know about Quibi.
Quibi is a new video streaming company that, according to its founder and chairman Jeffrey Katzenberg, isn't competing against the likes of Netflix, Disney+, Apple TV+, Prime Video, or any other streaming service. Instead, the company is betting big on "quick bites" (short-form videos) that are specifically designed for viewing on a phone, at home or on-the-go, in 10 minutes or less.
And, Quibi is entering streaming war with a secret weapon
Interestingly, Quibi is entering the streaming war with a secret weapon called Turnstyle, a patent-pending technology that gives you a full-screen view, regardless of whether the phone is in portrait or landscape mode. With Turnstyle, directors have to present content in both formats for seamless switching between the two orientations, which also allows them to go creative by shooting completely different views of the same scene.
Meanwhile, it'll cost you $4.99/month for the ad-supported version
According to the official announcement, Quibi will hit the US markets from April 6. It will cost you $4.99 (roughly Rs. 360) per month for the ad-supported version or $7.99 (around Rs. 560) per month for accessing all the shows and movies without any advertisements.
Quibi is bullish on creative star power
While Instagram and YouTube offer most of the content for free, Quibi will charge you at least $5/month for watching rotating videos on the phone in minutes-long increments. Meanwhile, the company is bullish on its creative star power. Quibi will offer shows directed by heavy-weights like Steven Spielberg, Guillermo del Toro, and Steven Soderbergh, featuring actors like Jennifer Lopez, Kevin Hart, and Zac Efron.
The company aims to offer a variegated catalog of content
Quibi plans to offer over 175 original shows and 8,500 "quibis" (quick bites) in its first year. The company will present content in three categories: movies told in chapters, daily essentials, and episodic shows covering genres such as food, sports documentaries, news, and unscripted content.