China unveils its 2020 Mars Mission probe and rover
China unveils its 2020 Mars Mission probe and rover
Written by
Ramya Patelkhana
Aug 25, 2016, 08:41 am
3 min read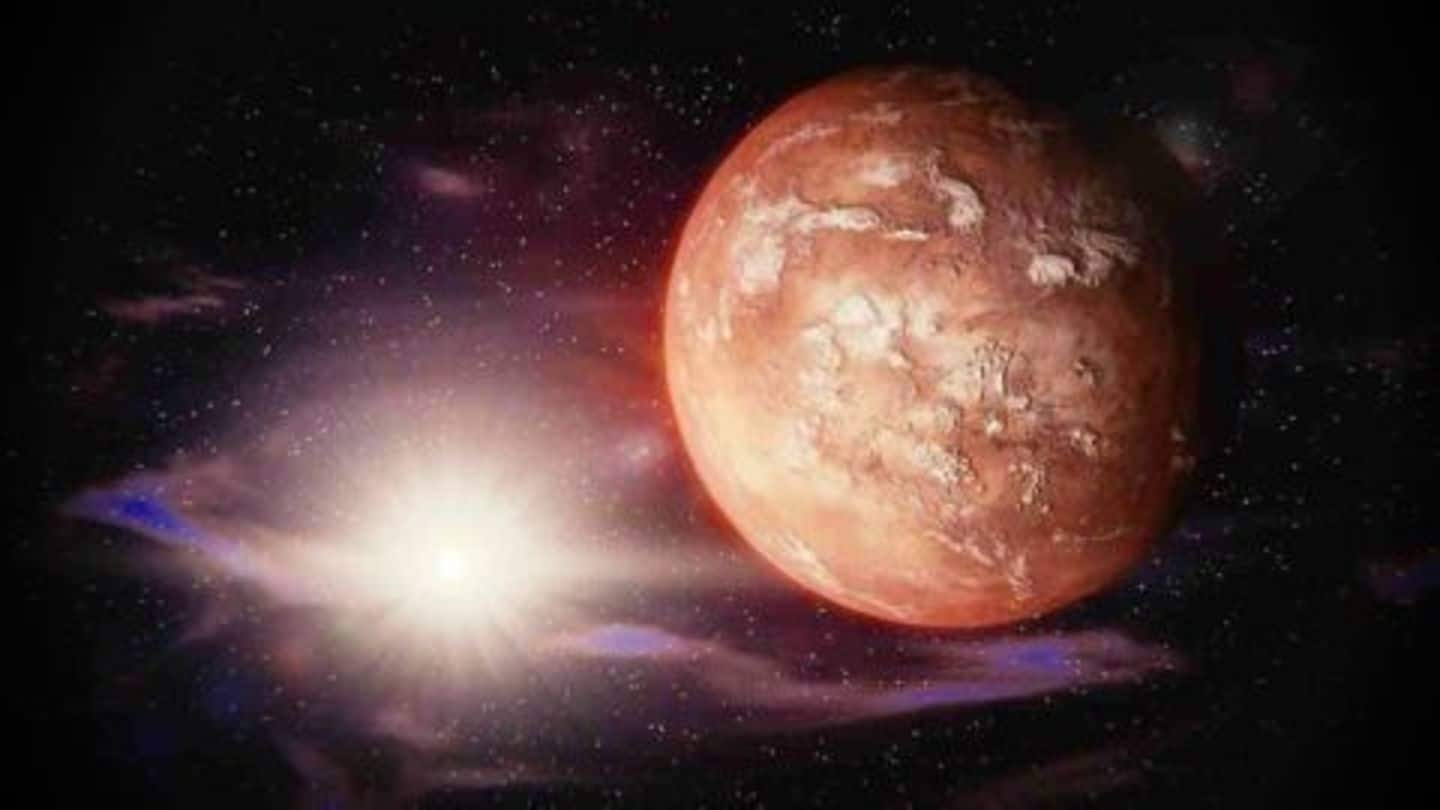 China has given a glimpse of its design for the space probe and rover to the world in Beijing, which would be used in its first Mars mission. The country's Mars Mission is expected to be launched in mid-2020. During the announcement, Chinese authorities also launched a competition for the people to come up with a logo and name for the Mission's voyager.
About China's Mars Mission
China started its Mars program in partnership with Russia in 2009; Russian spacecraft carrying China's Yinghuo-1 orbiter crashed just after lift-off in Nov'11. In Jun'14, China launched its own program and stated it would send a rover to Mars by 2020. The mission spacecraft is being developed by the China Aerospace Science and Technology Corporation managed by National Space Science Centre.
Computer-Generated Images
Computer-generated images of the mission's probe and rover
China's State Administration of Science, Technology, and Industry for National Defence (SASTIND) released computer-generated images of the mission's probe and rover. Images of the six-wheeled rover that will explore Mars' surface were unveiled together with the probe and lander that will take the rover to Mars. The rover is expected to send back information on Mars' soil, atmosphere, ice or water, and other features.
China would be the fifth country to orbit Mars
Despite technical hurdles dooming a 2011 Chinese Mars probe carried by a Russian spacecraft, Mars has remained the focus of its space exploration. Till date, the US is the only country to have successfully landed a rover on Mars; a European-Russian mission is on its way. China would be the fifth nation or grouping to orbit Mars after the US, Russia, Europe, and India.
Mission to be launched from Wenchang Space Center
Mars Mission chief architect Zhang Rongqiao said China's plans include sending a spacecraft to orbit Mars, land on it, and deploy a rover in Jul-Aug 2020. Mars Mission Consultant Ye Peijian said the mission would be launched from South China's Wenchang Space Launch Center. The lander and the orbiter will separate after a seven-month journey; the lander will touchdown in Mars' northern hemisphere.
Rover designed to operate for three Martian months
The rover weighing nearly 200 kilograms is designed to operate for three Martian months. The space probe will carry 13 payloads comprising a remote sensing camera along with ground penetrating radar that could study Mars' features.
China's ambitious space program has been rapidly progressing in recent years. On 16 Aug'16, testing communications technology, China successfully launched world's first quantum-enabled satellite Micius. In early August, China's lunar rover Jade Rabbit shut down after exploring the Moon for over 31 months, outliving its expected lifespan. Jade Rabbit landed in Dec'13 on the Moon; it was designed to survive only three months.
World's largest radio telescope
China has recently built the largest radio telescope in the world in Jul'16. In Jun'16, it had also launched a new generation Long March-7 carrier rocket - which it hoped will - power all future space missions, including the 2020 Mars Mission.