Soon, Google will transcribe, translate lectures in real time
Soon, Google will transcribe, translate lectures in real time
Written by
Shubham Sharma
Jan 29, 2020, 12:19 pm
2 min read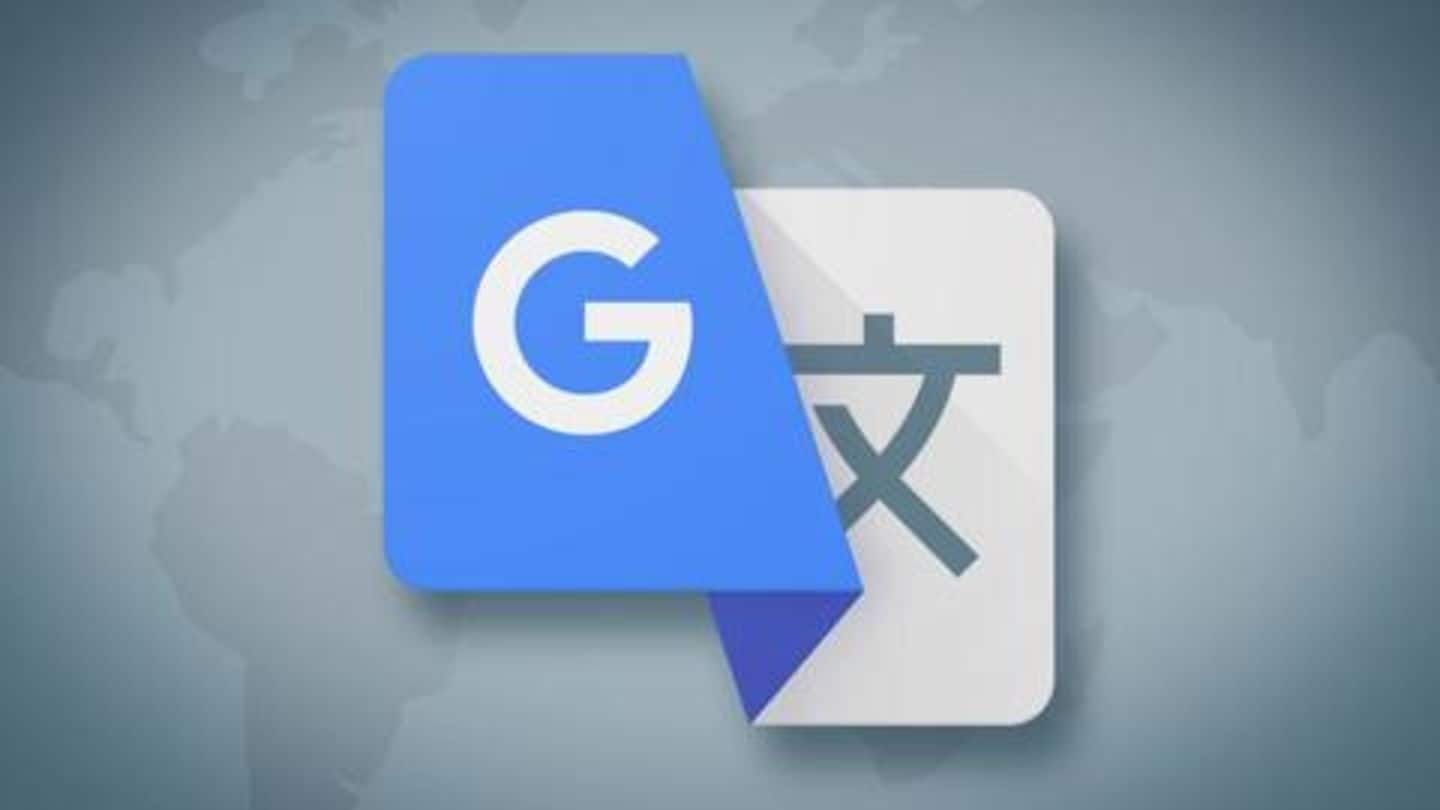 In a major development, Google has announced a feature that would let people use the Translate app on their phones to translate and transcribe long-form speech into any desired language. In real time! The capability, dubbed 'Transcribe mode,' was unveiled at a recent press event in San Francisco, where Google showed off several artificial intelligence-backed projects. Here's all you need to know about it.
How the Transcribe mode will work?
Once available, the Transcribe mode will offer translation for foreign speech while also transcribing it in real time. Notably, the Translate app already carries an interpreter mode, but this particular function has been specifically designed for long-form speech, which makes it an ideal solution for understanding what is being said in a foreign language lecture or foreign movie without subtitles.
It will need internet to work
The Transcribe mode will produce live translation and transcription of speech with punctuations included, but will need the internet to work. Further, it will process the speech on Google's servers, not locally, and will only produce results when live audio, either spoken by a real person or played on a second device, is captured by the phone's mic.
Also, the feature will keep evaluating sentences
Along with this, the feature will also evaluate individual words and sentences as the speaker continues to give the speech. On the basis of this, The Verge reports, it understands the context of the speech and corrects the choice of words chosen for the translation. This gives the user a highly accurate version of what's being said by the speaker in their native language.
Roll out possible in the coming months
The working of Google Translate's Transcribe mode will improve as the underlying algorithms are trained with more data. CNET claims that the feature is being tested in several languages, including Spanish, German and French, and could debut in the coming months. However, a spokesperson for Google emphasized that the timeline for an official roll-out is not yet fixed.