This feature nudges Android users to look up while walking
Last updated on
Apr 15, 2021, 12:43 am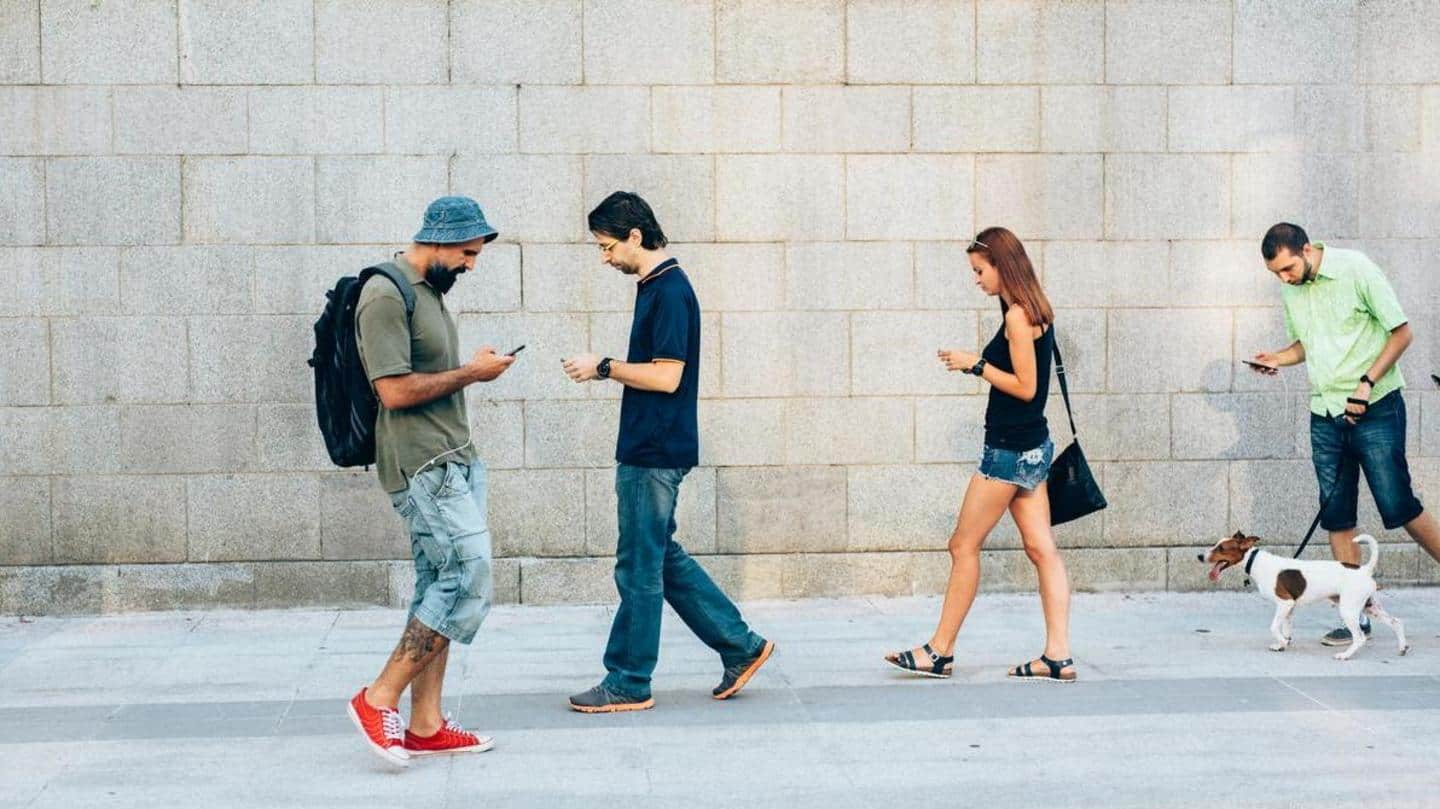 Google has begun rolling out the latest addition to its Digital Wellbeing app. First spotted by XDA-Developers' Mishaal Rahman in November last year, the Heads Up feature is designed to prevent people from using their phones while walking. The feature is now available for Google Pixel device users to try out via the latest Digital Wellbeing beta update.
Feature accessible under 'Reduce Interruptions' section of Digital Wellbeing app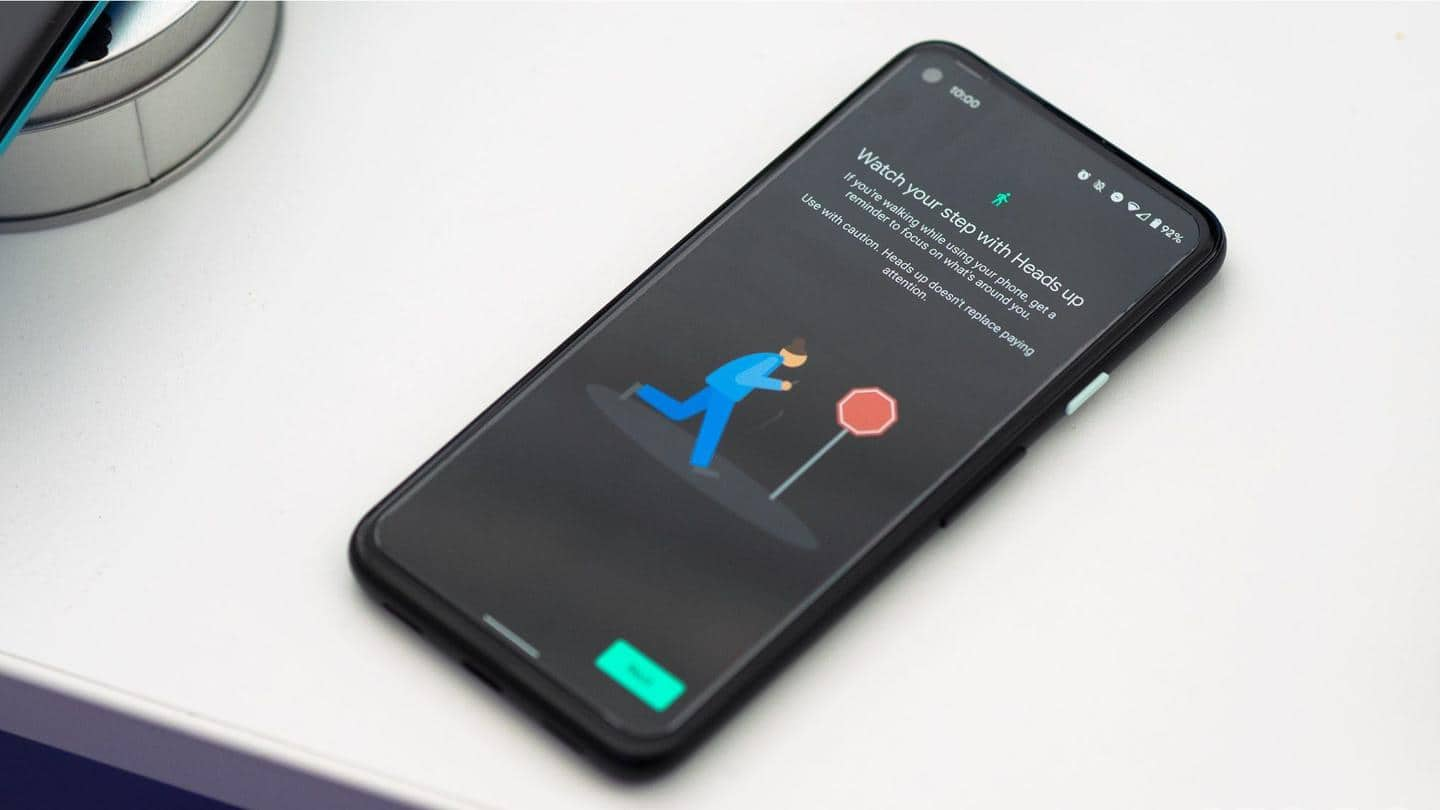 Heads Up is accessible by navigating to the Reduce Interruptions section on the Digital Wellbeing app. When enabled, Heads Up will alert people to stop using their phones while walking. Twitter user Jay Prakash Kamat first spotted the newly-released feature on his Pixel 4a. Screenshots shared by Kamat reveal that the feature remains largely unchanged from what Rahman had found back in November.
Mishaal Rahman's tweet from when he first spotted Heads Up
Heads Up uses activity and location tracking to detect walking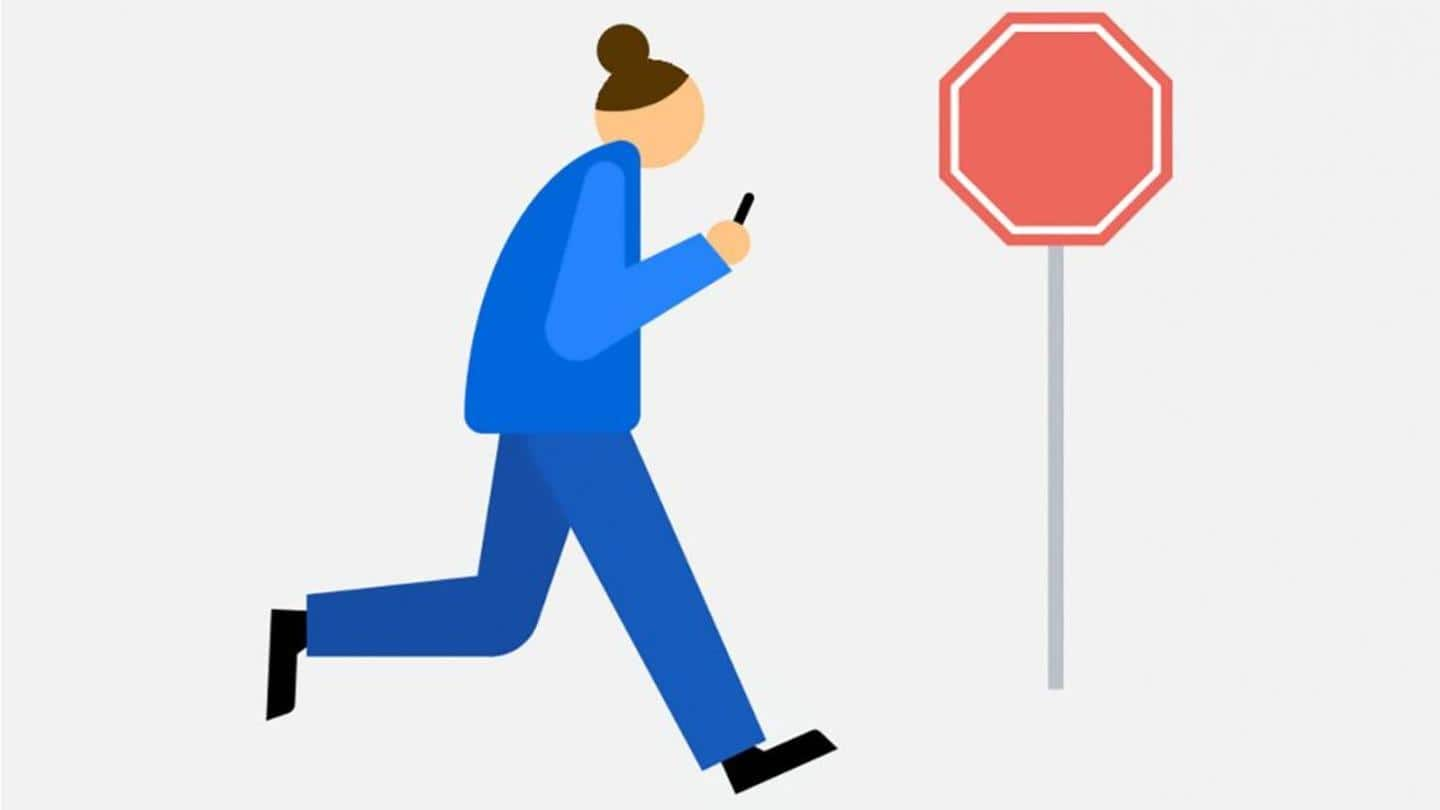 We surmise that the feature could be using accelerometer and gyroscope data combined with Bluetooth, Wi-Fi, or GPS-based location tracking to gauge if the user is walking. CNET's Jason Cipriani reportedly tested the feature walking around his home while using his phone. However, he didn't receive any alerts, probably because the Wi-Fi and Bluetooth-based location tracking didn't detect any location change indicative of walking.
Use with caution, Heads Up doesn't replace paying attention: Google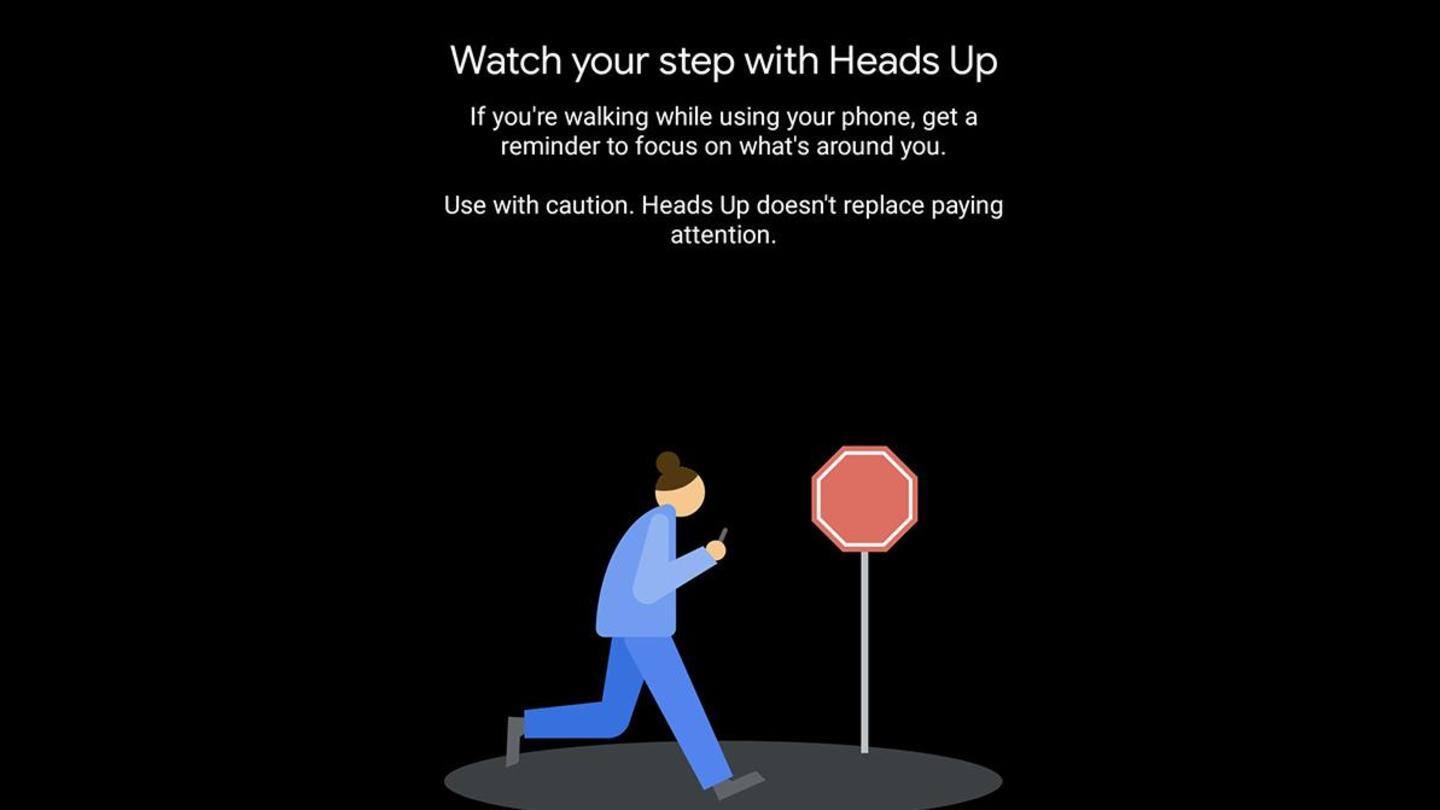 This highlights that the new Heads Up feature isn't foolproof and one might still bump into pedestrians and lampposts if they rely solely on the feature. In the feature description, Google cautions users that "Heads Up doesn't replace paying attention". Notably, distracting smartphone usage has been a leading cause of pedestrian injury and death in recent times.
Here's an alternative solution if you must text and walk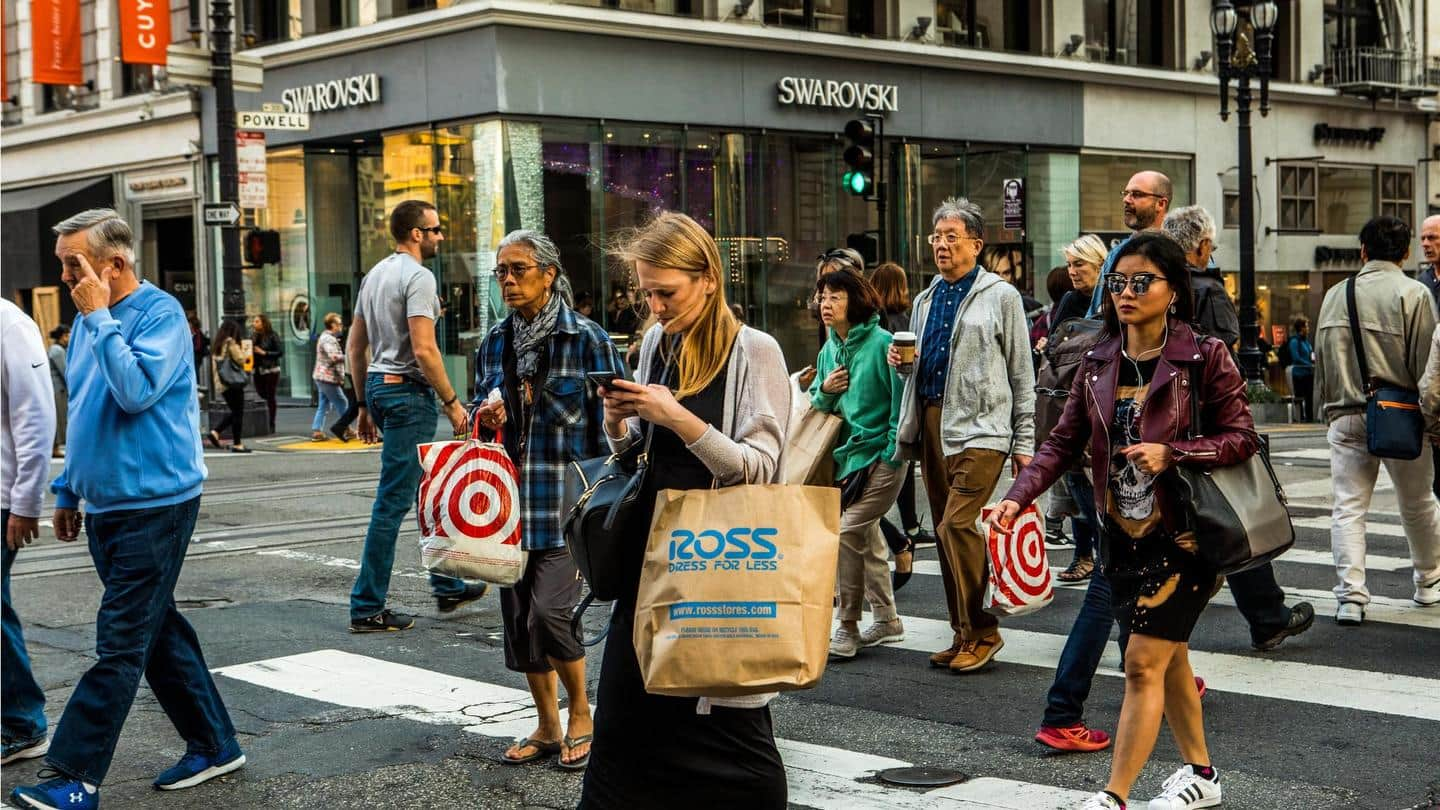 While we do not discredit Google for trying to make smartphone usage safer in public spaces, there are always people who like to multitask. For those who absolutely must send that email while they walk, apps like Pip Cam exist. Pip Cam takes the live feed from your camera and overlays it over any other app that's in use, much like picture-in-picture (PIP).
Heads Up, associated permissions can be toggled on or off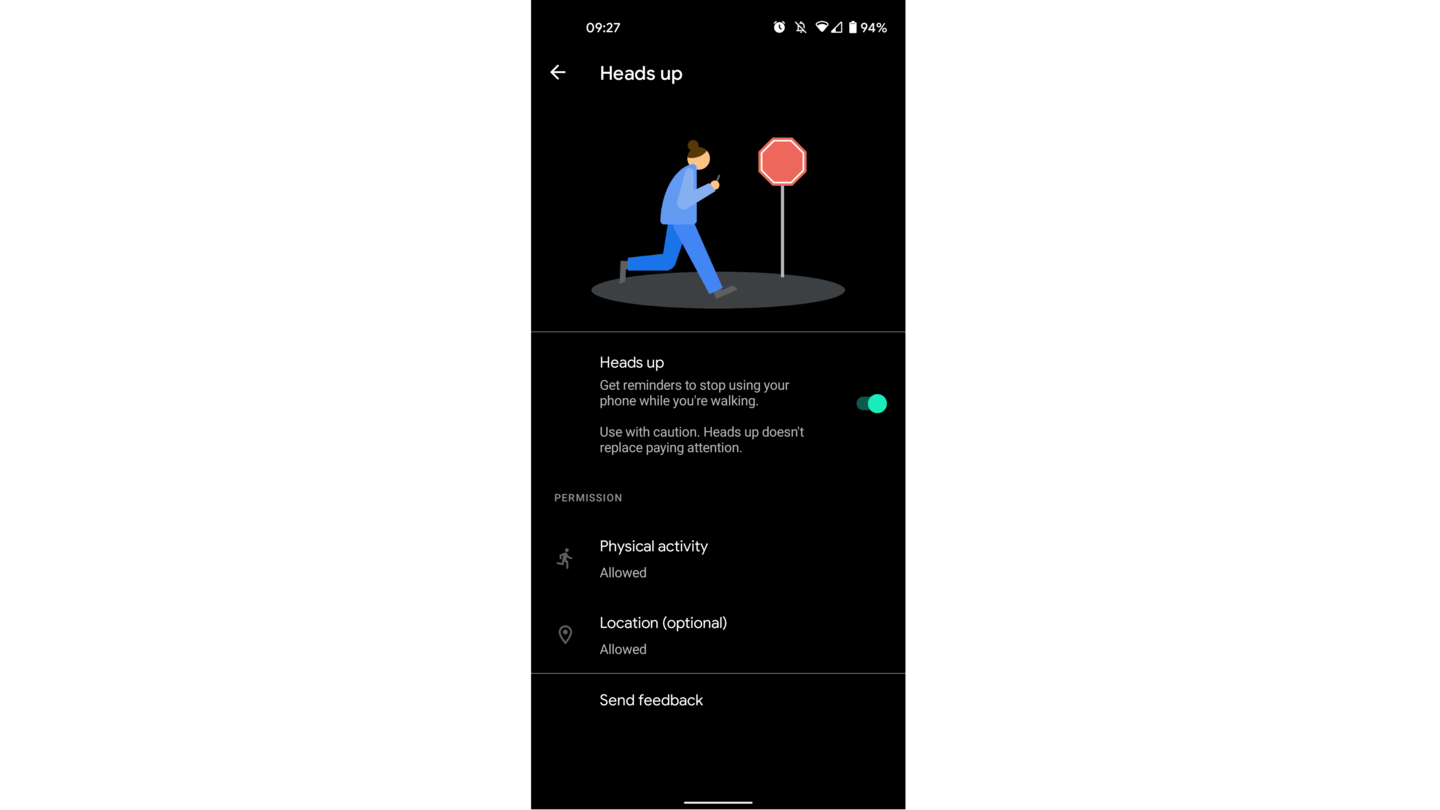 Once set up, a toggle switch would turn the Heads Up feature on or off as desired. Additionally, the Heads Up settings page also allows users to selectively disable permissions for physical activity tracking and location tracking. It appears as though the activity tracking (accelerometer and gyroscope) permissions are essential for the feature to work while the location permission is optional.
For now, Heads Up is only for Google Pixel phones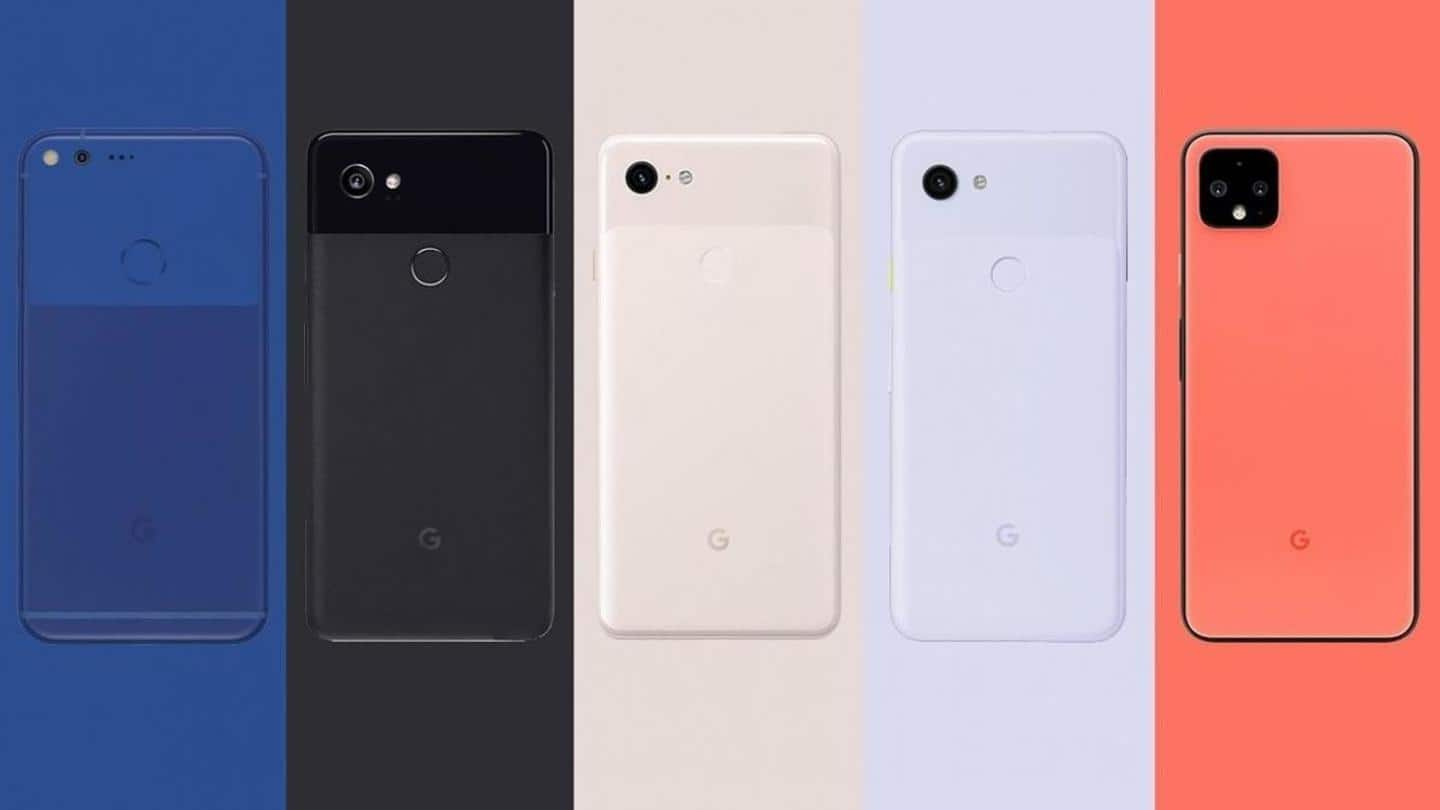 As of now, Heads Up is only available on Google Pixel devices running the latest beta version of Digital Wellbeing. Alternatively, on Pixel devices, you can locate the Digital Wellbeing app on the Google Play Store and update it manually. An option to join its beta program should be available too. It isn't clear if and when Heads Up will witness a broader roll-out.