Internet Association joins battle to protect net neutrality
Internet Association joins battle to protect net neutrality
Written by
Kaustuva Bhattacharjee
Jan 08, 2018, 12:25 am
3 min read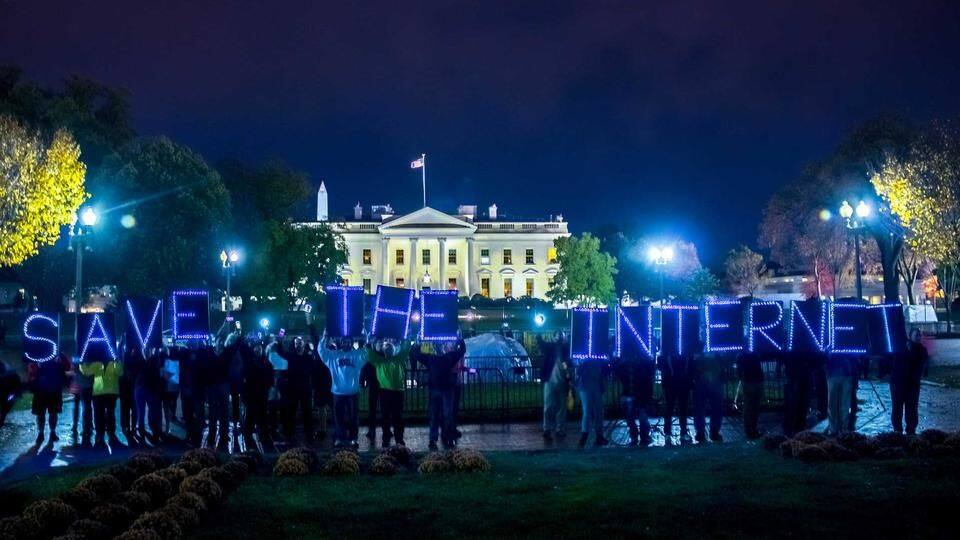 Internet Association, the lobbying group that represents Amazon, Facebook, Google, Netflix, Twitter and several other technology companies, is joining the legal battle against the US government to protect net neutrality. The organization would act as an "intervenor" in the litigation. Although the group would not be filing its own lawsuit, it would join and assist the legal action filed by others. Here's more.
Net neutrality is the concept that internet service providers should treat all internet traffic equally. It says anybody's ISP shouldn't be allowed to block/degrade access to certain websites or services, nor should it be allowed to set aside a "fast lane" that allows content favored by the ISP to load quickly. In this time and age, when you use internet, you expect net neutrality.
Now, what role would the Internet Association play?
Internet Association will work closely with internet marketplace Etsy, and consumer advocacy groups like Free Press and Public Knowledge which are filing lawsuits against the FCC. It will help them by providing legal arguments for the case. FCC is facing such action as they dismantled an Obama-era rule in December, last year which allowed all traffic to be treated equally on the internet.
But, what rule did the FCC dismantle?
FCC, a body appointed by the US government to regulate interstate communications through radio, television, wire, satellite and cable, voted down a rule that prohibited broadband providers from blocking websites or charging for higher quality service for certain content. The new rule, adopted by the FCC, would legitimize internet service provider companies in the US to monetize online traffic and slow down competition.
Absence of net neutrality would empower broadband providers to start selling internet in bundles. And, you will have to go through this experience - 'Want to access Facebook and Twitter? Just pay our monthly 'social-network package' fee.' It's already happening in Portugal and it might happen in the US pretty soon, if the government does not take a step forward to save net neutrality.
What can US citizens do to stop this?
You can write to Congress and lawmakers - BattlefortheNet.com has a pre-written letter that they can email to the Congress straight from the website. It believes that writing to Congress will hopefully recruit more members of Congress onto 'Team Internet'. You can also contact the FCC directly - Reach the FCC though their website, or you can call 888-225-5322, and raise your concern.