7 Google products you didn't know existed
7 Google products you didn't know existed
Written by
Bhavika Bhuwalka
Jul 29, 2018, 09:01 pm
3 min read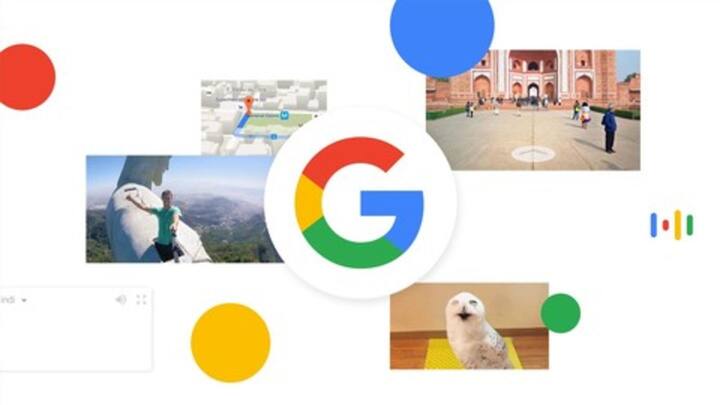 Google has not only become synonymous with web searches, but it has also become well known for providing other indispensable services like Google Maps, Gmail, Chrome, and YouTube. However, Google offers such a large number of internet services, that it is highly likely you're still not using it to its full potential. Here are seven incredibly useful Google products you didn't know existed.
Explore the universe from your browser
Google Sky is a space map that allows users to see detailed images of celestial objects like stars, constellations, galaxies, planets, and the Earth's moon from the comfort of their home. Through it, astronomy aficionados can explore the remote reaches of the universe. Google Sky culls hi-resolution images from NASA's satellites, the Hubble Telescope, and the Sloan Digital Sky Survey.
Complete your school report with Google Scholar
Google Scholar allows users to not simply search the web, but search specifically through academic papers and professional journals. The free search engine indexes scholarly literature across publishing formats and disciplines.
Examine world-famous artworks in detail
Google's Arts & Culture app features an "Explore" tool which allows users to tour world-famous museums in 360-degree, zoom in on high-definition paintings, and visit popular landmarks via Street View. To make things more interesting, the app recently added a facial recognition feature that matches your face to a museum portrait. The product allows users to discover culturally significant sites from around the world.
For the ones interested in marketing trends
Think with Google is a huge resource pool of the latest marketing trends in the world across various industries. With it, users can draw insights and inferences on market trends, read up on detailed data reports, and browse through relevant articles, related to all things marketing. The platform also features infographics and data charts to clearly communicate the trajectory of trends.
GBoard is Google's keyboard app
GBoard is Google's keyboard app. Installing this third-party app will allow users to quickly launch a Google search straight from their keyboard. It also lets users create custom GIFs using their device's camera from within the keyboard itself.
Use Gmail's interface and features on non-Gmail accounts
Gmailify by Google is a unique service. As the name goes, it "Gmailifies" non-Gmail e-mail accounts. With it, you can use Gmail's interface and features on different accounts like Yahoo and Outlook. The Google tool can integrate into any e-mail service and offer users Gmail's core features like spam protection and inbox organization.
Quickly identify songs with Sound Search
Sound Search is Google's equivalent to Shazam and works exactly like the popular music-identifying app. With the help of Google Assistant, it can instantly name any song it hears via your phone's mic.