NASA's first fruit grown in space to 'spice-up' astronauts' menu
NASA's first fruit grown in space to 'spice-up' astronauts' menu
Written by
Siddhant Pandey
Aug 09, 2019, 12:04 am
2 min read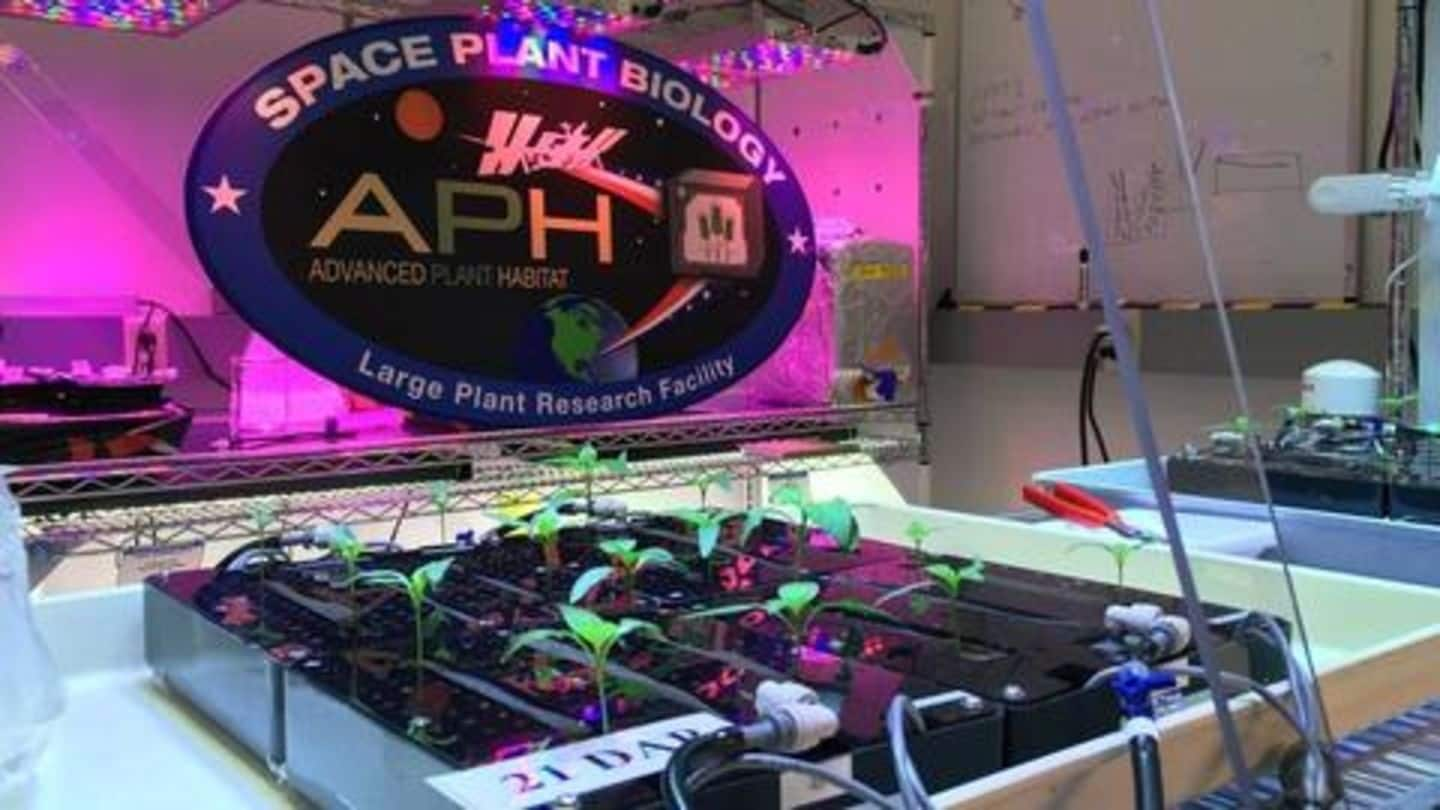 In a major leap for science, researchers at NASA are planning on sending a version of chile peppers in space to be grown and harvested at the International Space Station. The peppers, from Española in New Mexico, would be the first fruiting plant to be grown in space once it is sent to the ISS for testing in March 2020. Here is more.
Chile peppers to be grown at NASA's Advanced Plant Habitat
The tests are a part of NASA's major plan to produce food outside Earth's atmosphere. NASA researcher Jacob Torres, an Española native, told CNN that the point of the mission is to see if NASA's Advanced Plant Habitat-a bioscience research facility at ISS that recreates a plant's environmental needs (CO2, humidity, etc.) can grow fruiting crops. NASA has already successfully grown leafy crops at ISS.
Here's why NASA researchers didn't choose something more appetizing
The obvious question is, if you're sending a fruiting plant, why not send something more appetizing than a pepper? The answer is, not every crop can successfully grow in space and the Española Chile Pepper could just help pave the way for interstellar farming. The plant has already met NASA's needs for easily pollination and the ability to survive in high CO2 environments.
NASA created 'Española Improved' hybrid to send to space
According to CNN, NASA was previously considering Hatch peppers, which grow in deserts, but Torres suggested the Española pepper, which grows at higher altitudes. Scientists have now created a hybrid of a northern New Mexico seed and Hatch Valley's Sandia seed "Española Improved," CBS reported.
Why is interstellar farming important?
If NASA manages to successfully grow fruiting plants in space, we could be looking at longer manned space missions in the near future. Currently, astronauts are compelled to survive on pre-packaged meals. The pepper could literally spice things up for them, apart from the obvious vitamin boost. Torres told CNN, "Just imagine having a fresh pepper to bite into after months of eating cardboard."