What should be the resolutions of tech companies
What should be the resolutions of tech companies
Written by
Shikha Chaudhry
Dec 20, 2018, 04:06 pm
4 min read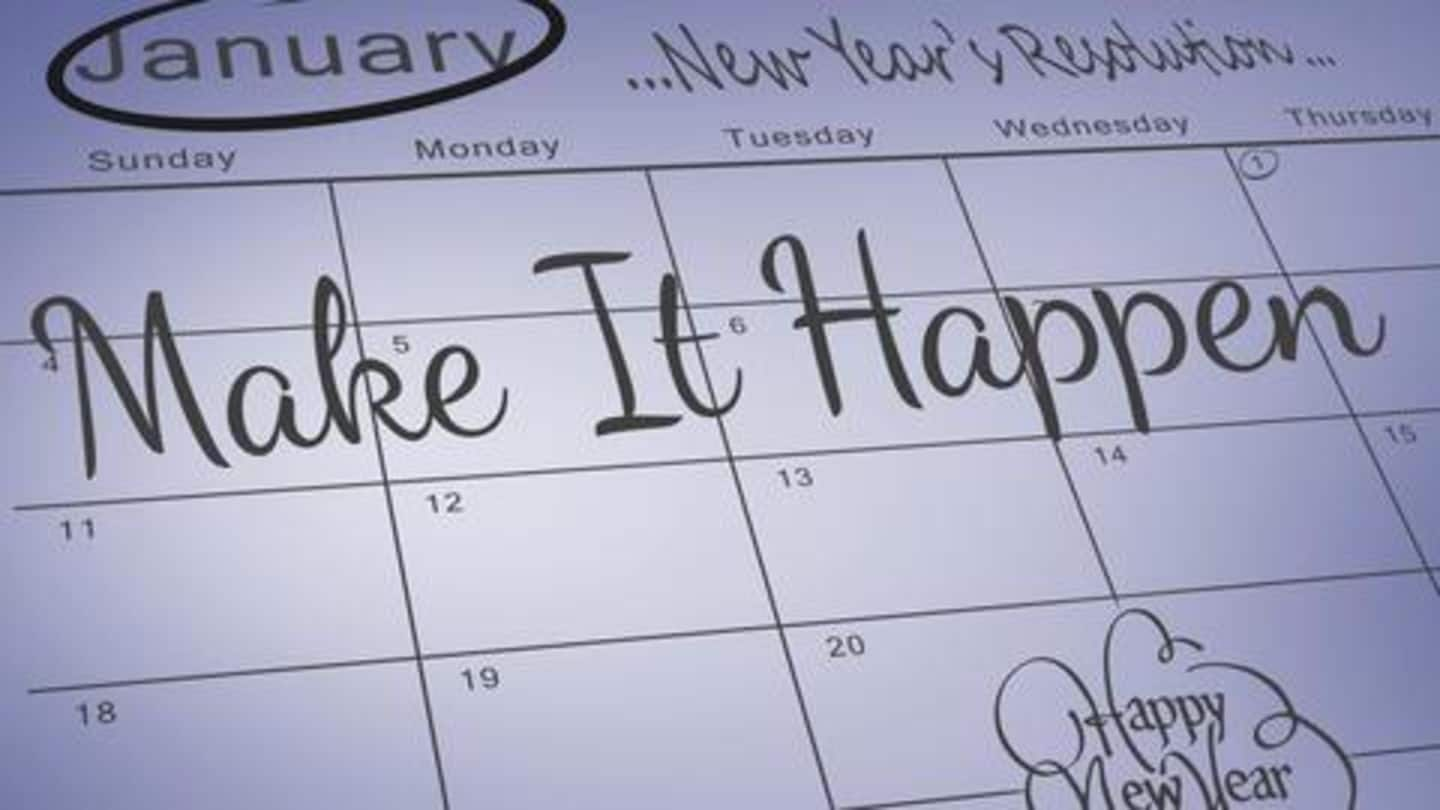 When the year ends, you think about your regrets, your failures and how you will conquer the new year. But, when you have already conquered the world, what can perhaps be your resolution? Yes, we are talking about the uber-successful tech companies. How do they approach the new year? Here, we wrote it on their behalf. Meanwhile, here's my copied tech joke about resolution: I will keep it at 1280*1024.
This writer is a self-proclaimed technology lover. She buys all the gadgets she doesn't need. She is also an introvert and uses humor as her shield. She cracks all the jokes the world may not find funny.
I promise I will make better chargers
I have a love-hate relationship with Apple. I love my MacBook with as much fervor as I hate my iPhone. I have given up hopes on Apple to do anything innovative on smartphones' front (they will bring 5G-ready smartphones by 2020, for crying out loud), but can they at least make their chargers less flimsy? My heart starts palpitating when my phone runs out of juice. Apple's resolution should be to make better chargers. They can steal from new customers, why penalize old ones?
Won't develop, invest or buy any messaging apps in 2019
Now, Google has its own set of problems. From off again, on again relationship with China, shielding Andy Rubin, many data breaches to several fines by EU, Google dealt with a lot this year. But, Google is still less evil, or perhaps Facebook makes Google look less evil. I don't know how can Google be 2011-level benevolent. But, its resolution should be to say no to all messaging apps - this world is a better place without Allo, Hangouts, even Google Messages.
Won't apologize in 2019, won't let Zuck say sorry either
It would require Zuck level intelligence, Zuck level focus and Zuck level ruthlessness to fix Facebook. He can use all the help from the Sandbergs, Mikes and their 'Chief Empathy Officer', but no one else can undo what he has unleashed. Till the time it is fixed, Facebook's single minded focus in 2019 should be 0 apologies, but not 0 f*&ks. Facebook should stop Zuck from apologizing either.
Will speak more, but won't go public
Flipkart was India's start-up dream, until it wasn't. It had everything we could ever think of - 2 IITians starting small, fixing a problem no one thought existed in India, raising insane amount of VC money while laying low and building an empire. Owner's pride, neighbors' envy. So, before Walmart end up destroying the legacy, we want Flipkart to be less modest, and more vocal. Its resolution, though, should be not going public. Snapchat can tell them why.
Jack's political leanings won't dictate terms on my platform
The father of Twitter can be a delusional man, after all he has to deal with so much 'fake' noise his kid allows to generate. In the post-truth world that Twitter lives in, brahminical patriarchy is a reality, shadow banning isn't. Jack Dorsey is a stylish man of many interests, Twitter can use all of that, but in 2019, he should keep his left-leanings to himself.
NewsBytes is in this list, for obvious reasons. 2018 has been kind to this start-up, it saw humongous growth, raised funds, went vernacular and rubbed the surface of Artificial Intelligence and Machine Learning. Enough of plugging in! Our resolution should be to innovate more, not be evil, break things, work hard and be stylishly smart. (You see we are a fan of all the above mentioned companies) And, while we are at it, we won't let SEO defeat us.