Google CEO visits his alma mater IIT-Kharagpur
Google CEO visits his alma mater IIT-Kharagpur
Written by
Vaneet Randhawa
Jan 05, 2017, 09:17 pm
2 min read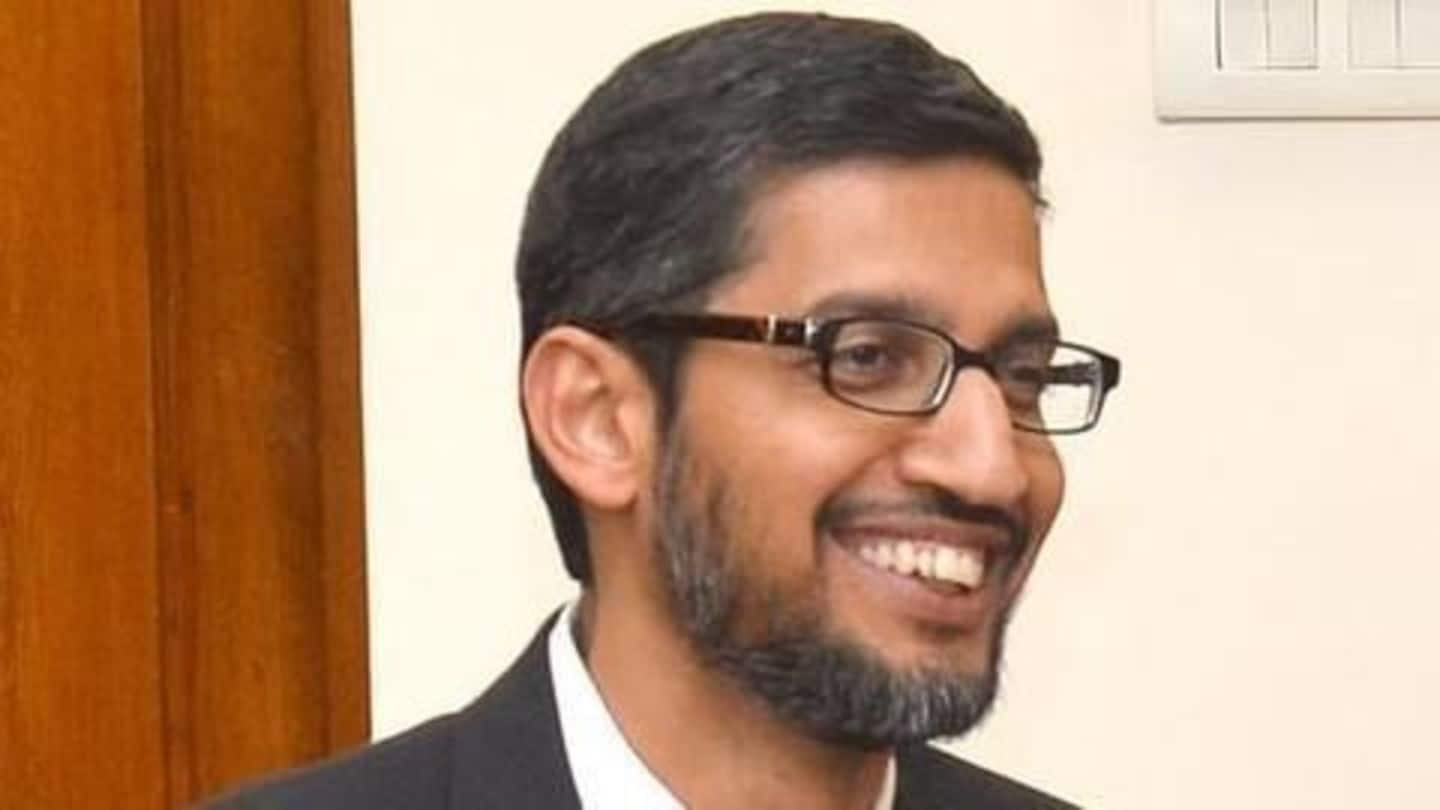 Google CEO Sundar Pichai who is in India for a work and personal visit, went to his alma mater IIT-Kharagpur and interacted with students there. The Google CEO talked about his life on campus and the event was titled 'A journey back to the past to inspire the future'. The event streamed live by Google on YouTube was attended by 3,500 students.
Pichai talks about India's digital economy
Pichai said that in the coming years "India will be a global player in the digital economy". He said start-ups in India were developing well and the market was maturing for huge start-ups in India in the next 5-10 years. He said Google was concentrating on introducing a $30 entry level smartphone and was focused on getting the Internet in rural areas in India.
Walk down the memory lane
Visiting the IIT campus after 23 years, Pichai said a lot had changed over the years. He said he had met his wife here and in those days he had no smartphone to contact her. He said that though he worked hard, he also bunked classes. On being asked his GPA, he said he was too embarrassed to share his score.
Pichai talks about his Google interview
Pichai who joined Google in 2004, said his interview fell on the April Fools' day. Gmail had recently been launched and Pichai thought it was a prank. He said that in the first 3 interviews he was asked about Gmail and he said he hadn't used it. In his 4th interview he saw Gmail and in the 5th he told them what could improve.
Education today and pressure on students
Pichai said education was important but getting into an IIT was not everything, good education was accessible in other colleges and universities of global repute too. He said students should "focus on creativity and take more risks". He said that many make it big despite not being from IIT, he said there was a lot of talent in India.
Rapid fire with Sundar Pichai
Sundar Pichai said he liked to spend time with his kids in his free times and watching cricket and football. He said his favorite actress was Deepika Padukone. He said his idol during college was Narayan Murthy.