Elon Musk: Next-gen Tesla Roadster to have SpaceX-inspired rockets
Elon Musk: Next-gen Tesla Roadster to have SpaceX-inspired rockets
Written by
Shiladitya Ray
Jun 10, 2018, 12:04 pm
2 min read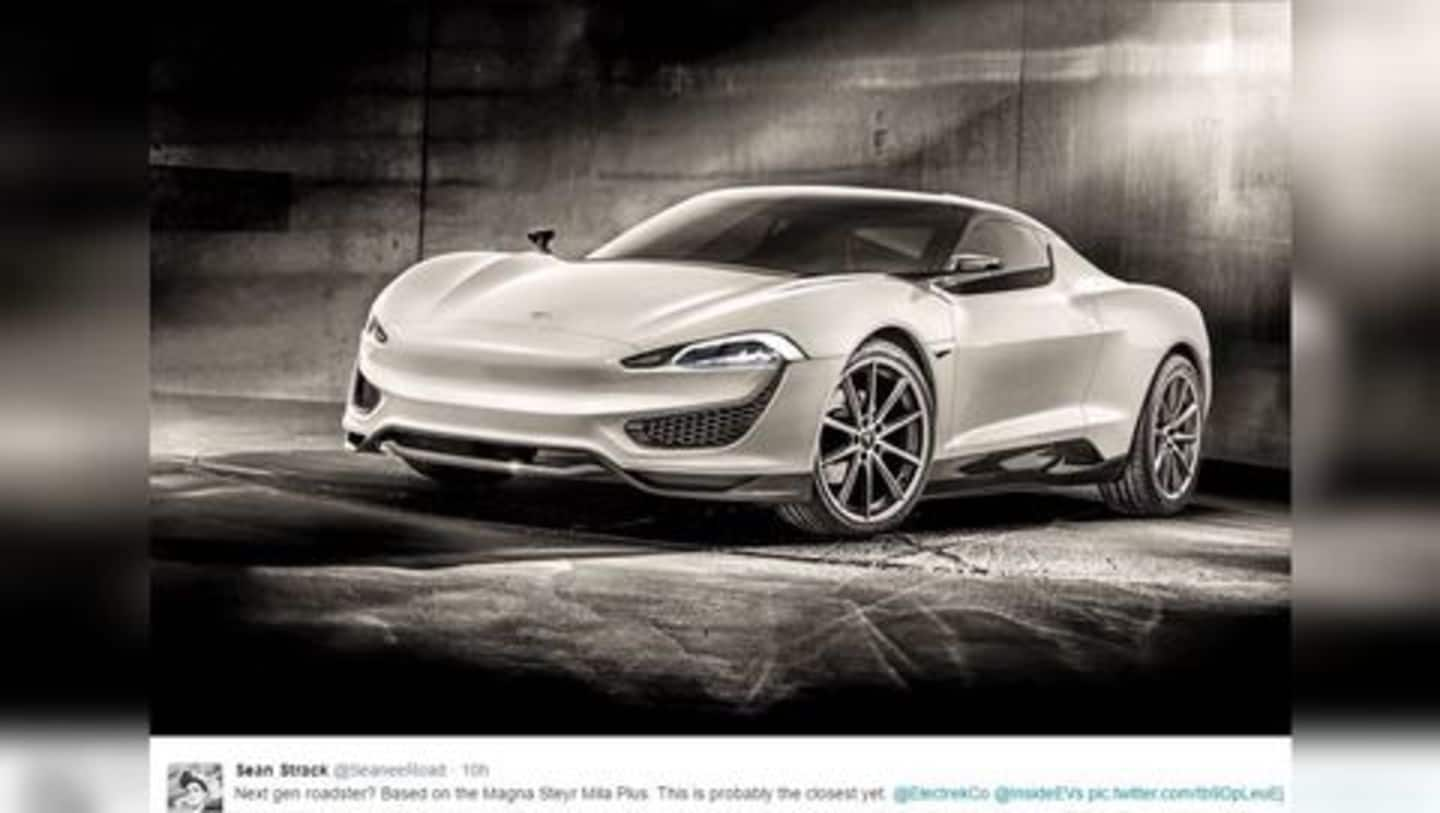 Tesla CEO Elon Musk never ceases to be off the spotlight. This time, the 46-year-old has announced that Tesla's new, next-gen Roadster will have an optional 'SpaceX package' that will include around '10 small rocket thrusters'. Yep. You heard that right. Rocket thrusters. On a car. Even though it sounds like something off a sci-fi movie, Musk doesn't seem like he's joking. Here's more.
The rockets might even 'allow a Tesla to fly'
SpaceX option package for new Tesla Roadster will include ~10 small rocket thrusters arranged seamlessly around car. These rocket engines dramatically improve acceleration, top speed, braking cornering. Maybe they will even allow a Tesla to fly …

— Elon Musk (@elonmusk) June 9, 2018
There's always space for doubt, but Musk probably isn't joking
Musk has been known to say outlandish things on Twitter. But Musk also has a record of pulling them off - the best example is when he said he'd send a first-gen Tesla Roadster to space, and actually used the inaugural launch of SpaceX's Falcon Heavy rocket to pull it off. Thus, while there's always space for doubt, I wouldn't take Musk's announcement lightly.
Musk had earlier announced the SpaceX package without offering details
Incidentally, Musk announced the 'SpaceX package' for the upcoming Tesla Roadster earlier this week on Twitter. However, when he did, he had made no mention of rockets being installed on the car - he had only said that it would elevate the all-electric supercar's base specs to a whole new level. Musk also tweeted technical details, indicating his seriousness towards actually launching it.
Musk's earlier announcement on Twitter
Wait, so you are not kidding?

— Fred Lambert (@FredericLambert) June 9, 2018
Musk's tweet raises more questions than answers
However, Musk's touted 'Space X package' raises several questions. The first, of course, is will it be street legal? Highly unlikely. There are also other questions which have to be asked like how many uses will it have? Can it be refueled by users? How strong will the G-force be when the thrusters kick in? Seems like Tesla has a lot to answer now.