Kazakh doctors recently implanted a bionic heart that charges wirelessly
Kazakh doctors recently implanted a bionic heart that charges wirelessly
Written by
Shiladitya Ray
Feb 13, 2019, 07:28 pm
3 min read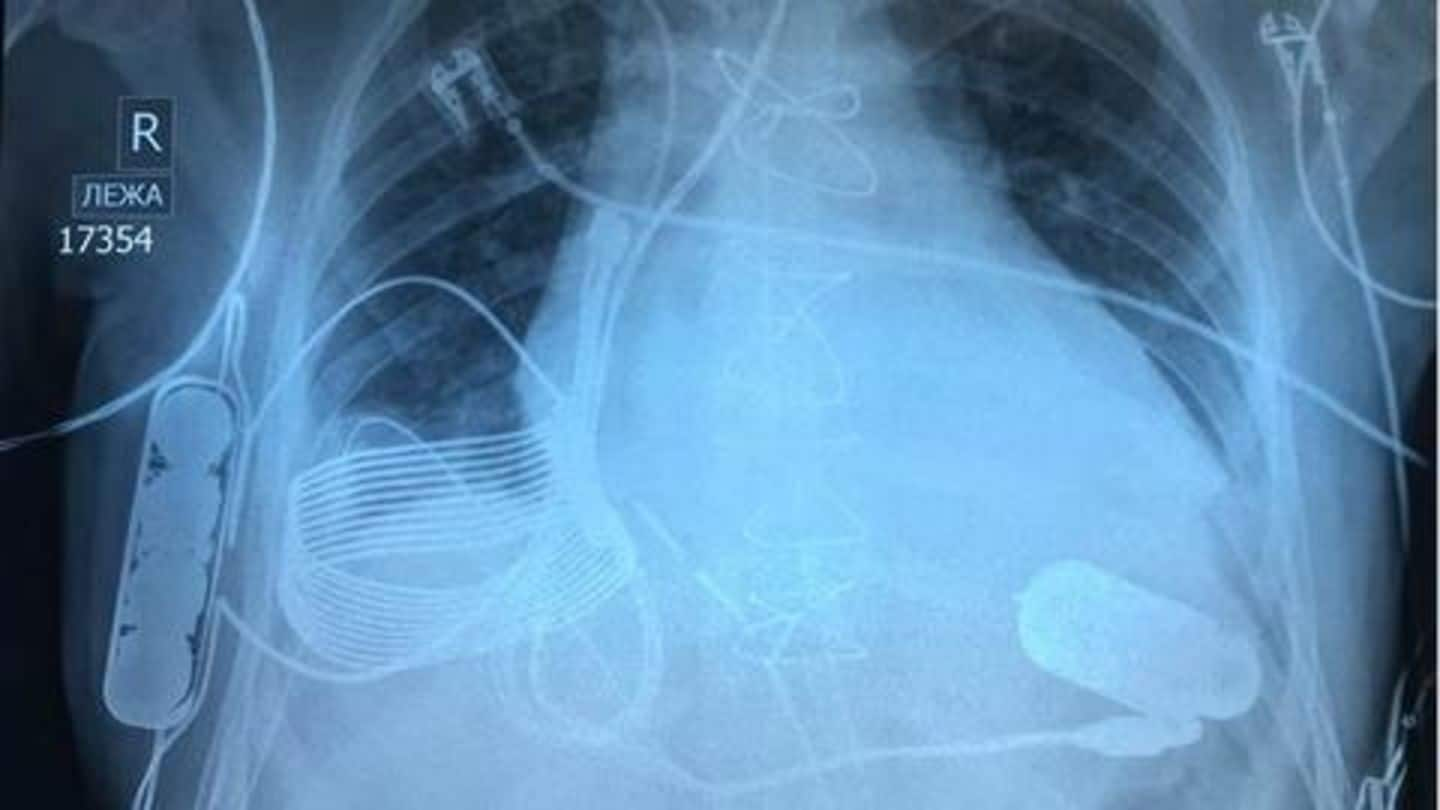 While the first mechanical heart pump, also known as a ventricular assist device (VAD), was invented more than five decades ago, recent advancements in medical technology have led to the development of a revolutionary new VAD. Unlike traditional VADs, which rely on external sources of power for charging, a new VAD capable of wireless charging was recently implanted in a patient. Details follow.
Cardiovascular diseases account for 31% of global deaths each year
According to the World Health Organization (WHO), cardiovascular diseases - which primarily manifest as heart attacks and strokes - typically kill 17.9 million people annually, accounting for 31% of all global deaths.
The first beneficiary of the device is Ismail Tursunov
Earlier this month, news surfaced that Kazakh doctors had successfully implanted a VAD capable of wireless charging in a 24-year-old man, Ismail Tursunov, who was on the brink of heart failure. The operation had taken place in December last year, and it has been reported that Tursunov, who was suffering from end-stage heart failure, is living a healthy and fulfilling life.
How traditional VADs function
Until now, VADs have been charged by a power cord - also called a drive line - that is connected to the implanted device, and sticks out from a patient's abdomen. This cord has to be connected to external batteries or electrical sockets to charge traditional VADs. Not only is this cumbersome, but the abdominal hole through which the cord runs is also a hotspot for infections.
How Tursunov's VAD is radically different from traditional ones
However, the VAD implanted in Tursunov is the first one to have wireless charging capabilities. The wireless charging system, designed by Israeli firm Leviticus Cardio, comprises an internal coil, battery, and an internal controller, all of which are implanted in the patient's chest. For charging, Tursunov only needs to put on a vest, and the VAD charges electromagnetically.
A wrist monitor keeps Tursunov updated with the VAD's status
To keep track of the status of his VAD, Tursunov uses a wrist monitor that keeps him updated about the amount of charge left in his VAD. Further, the wrist monitor can also inform Tursunov if any malfunction takes place. For contingencies, the VAD also has a backup system for traditional, wired charging. However, Tursunov has not had to use it yet.
The VAD allows patients to lead a normal life
Tursunov's case was first published earlier this week in a study in the Journal for Heart and Lung Transplantation, and the journal described the implant as the "first known human experience with this novel technology." Further, experts from the medical community have also hailed the device as revolutionary, insofar as it allows those using VADs to lead a normal life - Tursunov being an example.