Mohammad Amir retires from international cricket: Here's why
Mohammad Amir retires from international cricket: Here's why
Dec 17, 2020, 04:42 pm
3 min read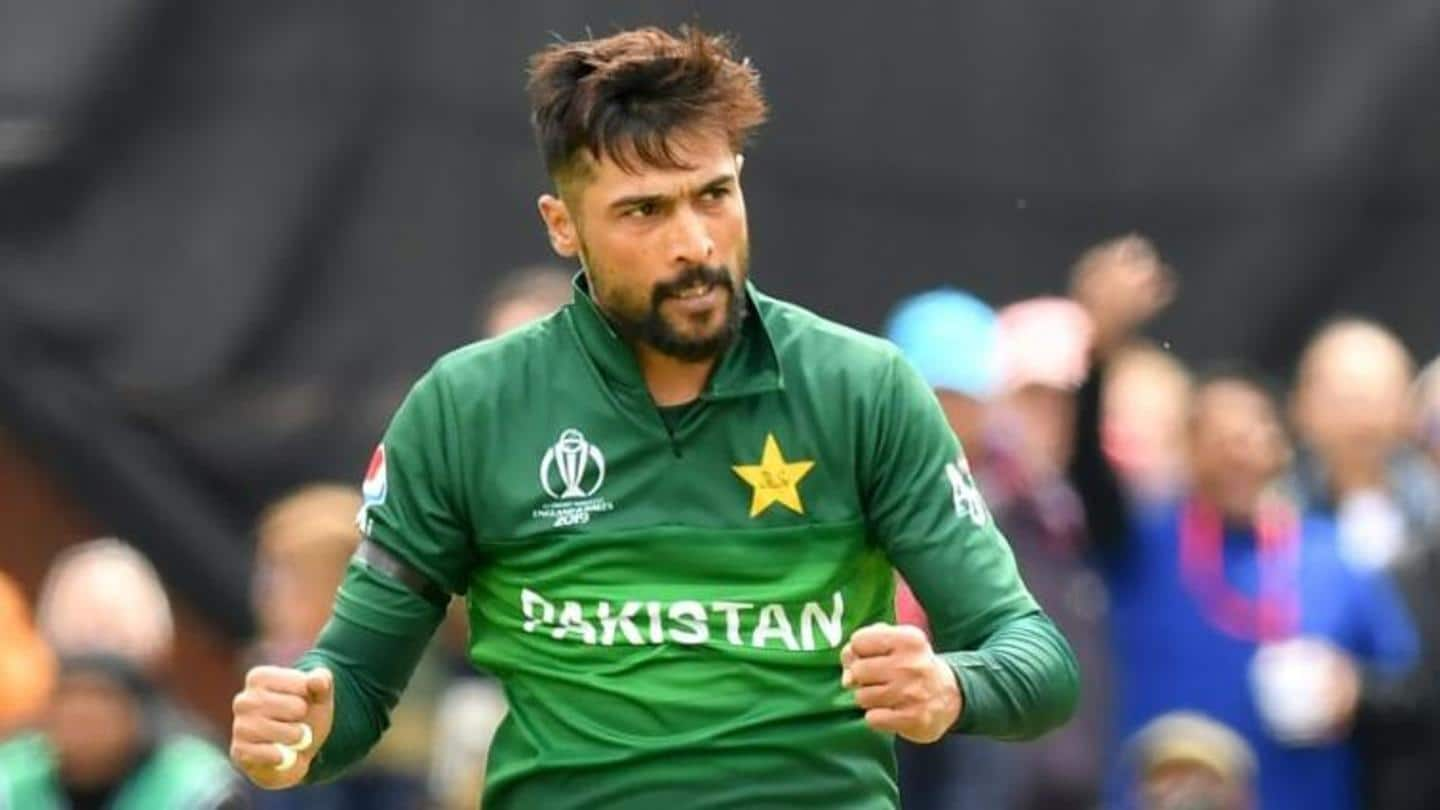 Pakistan's left-arm pacer Mohammad Amir has called it quits from international cricket, the Pakistan Cricket Board (PCB) confirmed. Amir, who has grown frustrated with the Pakistan team management, has confirmed to the PCB that he has no desires or intentions of playing international cricket. Recently, Amir was left out of Pakistan's squad for the upcoming T20Is against New Zealand. Here's more.
Amir has no desires of playing international cricket
"Pakistan Cricket Board chief executive Wasim Khan spoke with Mohammad Amir this afternoon following reports that the fast bowler had announced his retirement from international cricket. The 29-year-old confirmed to the PCB chief executive that he has no desires or intentions of playing international cricket and as such, he should not be considered for future international matches," a PCB statement said.
A look at Amir's career stats
Amir featured for Pakistan in 36 Test matches, claiming 119 wickets at an average of 30.47. He claimed four five-wicket hauls, with a best of 6/44. He played 61 ODI matches, registering 81 wickets in the format at 29.62, with a best of 5/30. The 29-year-old pacer also played 50 T20Is, taking 59 scalps at 21.40.
PCB says it respects Amir's decision
The PCB added that this is a personal decision taken by Amir and refrained from making further comments. "This is a personal decision of Mohammad Amir, which the PCB respects, and as such, will not make any further comment on this matter at this stage."
Impossible for Amir to play under current team management
Amir said in a video interview with Pakistani channel Samaa that he would be reaching Pakistan in a few more days. He is currently in Sri Lanka after plying his trade in the Lanka Premier League. He said that he will release a more detailed note stating his reasons. For now, it's impossible for him to play under the current team management.
I have been tortured, says Amir
Amir lashed out at the management and said he is being mentally tortured and that he cannot take this anymore. The pacer, who was earlier banned for five years for a spot-fixing scandal in 2010, said that he returned to the game only after the punishment tenure ended. He credited Najam Sethi and Shahid Afridi for supporting him during the difficult times.
Amir lashes out at criticism for his Test retirement decision
Amir, who retired from Test cricket in 2019, was criticized by critics and fans alike. He was accused of preferring domestic T20 leagues over the demands of Test cricket. In the video, he said that his personal decision was blown out of proportion as people kept criticizing him. He also said that he wanted to focus only on white-ball cricket for Pakistan.
Amir doesn't want to play under the current management
Amir said that since he is continuously being ignored by the management, it's time for him to retire from international cricket. He added that he cannot play under the current regime.
WATCH: Here's what Amir had to say!