WWE SmackDown: How Kofi Kingston could win the gauntlet match?
WWE SmackDown: How Kofi Kingston could win the gauntlet match?
Mar 17, 2019, 06:09 pm
3 min read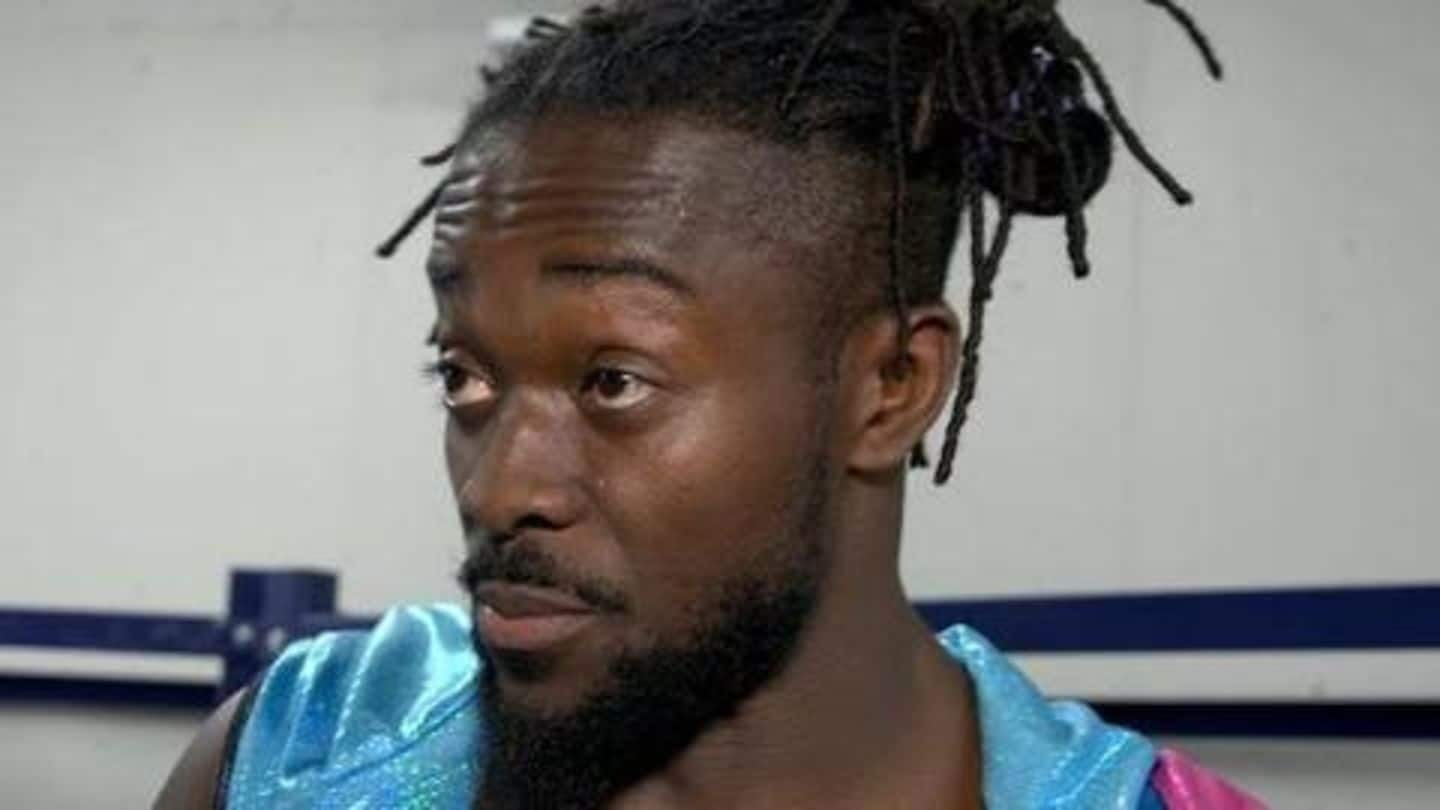 While fans have been backing Kofi Kingston to main event WrestleMania 35 against Daniel Bryan for the Championship, chairman Vince McMahon doesn't seem to be convinced. Moreover, he has put Kofi in a gauntlet match this week on SmackDown to see if he is worthy to qualify for WrestleMania. Although seems impossible, we analyze how Kofi can overcome every single one of them.
Hardyz, Aleister Black and Ricochet set The Bar low
It is likely that Kofi's team-mates Big E and Xavier Woods would be barred from the ringside. However, Kofi is likely to get help while facing The Bar (Cesaro and Sheamus) as their current rivals, The Hardyz, or Aleister Black and Ricochet could cause interference, allowing The Bar to get distracted. This would allow Kofi to buy some time to steal a victory.
Rey Mysterio, R-Truth or Andrade interfere against Samoa Joe
Next up would be Samoa Joe, who is also facing tensions from his rivals following his United States Championship win. While Samoa is likely to dominate most of the match, there could be an instance he might get interfered by either of Rey Mysterio, R-Truth and Andrade, or all. This would again allow Kofi to capitalize and pull off a win against Joe.
AJ Styles crashes Randy Orton's Phenomenal party
Following Joe, Kofi is likely to be up against Randy Orton. Meanwhile, Orton has been trying to get underneath the skin of former WWE Champion AJ Styles, while the duo is set to face off at WrestleMania. Therefore, chances are high that Styles might interfere and spoil the party for The Apex Predator, allowing Kofi to defeat him via Trouble in Paradise.
Rowan gets outsmarted by Mustafa Ali or Kevin Owens
It might be the last fight but Rowan would undoubtedly be Kofi's toughest opponent in the entire gauntlet, considering his immense size. However, being Bryan's bodyguard, he too has targets on his back as he could get interfered by Mustafa Ali, whom he had brutally attacked last week. Further, Bryan could be taken out by Kevin Owens, allowing Kofi to grab a win.
Can Kofi pull off a historical win?
Although the above said instances are pure speculations, chances are high that this could indeed happen, if we rationally judge Kofi's opponents in this gauntlet match. Nonetheless, if anyhow Kofi pulls off a win, it would indeed be a historic way for him to qualify for WrestleMania. Vince could still remain unconvinced, but he might end up giving Kofi his spot.