ICC committee member Mahela Jayawardene is against four-day Tests
ICC committee member Mahela Jayawardene is against four-day Tests
Jan 08, 2020, 05:29 pm
2 min read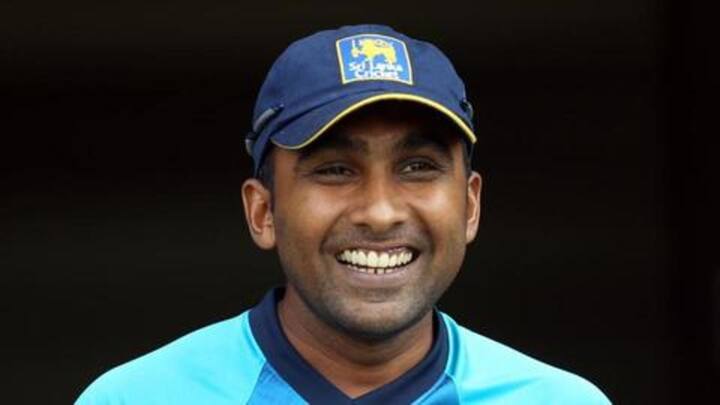 ICC Cricket Committee member Mahela Jayawardene on Wednesday said Tests should remain a five-day affair. This is after the cricket body planning to introduce four-day Tests from 2023 onwards. An upcoming meeting of the ICC will see this matter being discussed. The meet is set to be held in Dubai from March 27-31. Here are further updates.
Several former legends part of the cricket committee
Former India captain Anil Kumble heads the cricket committee of the sport's governing body. Besides Kumble and Jayawardene, the other esteemed members of this committee are Andrew Strauss, Rahul Dravid, and Shaun Pollock. ICC's proposal, which has been floated for the 2023-2031 cycle, has not gone down well with many legends of the game, including Virat Kohli, Sachin Tendulkar and Ricky Ponting.
We will discuss it in the meeting, says Jayawardene
"We will discuss it in the meeting (in March, and I don't know what will happen after that but my personal opinion is that it should remain five days. I would not want any change," he told PTI.
Here's how the reactions came to four-day Test proposal
Recently, Kohli lent his support to the longest format of the game and doesn't want it to be altered. The likes of Vernon Philander and Glenn McGrath had strongly voiced their opinion against four-day Tests as well. BCCI president Sourav Ganguly said it is too early to speak about the same. However, member boards from England and Australia are open to the idea.
I don't endorse that at all: Kohli on four-day Tests
"I don't endorse that at all," Kohli said in a press conference. "I don't think that is fair to the purest format of the game, how cricket started initially. Five-Day Test matches are the highest of Tests you can have at the international level. According to me, it shouldn't be altered." Kohli also asked, where do you end? with these changes.