Pakistan cricketer Mohammad Amir may settle down in UK
Pakistan cricketer Mohammad Amir may settle down in UK
Jul 28, 2019, 07:36 pm
2 min read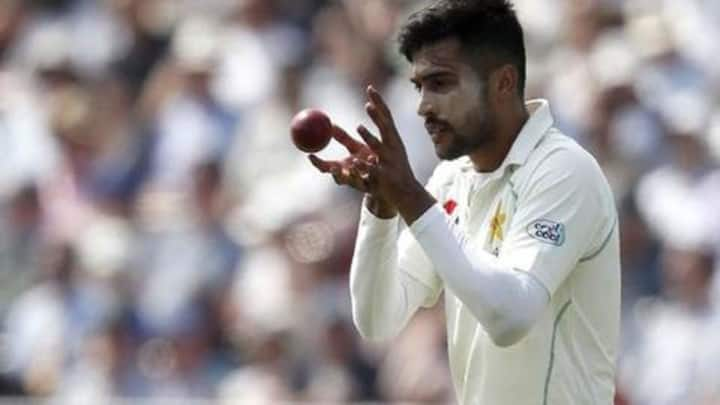 Pakistani cricketer Mohammad Amir, who recently announced his retirement from Test cricket, is contemplating to settle down in the United Kingdom. News agency PTI reported from Karachi that the left-arm pacer is thinking of obtaining a British passport. Notably, Amir, who is married to British national Nargis Malik, is eligible for a spouse visa. Here's more.
'Amir wants to permanently settle down in England'
With Amir being eligible for a spouse visa, this allows him to stay in England for 30 months. "He is clearly planning to obtain a British passport and permanently settle down in England. With a spouse visa he can work freely and enjoy other benefits as a permanent resident of UK which is why he is planning to purchase a house," a source said.
No hurdles for Amir with respect to obtaining a visa
Amir is not expected to have any issues, despite spending some months in a juvenile jail post the infamous spot-fixing scandal in 2010. Amir was one of Pakistani cricketers jailed for plotting to bowl deliberate no-balls. "He travels to England regularly and also plays county cricket since last year. So, there are no hurdles for him now."
Amir retired from Test cricket
Amir retired from the longest format of the game on July 26. The left-arm pacer took the decision in order to focus mainly on white-ball cricket. "It has been an honor to represent Pakistan in the pinnacle and traditional format of the game. I, however, have decided to move away from the longer version so I can concentrate on white ball cricket," said Amir.
Former Pakistan legends unhappy with Amir's Test retirement
Many former Pakistan cricketers Wasim Akram, Waqar Younis and Shoaib Akhtar weren't impressed by Amir's decision to retire at the age of 27 from Tests. "I am disappointed and sad at his decision at this time. At 27 years of age he is at his peak and should been available for Pakistan in Test cricket," former legend Akhtar said.
A look at Amir's Test career
Amir made his Test debut at the age of just 17 against Sri Lanka in 2009. Amir played 36 Tests in total for Pakistan, taking 119 wickets at an average of 30.47. His best performance (6/44) came against West Indies in Kingston in 2017.