Should more tennis tournaments be played on softer surfaces?
Should more tennis tournaments be played on softer surfaces?
Mar 20, 2019, 01:55 pm
3 min read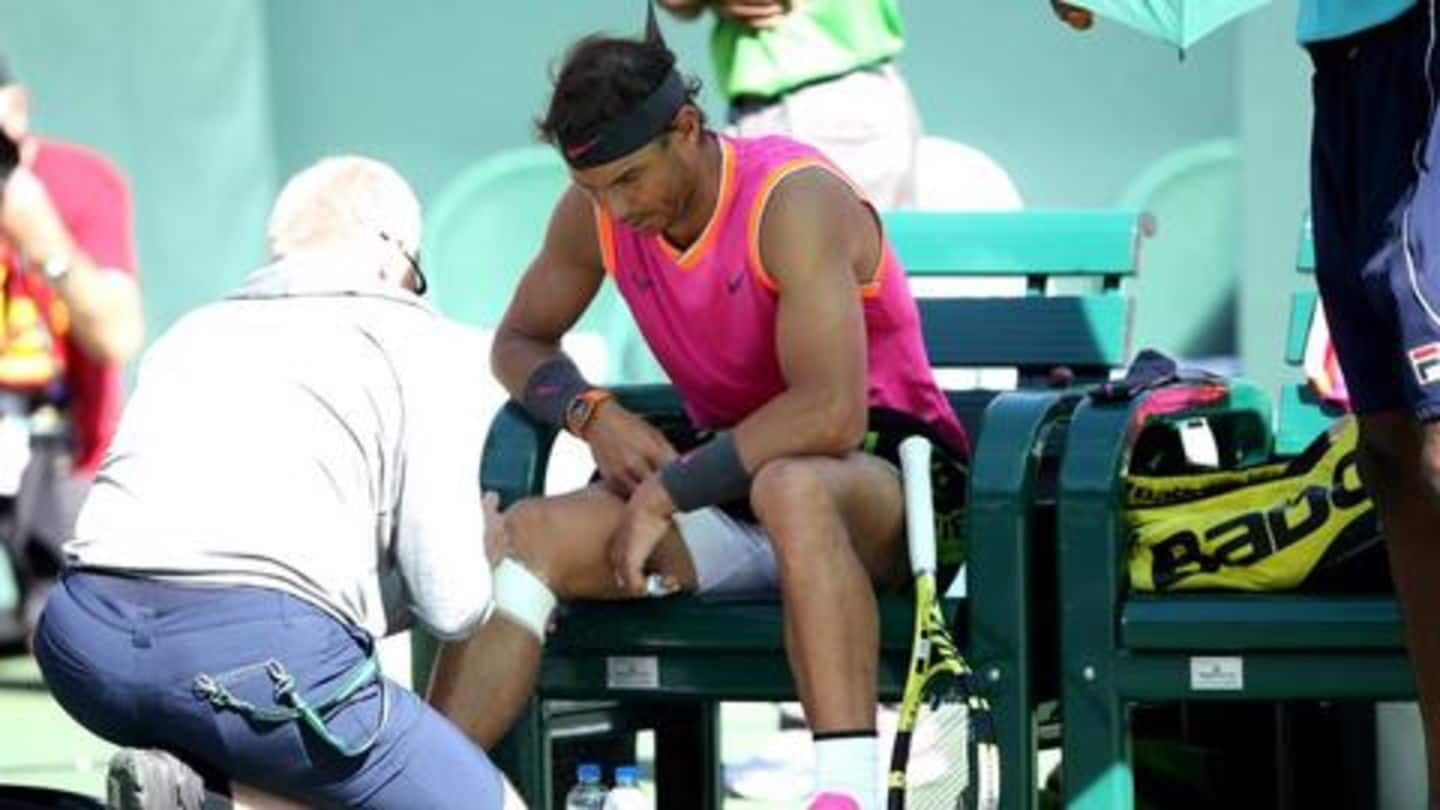 The tennis world was in shock after former world number one Rafael Nadal withdrew from the semis of ATP Indian Well Masters following the resurgence of his knee injury. This has since sparked a debate if excessive scheduling is taking a toll on the player's health. However, Nadal believes that rather than the scheduling, it is the surface that the players should worry about.
Hard courts rule tennis at the highest level
Nadal said that since his younger days, he has been saying that overall hard courts rule the sport. This is especially true when it comes to the highest level of tennis. He also said that, if we compare with other sports, it is very difficult to find a surface as hard as the modern tennis court and this is what makes the sport aggressive.
Will playing on softer surfaces give Nadal an advantage?
Speaking on if playing on softer surfaces could aid him, Nadal said, "Not at all. I say that knowing that will not affect at all what I say in my career. The tour will not change."
Nadal wants to lead a healthy life
It is believed that playing more on clay courts would benefit Nadal. On this, he said it could be true, but he is saying it because he wants to maintain a healthy life, both on-court and off-court. He also felt that most of the players love playing on hard surfaces, but their bodies do not always want to play on such surfaces.
Nadal certainly dominates on clay
While Nadal believes that there should be more clay seasons as compared to hard, he would certainly enjoy an advantage, if this happens. Having won 11 French Open titles on clay, Nadal has over 400 wins on clay. Nonetheless, Nadal also has over 400 wins on the hard court, since it is the surface where most of the tournaments are being played.
Nadal planning on making a return at Monte Carlo
As Nadal had to, unfortunately, miss out on a possible hard-court title at Indian Wells, he is also set to miss the upcoming ATP Miami Masters next week. Nonetheless, he is planning of making a return at the ATP Monte Carlo Masters next month, which is the beginning of the clay-court season. Notably, Nadal is the defending champion.
Should ATP have more clay-court seasons?
As Nadal said that more tennis should be played on softer courts, the author also agrees with the legend. Moreover, we believe that the tournaments should be balanced between the surfaces, an equal number of tournaments on both clay and hard surfaces. Even grass would be perfect for softer courts, however, there are logistical limitations to that.