Steve Smith's captaincy ban ends, eligible to lead Australia again
Steve Smith's captaincy ban ends, eligible to lead Australia again
Mar 29, 2020, 01:32 pm
3 min read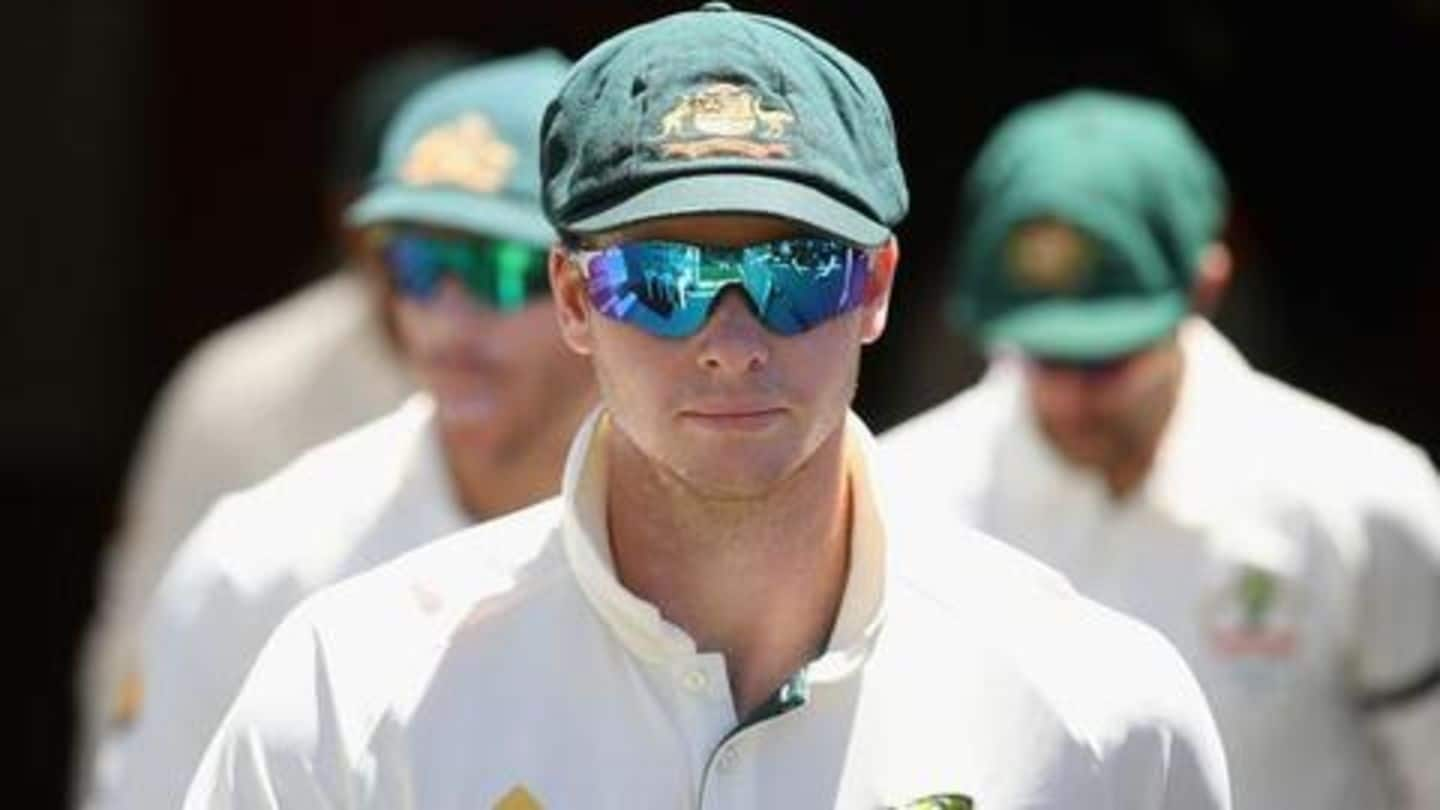 Steve Smith may resume captaincy for Australia as his two-year ban comes to end. The 30-year-old led the side in the infamous Newlands Test against South Africa, wherein batsman Cameron Bancroft was involved in the ball-tampering incident. Smith and his deputy David Warner were suspended from international cricket for 12 months following the incident. The former was also banned from captaincy for two years.
Bancroft used sandpaper to rub the ball
In the third Test at Cape Town, Australia were bundled out on 255 in reply of South Africa's 311 in the first innings. Having gained a 56-run lead, the Proteas looked in complete control when Bancroft took out a paper-like substance from his pocket and rubbed the ball with it. The intention was to produce reverse swing, which could have benefited the Australians.
Smith, Warner and Bancroft faced harsh punishments
Cricket Australia penalized Bancroft, Smith and Warner after the trio admitted to charges. In a press conference, Smith revealed that the core group knew about the matter beforehand. While Smith and Warner were slapped with a one-year international ban, Bancroft was suspended for nine months. Furthermore, Smith was barred from captaincy for two years and Warner for lifetime.
Australia's ship was steadied with return of Warner and Smith
Both Warner and Smith had a blistering return to international cricket last year. The former racked up 647 runs to finish as the second-highest run-scorer in the 2019 World Cup. He scored a T20I ton against Sri Lanka and followed it up with a triple century against Pakistan in Adelaide Test. Meanwhile, Smith amassed a mind-boggling 774 runs in seven Ashes innings at 110.57.
Paine and Finch resurrected Australia after Cape Town incident
Tim Paine is the incumbent captain of Australia in the longest format, who took over the captaincy following Smith's removal. Although Australia's first few assignments under him were miserable, Paine led the team on a successful Ashes tour. Besides, Aaron Finch has been leading the Aussies in the limited overs format (ODIs and T20Is). He was the flag-bearer of Australia's significant World Cup campaign.
The picture on captaincy remains unclear
Paine's bright returns have put a question mark on Smith's captaincy. Head coach Justin Langer termed Paine a brilliant leader, a while ago. Michael Clarke also stated that Smith is not the right man to lead them. "I think the best captain needs to be the captain. Smith is Australia's best batsman. I don't think he is the right man to lead," Clarke said.