#IndiaInEngland: What next for Dinesh Karthik?
#IndiaInEngland: What next for Dinesh Karthik?
Aug 21, 2018, 07:30 pm
2 min read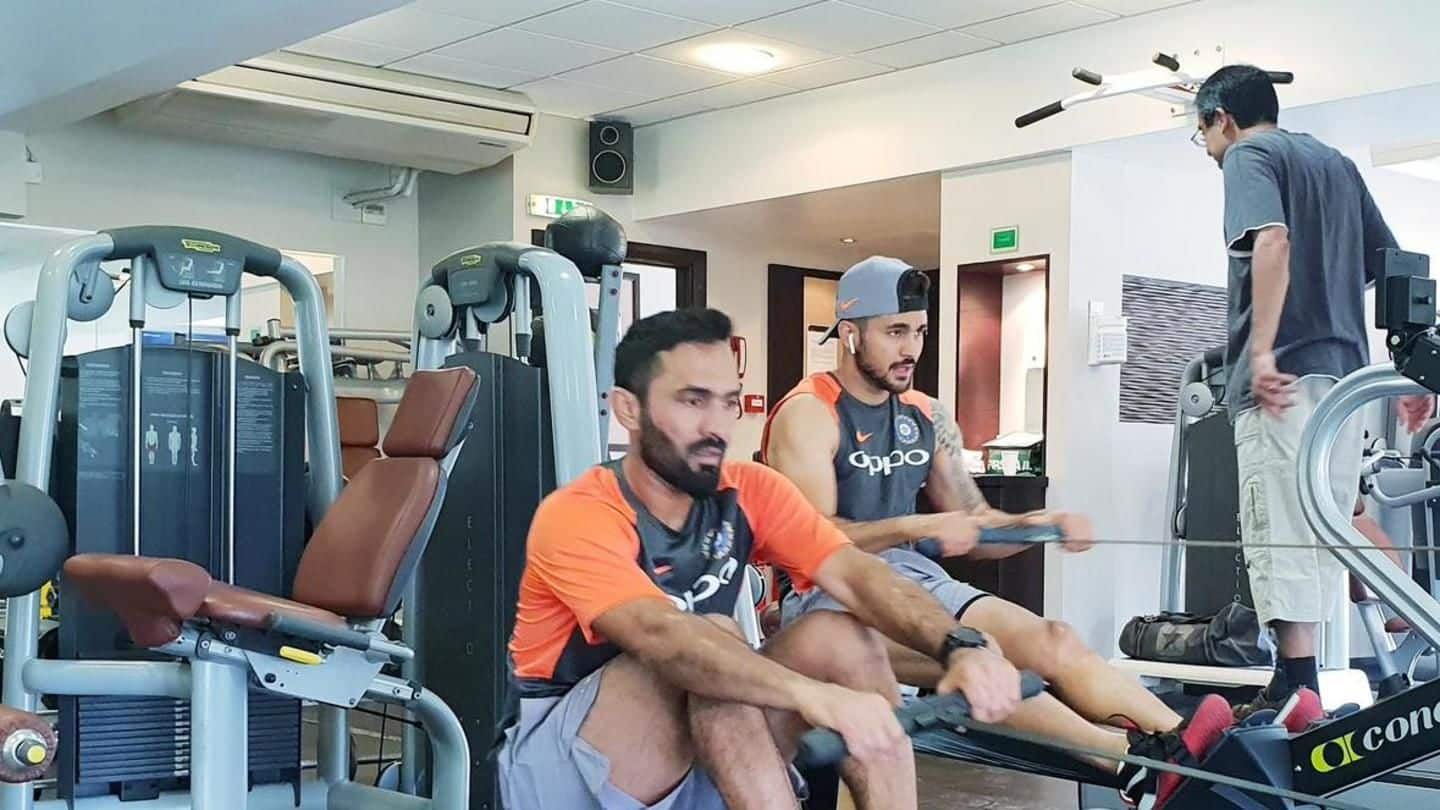 Rishabh Pant is, definitely, the future of Indian cricket and his debut at Nottingham, in the third Test against England, hasn't been short on promise. On the other hand, Dinesh Karthik, who was expected to bring in stability in the middle-order, failed miserably in the first two matches. A reported finger injury saw him miss out the Nottingham Test. So what's in store?
How has Pant performed at Nottingham?
Pant scored 24 in the first innings and managed just a solitary run in the second. In terms of batting, he still needs to develop his game and given he is 20, the exposure will give him confidence. Pant took 5 catches in the first innings and impressed behind the stumps. It is likely that he will feature in the next Test match.
So where is DK at the moment?
DK could, once again, find himself on the bench in the next match. This might signal the end of his England Test stint. If Pant goes and grabs his opportunity, then DK could be omitted from the Test squad for upcoming series against West Indies and Australia. DK had impressed in the ODIs recently and was selected in Tests on that basis.
DK remains in danger to miss upcoming Test series
Scores of 0, 20, 1 and 0 didn't do DK any good, as India were beaten in the first two games. With MS Dhoni playing as the main keeper in ODIs and T20Is, chances will be limited for DK despite being selected in the squad. DK remains in danger to miss out the tour of Australia in 2018-19.
With Saha in the mix, has DK blown his chance?
Wriddhiman Saha's injury saw DK getting a chance and the latter couldn't quite stake a claim. Wriddhiman is still ahead of DK in the order to be selected in the Test squad. With the Bengal player recovering from his injury, he could be drafted into the side for the tour of Australia. This leaves Pant and Saha as genuine contenders for wicket-keeping role.
What do former cricketers feel?
Former India skippers Sourav Ganguly and Dilip Vengsarkar have batted for Pant to be given a chance in Test cricket. Gautam Gambhir was quoted by The Times of India that, if DK doesn't get another look in, his Test career may well be over.