Bill Clinton thinks he doesn't owe Monica Lewinsky an apology
Bill Clinton thinks he doesn't owe Monica Lewinsky an apology
Jun 05, 2018, 06:25 pm
3 min read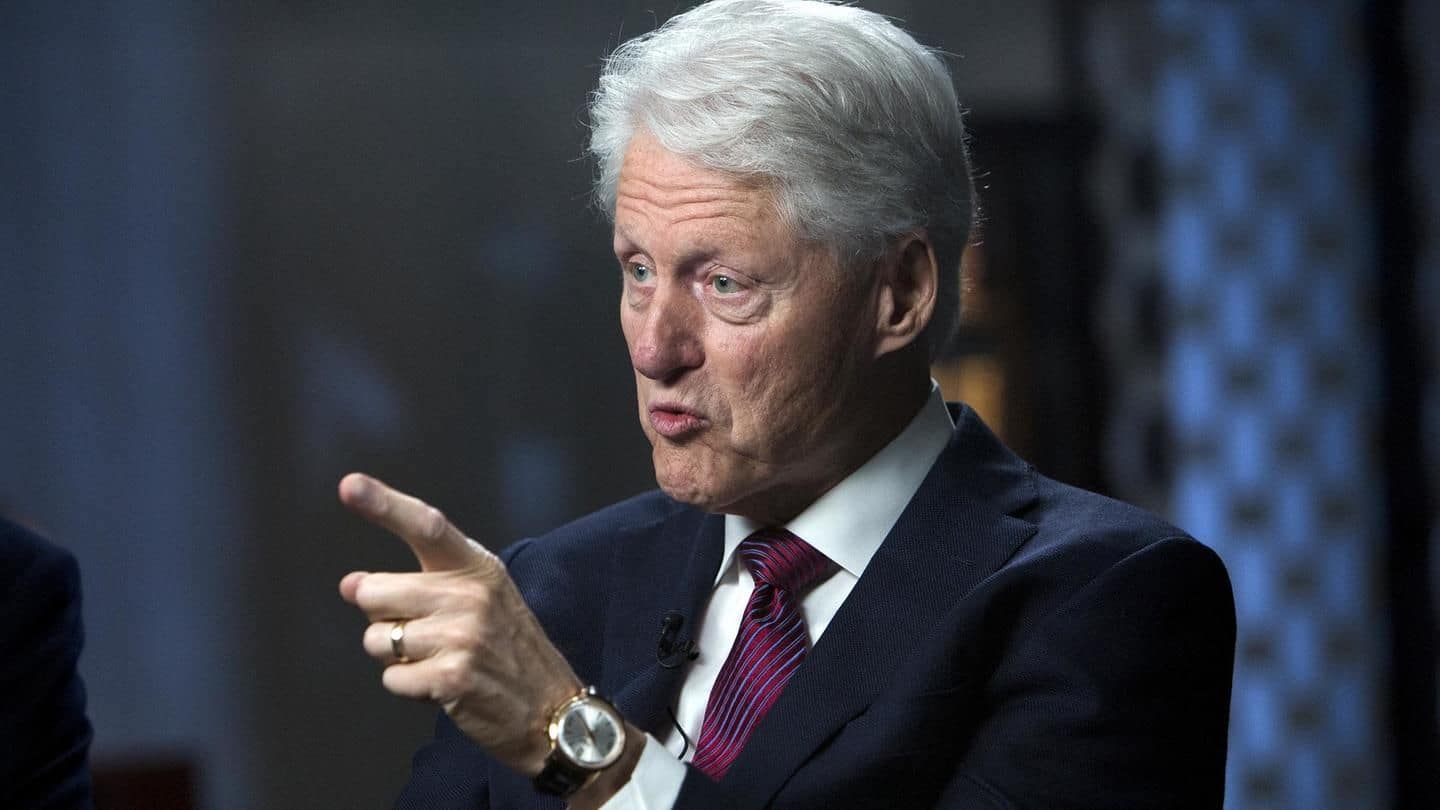 Former US President Bill Clinton, in a recent interview, said he doesn't think he owes Monica Lewinsky, the White House intern with whom he had an affair twenty years ago, an apology. Clinton is on a tour to promote his new book, 'The President Is Missing', co-authored by James Patterson. His tone-deaf statements sparked a controversy of sorts. Here are the details.
Clinton first gives vain answers, then clarifies
When NBC anchor Craig Melvin asked Clinton if he owed Lewinsky (who was 22 years old then) an apology, the 71-year-old answered in the negative. "I've never talked to her. I did say, publicly, on more than one occasion, that I was sorry ... The apology was public," said Clinton. Later in the day, Clinton clarified saying he "got hot under the collar." Whatever that means!
I live with it all the time: Bill Clinton
"I apologized to my family, to Monica Lewinsky and her family and to American people before a panel of ministers in the White House, which was widely reported. I meant it then and mean it today. I live with it all the time," said Clinton.
The affair that changed Clinton's political prospects
Clinton and Lewinsky's relationship came to light in 1998. After denying the affair, Clinton later accepted he had 'sinned'. The House Republicans moved an impeachment motion against Clinton, on charges of perjury and obstruction of justice. He was later acquitted and remained in office till 2001. When asked about his handling of the scandal, Clinton said "I think I did the right thing."
But, Clinton asks why Trump's misconduct don't get same treatment
On a press meet spree, Clinton said he supported the #MeToo movement but didn't agree with everything. "I still have some questions about some of the decisions which have been made," he said. The former President asked why sexual misconduct charges levelled against POTUS Donald Trump "hasn't gotten anything like the coverage that you would expect." He implied it seemed voters don't care.
#MeToo crusader Rose McGowan schools Clinton
Bill Clinton. Here is the truth of it: a human life was altered destroyed due to your selfishness. Because. You. Could. You not only wiped your semen on a young girl's dress, you left a stain on society. You actually owe EVERYONE an apology, especially her. #MeToo pic.twitter.com/HWnsAmXjlR

— rose mcgowan (@rosemcgowan) June 4, 2018
Earlier, Lewinsky wrote an essay on affair, called it power-abuse
Earlier this year, Monica Lewinsky wrote an essay for Vanity Fair revealing how she had started questioning the idea of consent. "He was my boss. He was the most powerful man on the planet. He was 27 years my senior, with enough life experience to know better," Lewinsky had written. She revealed she suffered from PTSD after being ostracized as affair gained media momentum.
After Clinton's interviews, Lewinsky replugs powerful essay