America and its most famous immigrants
America and its most famous immigrants
Jan 30, 2017, 09:27 pm
3 min read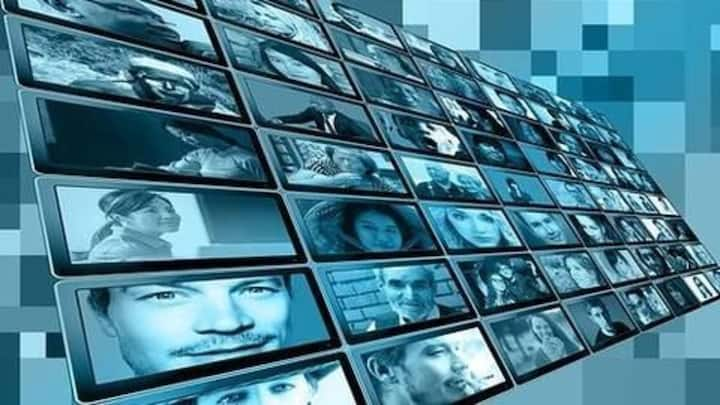 Immigrants from across the world have migrated to the US for a better life. Many such immigrants have gone to become leaders that influence American society, business and culture. In the chaos created by Trump's ban on immigrants, we celebrate some of these greatest immigrants who have changed the world, as we know it. Tap in to know about them.
Sundar Pichai was born in Madurai, Tamil Nadu in 1972. He earned his degree from IIT-Kharagpur and then moved to US to pursue further studies at Stanford University. Pichai started working at Google in 2004 and was responsible for leading product management and innovation efforts for many Google client products. He went on to become Product Chief before being appointed CEO, Google in 2015.
Elon Musk - the biggest innovator of our times
Elon Musk founder of SpaceX and Tesla Motors, was born in South Africa. He came to US in 1992 and pursued higher studies at Pennsylvania University. SpaceX was the first commercial company to send a spacecraft to International Space Station. His concern for climate change led him to create electric-car company, Tesla. Musk has been voted as one of the most influential people worldwide.
Sergey Brin migrated from the Soviet Union to the US in 1979 at the age of 6. He pursued higher studies at University of Maryland and subsequently at Stanford University, where he met Larry Page. Brin co-founded Google with Page in 1998. Today, Brin is President of Google's parent company, Alphabet. His net worth is $39.6 billion making him the richest immigrant in US.
Indra Nooyi - one of the most powerful Indian women
Indra Nooyi was born in Chennai in 1955. She pursued an MBA from IIM-Calcutta and went to US for further studies at Yale School of Management, graduating in 1980. Nooyi worked at Boston Consulting Group, Motorola and subsequently joined PepsiCo in 1994 as Senior-VP of corporate strategy; she was appointed CEO in 2006. Nooyi is consistently ranked on Forbes' 'as World's Most Powerful Women'.
Arnold Schwarzenegger - an actor, the governor and an immigrant
Arnold Schwarzenegger was born in Austria in 1947 and moved to the US in 1968. He went on to become the world's top bodybuilder and eventually transitioned to a movie career and became a huge Hollywood star. After a long and successful career as an actor, Schwarzenegger entered politics and became Governor of California in 2003. In 2012, he returned to his movie career.
WhatsApp Founder - Jan Koum
Jan Koum, co-founder of WhatsApp, was born in Kiev, Ukraine. At age 16, he immigrated to US with his mother. Early on in his career he got a job at Yahoo as a infrastructure engineer. Several years later, Koum incorporated WhatsApp in 2009 and by 2011, it was one of top 20 applications in US. In 2014, Facebook bought WhatsApp for $22 billion.
Rupert Murdoch was born in Australia. In 1952, he inherited a local newspaper at age 22. In the early 60s, Murdoch expanded into UK and grew his business into a worldwide conglomerate. His companies own the Wall Street Journal and he is currently Chairman of Fox News. He became a US citizen in 1985 and currently has a net worth of $13 billion.