Modi messaged me, says Imran Khan on Pakistan Day's eve
Modi messaged me, says Imran Khan on Pakistan Day's eve
Mar 23, 2019, 09:46 am
3 min read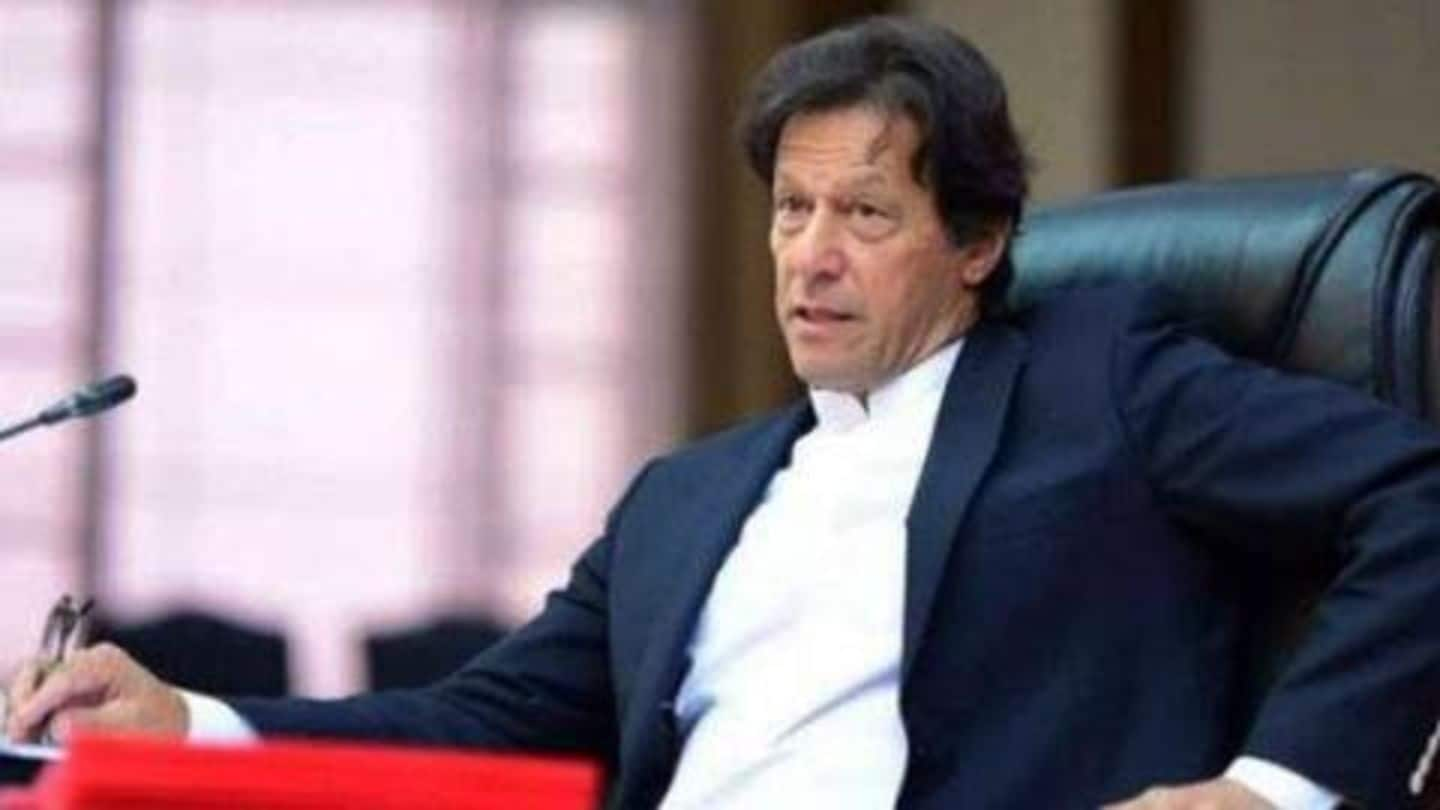 Days after India and Pakistan witnessed worst escalation since 1999 Kargil war, Pakistan Prime Minister Imran Khan tweeted on Friday that he received a message from his Indian counterpart Narendra Modi on the eve of Pakistan Day. In a late night tweet, Khan said PM Modi spoke about getting the region rid off terrorism and working together for a "democratic region". Here's what happened.
In message to Khan, PM Modi spoke about terror
According to Khan, PM Modi extended his greetings to Pakistan and its citizens on the important day. "It is time that ppl of Sub-continent work together for a democratic, peaceful, progressive & prosperous region, in an atmosphere free of terror and violence, (sic)" PM Modi told Khan. Replying to him, Khan said Kashmir remained a "central issue" and called for a "new relationship".
Kashmir is central issue: Khan reportedly told PM Modi
I welcome PM Modi's message to our people. As we celebrate Pakistan Day I believe it is time to begin a comprehensive dialogue with India to address resolve all issues, esp the central issue of Kashmir, forge a new relationship based on peace prosperity for all our people.

— Imran Khan (@ImranKhanPTI) March 22, 2019
Understanding the importance of Pakistan Day
Pakistan Day is celebrated on March 23 every year to commemorate Lahore Resolution, which was passed in 1940, and laid the foundation for partition. It was on this day that Muslims of the sub-continent set the agenda of getting a separate country for themselves. While Islamabad will celebrate this day on Saturday, Pakistan High Commission in India lined up events on Friday.
Since Pakistan invited Hurriyat leaders, India skipped the event
Notably, India didn't send any representative citing the invitation extended to separatist leaders. "The decision was taken after Pakistan High Commission decided to call Hurriyat leader to the reception. In February we were very clear, any attempt by Pakistan High Commission or Pakistani leadership to engage with Hurriyat leaders will not be taken lightly," said MEA spokesperson Raveesh Kumar on Friday.
Pakistan's envoy hoped "long winter" comes to an end
Indian officials stood outside the Pakistan High Commission and discouraged guests from attending the event. At the event, Pakistan's High Commissioner to India Sohail Mahmood said the release of Wing Commander Abhinandnan Varthaman, return of envoys on their respective missions, and talks on Kartarpur corridor were steps in the positive direction. He hoped the "long winter" in bilateral ties comes to an end soon.
Coercive measures haven't worked in past, won't in future: Mahmood
After Pulwama, ties between India and Pakistan worsened
Tensions between India and Pakistan reached new heights after Pulwama attack. Despite Jaish-e-Mohammed claiming responsibility for the attack, Pakistan remained in denial and said its land wasn't used for terrorism. Days after Pulwama, IAF jets breached Pakistani airspace and bombed JeM's Balakot camp. Pakistan saw this as an "act of aggression" and sent jets, which were forced to return due to IAF's intervention.
PM Modi's message is part of routine exercise
Throughout the entire episode, India maintained terror and talks can't go together. In this scenario, PM Modi's message to Khan created a stir in both nations. However, people privy to the development claimed it was a routine message. Former Pakistan envoy to India Abdul Basit told The Hindu it's important to note that the message was "tweeted by Imran Khan and not PM Modi".