New Zealand PM Jacinda Ardern to step down next month
New Zealand PM Jacinda Ardern to step down next month
Jan 19, 2023, 10:01 am
2 min read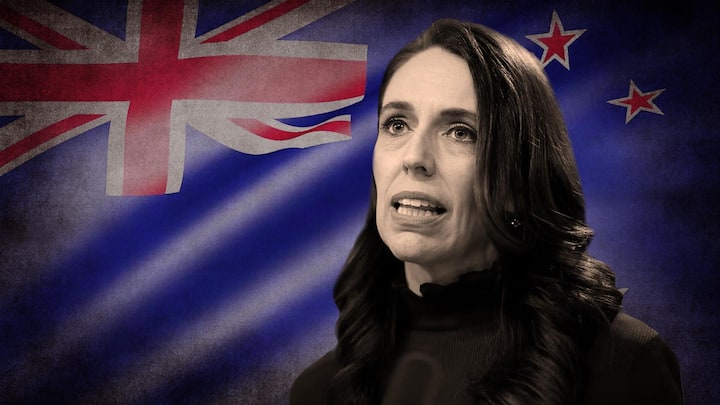 New Zealand Prime Minister Jacinda Ardern (42) announced on Thursday that she will step down from the position by early February and not seek re-election. She said that she no longer has "enough in the tank" to lead the country. She will quit as the Labour Party's leader and an election will choose her replacement, while the general election is slated for October 14.
Why does this story matter?
When Ardern was elected in 2017 at the age of 37, she became New Zealand's third female PM and the world's youngest woman to lead a nation.
Although she is celebrated as a leader the world over, recent opinion polls show her domestic popularity has declined. Political analysts said that with her current support base, she would have faced a defeat in the elections.
Ardern was re-elected in 2020
She oversaw her country through the COVID-19 pandemic, the 2019 Christchurch mosque shootings, and the White Island volcanic eruptions. She gave birth a year after coming to power, becoming only the world's second leader to do so after Pakistan's Benazir Bhutto. She returned to power in 2020 following a landslide election victory. New Zealand's constitution mandates a general election every three years.
For me, it's time: Ardern
New Zealand needs a fresh set of shoulders: Ardern
Making the announcement while holding back tears, she said that continuing in the position would be a disservice to the country, knowing she doesn't have the energy anymore. She said that leading the country during peacetime is different from leading it during a period of crisis, adding that it had been tough five-and-a-half years and the country needed a fresh set of shoulders.
Labour candidates to bid for support of two-thirds of caucus
The leadership vote will be conducted on Sunday. Ardern will not back any candidate, and Deputy PM Grant Robertson said he won't contest the position. If no candidate manages to receive the support of two-thirds of the Labour caucus, the contest will go to the wider membership. Three Labour MPs, Michael Wood, Chris Hipkins, and Kiri Allan, are being touted as potential candidates.