Prince Harry was 'physically attacked' by brother William
Prince Harry was 'physically attacked' by brother William
Jan 05, 2023, 12:30 pm
3 min read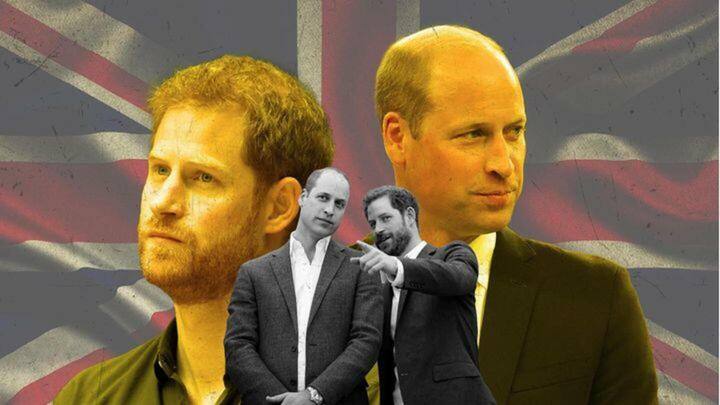 In his upcoming memoir, Spare, Prince Harry has revealed some shocking details about his alleged fight with his older brother, Prince William. The Duke of Sussex has recounted how he was "physically attacked" during an altercation in 2019. The memoir is slated to release next week and comes at a time when Prince Harry is in an acrimonious tussle with the British Royal Family.
Prince William allegedly called Meghan 'rude' and 'abrasive'
International media outlet The Guardian has revealed the explosive incident. According to it, Prince Harry has mentioned in his autobiography that the "fight" took place at his home in London in 2019, where Prince William called his wife and actor Meghan Markle "difficult," "rude," and "abrasive." Reportedly, per Prince Harry, it was a "parrot[ing of] the [British] press narrative" about his "American wife."
Reportedly, 'Spare' will mention more such physical tussles
The Guardian further reported that the argument became violent, with the brothers engaging in a physical struggle. Prince Harry reportedly wrote, "William grabbed me by the collar, ripping my necklace, and...knocked me to the floor." The violent scuffle reportedly led to a "visible injury to [Prince Harry's] back" and per reports, it's not the only violent face-off that transpired between the Royals.
Fight emanated due to 'Prince Harry's struggles with press'
Prince Harry further revealed that a "piping hot" Prince William wanted to discuss "the whole rolling catastrophe of their relationship and "struggles with the [British] press." Per Prince Harry, "William wasn't being rational" and accused him of "acting like an heir, unable to understand why [he]was not content to be a spare." Prince William also requested not to share the incident with Markle.
Prince William looked 'regretful' and apologized for the fight
After Prince Harry was "knocked down," he "landed on the dog's bowl, which cracked under [his] back, the pieces cutting into [him]." "I lay there for a moment, dazed, then got to my feet and told him to get out." Prince William reportedly urged him to hit back, but Prince Harry refused to do so. The older brother "apologized" and left "looking regretful."
'Spare' refers to the second born in royal families
The title of the autobiography/memoir stems from a practice followed in royal and aristocratic families. While the elder son is called the "heir" and inherits the title, power, properties, and fortune, the second one is called a "spare," in case anything were to happen to the firstborn. In this case, Prince William (40), the Duke of Cambridge, is two years older than Prince Harry.