Singapore: Trial against accused for racially abusing, kicking Indian woman
Singapore: Trial against accused for racially abusing, kicking Indian woman
Jan 19, 2023, 12:48 pm
3 min read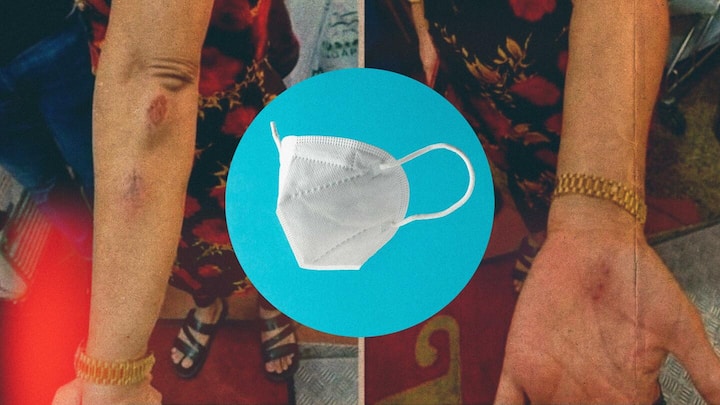 The trial of the man, who allegedly racially abused and kicked an Indian-origin woman for not masking up properly nearly two years ago, began in a district court in Singapore on Wednesday. The woman, Hindocha Nita Vishnubhai (57), appeared before the court and said the incident left her traumatized, and she still hasn't been able to overcome it. The accused has denied the allegations.
Why does this story matter?
Amid the spiraling COVID-19 pandemic in May 2021, Vishnubhai was brisk walking with her mask down in the morning at Chua Chu Kang.
The accused, Wong Xing Fong (32), allegedly accosted her and told her to pull her mask up.
Singapore's COVID-19 regulations, at the time, reportedly required everyone to have their face masks on unless they were exercising.
The woman broke down on entering the court
Vishnubhai reportedly broke down as she entered the courtroom, following which District Judge Shaiffudin Saruwan paused the proceedings to let her regain her composure. The judge also ordered a screen to be set up to protect her from view. The trial resumed around 30 minutes later, and she informed the court about what transpired on the day of the incident.
Woman said she usually brisk-walks to work
Vishnubhai, who works as a private tutor, said that she generally brisk-walks to work as she doesn't get the time to exercise properly. She told the court that as she approached a bus stop beside the Northvale Condominium on Choa Chu Kang Drive, she heard someone shouting at her from behind.
Wong was accompanied by a woman
On turning around, she saw Wong accompanied by a woman. They both gestured at her to pull up her mask and she replied by gesturing that she was perspiring. Wong then approached her, she claimed, hurling racial slurs at her. She retorted by saying, "God bless you," on which the accused kicked her in the chest, and she fell on her back.
Another woman gave her first aid
The impact of the fall caused her left palm and forearm to bleed. She said the two jogged away unfazed. A woman at the bus stop helped her by giving her first aid. She later narrated the incident to her manager and her husband. A doctor at a polyclinic examined her injuries after she reported the incident to the police.
Accused denies allegations, claims she spat on him
The accused's lawyer said that she wasn't exercising and had no reason to pull down her mask. He also said that Wong hadn't abused or kicked her, and claimed, on the contrary, that she spat on him, saying that he should mind his own business. If found guilty, the accused could receive a three-year sentence and fine, given the racial angle in the case.