7 Indian companies in ISIS bomb supply chain
7 Indian companies in ISIS bomb supply chain
Written by
Gaurav Jeyaraman
Feb 26, 2016, 05:48 pm
3 min read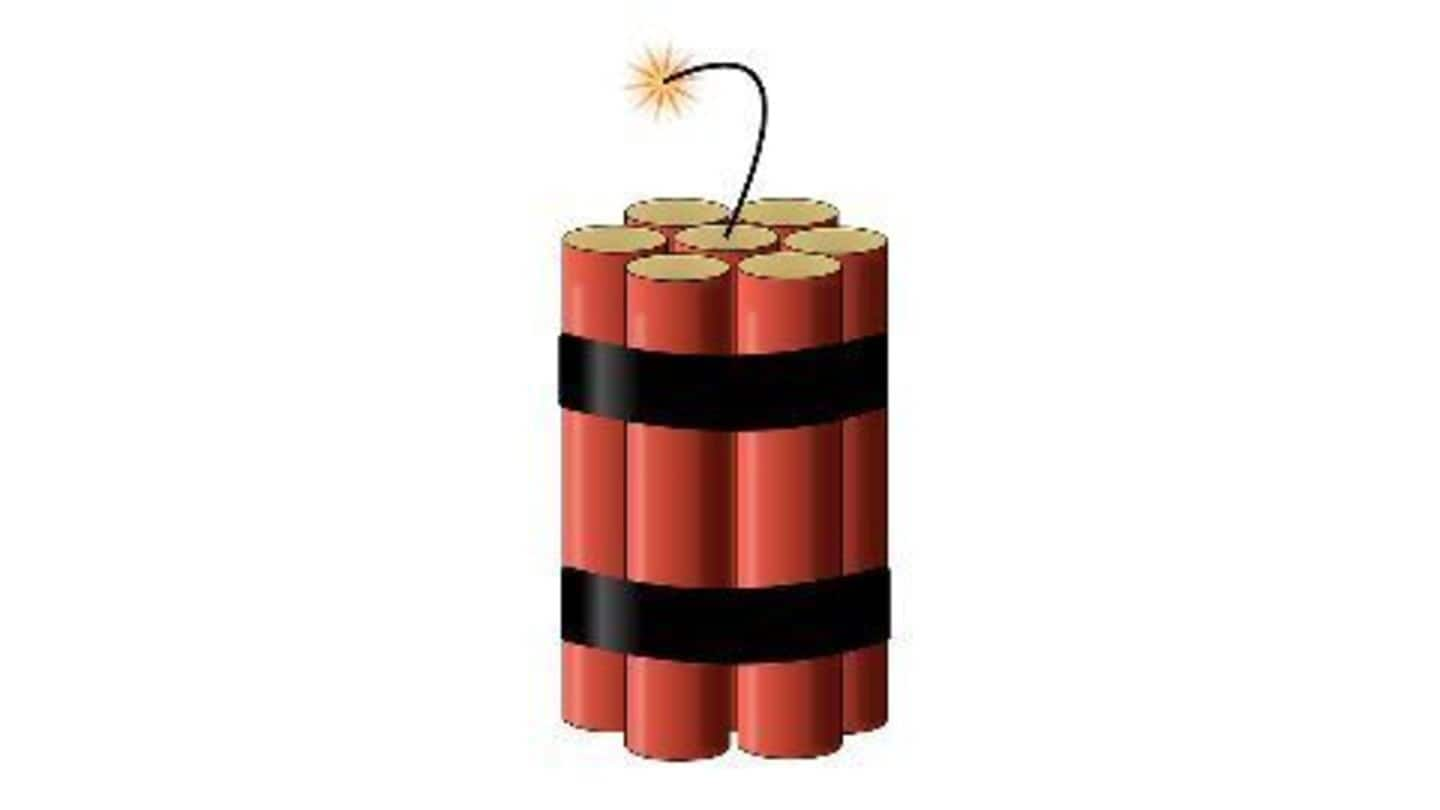 The ISIS used components produced or sold by 51 companies in 20 countries, including India, Turkey and the United States to manufacture improvised explosive devices (IEDs). Conflict Armament Research (CAR) released a report highlighting the supply chain of components to ISIS. A majority of the components were found to be from Iraqi and Turkish companies; however, seven Indian companies also featured on the list.
The 20 countries involved include Iraq, Iran, Turkey, Lebanon, India, Brazil, Romania, Netherlands, Russia, Austria, Czech Republic, Turkey, Japan, USA, Switzerland, Finland, China, Vietnam, UAE and Yemen.
The Conflict Armament Research group is a non-governmental organization funded by the European Union and registered in England. Established in 2011, the CAR group conducts on ground investigations in active conflict zones. Their goal is to identify weapons and components used in these conflicts to identify and stem illegal arms sales. Currently, CAR teams are posted in Iraq, Libya, Somalia, South Sudan and Syria.
What components does the report identify?
Working with Iraqi and Syrian forces to recover material left after battles, investigators from CAR examined more than 700 components used in improvised explosive devices by IS including aluminium paste, urea, detonators, detonating cords and mobile phones.
How did the sales take place?
CAR clarifies in its report that there is no evidence of direct sales by these companies to ISIS. However, they said poor regulatory practices led to several components including chemicals, detonators and micro-controllers ending up with ISIS. The report states that manufacturers sold material and components to regional distributors, who then sell to unlicensed local distributors, from whom ISIS procured these components in bulk.
Turkey, India largest contributors to ISIS supplies
Based on the report, Turkey has the largest number of companies connected to ISIS's supply chain at 13, followed by India with seven companies.
Microsoft products used in ISIS bombs
According to evidence recovered, CAR stated that ISIS extensively used Microsoft's Nokia 105 RM-908 phones in remote controlled IEDs. Based on investigations CAR revealed that at least five phones were legally purchased by a regional distributor in Yemen from where they were sold to retailers in Dubai and Iraq. Microsoft officials aided CAR in tracing the supply of the phones through their serial numbers.
Details of Indian companies involved
The seven Indian companies identified are Gulf Oil Corporation, Solar Industries, Premier Explosives, Rajasthan Explosives and Chemicals, Chamundi Explosives, Economic Explosives and IDEAL Industrial Explosives. The companies are the main source of detonating cords, detonators and safety fuses used in ISIS's explosives. Some mobile phones that were recovered were also traced to Microsoft Mobile's Indian subsidiary Nokia Solutions and Networks India.
All items legally exported
Under Indian law, transfer of sensitive material like detonators and fuses requires a licence. All components documented by CAR were legally exported under government-issued licences from India to entities in Lebanon and Turkey.