Panamagate: Nawaz Sharif to be indicted on Oct 13
Panamagate: Nawaz Sharif to be indicted on Oct 13
Oct 09, 2017, 08:02 pm
2 min read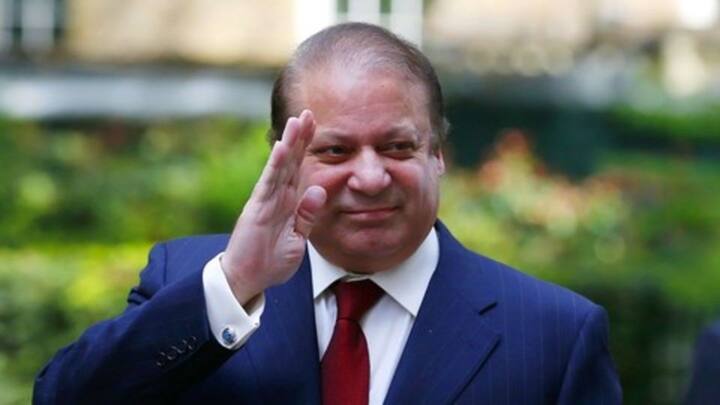 Even as an anti-graft court granted bail to Nawaz's Sharif's daughter and son-in-law in the Panama Papers case, it announced it would indict the former Pakistan PM on October 13. Though Nawaz has attended both hearings before, he didn't appear for the third as he's in London to look after his wife battling cancer. Sons Hassan and Hussain haven't appeared before it so far.
Panama Papers: The biggest data leak in history
'Panama Papers' are a huge, unprecedented leak of 11.5mn files from the database of Panama's Mossack Fonseca, world's fourth-largest offshore law firm. Dubbed as the biggest data "leak" in history, it revealed how Mossack Fonseca clients laundered money, dodged sanctions and avoided taxes. German newspaper Sueddeutsche Zeitung obtained the records from an unknown source and shared them with International Consortium of Investigative Journalists (ICIJ).
Nawaz Sharif and family named in documents
The German newspaper revealed links to 12 current or former heads of state and government in the data. Documents revealing Nawaz Sharif and three of his four children's connections to the papers were published; Sharif initiated a high-level probe. In July'17, Sharif stepped down as Pakistan PM after the Supreme Court disqualified him from office in the case.
Cases against Maryam Nawaz and her husband
Sharif's daughter Maryam Nawaz and her husband Muhammad Safdar, former army captain, returned from London to attend the latest hearing. Safdar, who had a non-bailable warrant against him for missing the previous summons, was arrested on his arrival. Both were given bail in lieu of surety bonds of Rs. 50,000. They have been charged in one of three corruption cases against Sharif.
Cases against Hassan and Hussain
Meanwhile, Nawaz Sharif's sons Hassan and Hussain have deliberately been avoiding court appearances, the National Accountability Bureau said. They are in London with their mother. Last week, non-bailable warrants had been issued against them along with Safdar. The court has now declared that the process of declaring both sons proclaimed offenders should be started.