Russia-Trump investigation: Trump lashes out at FBI, questions its integrity
Russia-Trump investigation: Trump lashes out at FBI, questions its integrity
Written by
NewsBytes Staff
Dec 04, 2017, 11:04 am
3 min read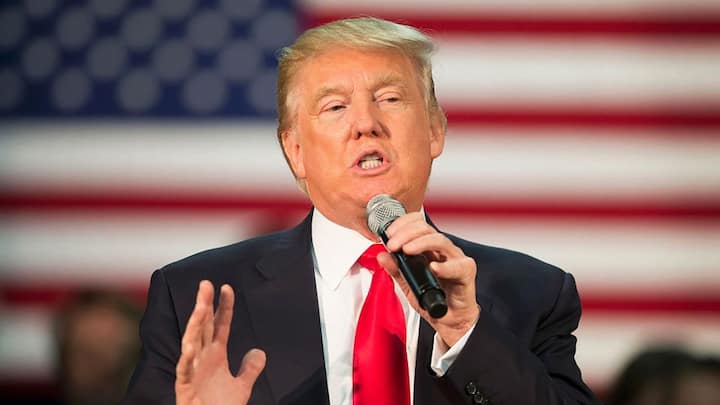 US President Donald Trump posted a series of tweets attacking the FBI and has once again denied asking former FBI director James Comey to end an investigation into his former national security adviser, Michael Flynn. Trump also said the FBI's reputation was "in tatters." This comes amid recent developments in Special Counsel Robert Mueller's investigation into Russia's alleged interference in the US presidential election.
Trump fires FBI director James Comey over Clinton emails
On May 9, US President Donald Trump fired FBI director James Comey over his handling of an investigation into Hillary Clinton's emails. His dismissal came after it emerged that he provided inaccurate information about Clinton's emails in a Congressional testimony the previous week. The White House announcement sent shockwaves across Washington. Comey reportedly learnt of his dismissal while watching television news.
Ex-NSA Michael Flynn pleads guilty to lying to FBI
On December 2, President Trump's former national security adviser Michael Flynn pleaded guilty to giving a false testimony to the FBI about his meetings with the Russian ambassador in the weeks before Trump assumed office. Special Counsel Robert Mueller, who is investigating Russia's alleged meddling in the 2016 presidential election, brought forward the charges. Flynn is the senior-most Trump administration member to be indicted.
President latches onto report on anti-Trump FBI investigator's dismissal
US media had reported that Mueller had fired an FBI officer from the investigation after discovering that he made anti-Trump statements in text messages. Trump seized onto the report, tweeting: "Report: 'ANTI-TRUMP FBI AGENT LED CLINTON EMAIL PROBE' Now it all starts to make sense!" Mueller's spokesperson confirmed that the officer was immediately dismissed once the messages were found
Trump questions FBI's integrity, says its 'reputation is in tatters'
Trump accused Comey of conducting "the phony and dishonest Clinton investigation (and more)." He said under Comey's leadership, the agency's "reputation is in Tatters - worst in History!" "But fear not, we will bring it back to greatness," he added. He also tweeted: "I never asked Comey to stop investigating Flynn. Just more Fake News covering another Comey lie!"
Why Trump could face obstruction of justice charges
Trump had fired Flynn in February. Comey has alleged that in a private meeting with Trump the day after Flynn's dismissal, the president asked him to show leniency and drop the FBI investigation against his former aide. Legal experts believe this could constitute obstruction of justice, a charge which if proved, could be grounds for Trump's impeachment.
Flynn's cooperation with Mueller could implicate senior Trump officials
Mueller is also looking at Trump's possible obstruction of justice as part of his investigation. Worryingly for Trump, Flynn has pleaded guilty to lying to the FBI over his Russian contacts and is now cooperating with Mueller's investigation. Analysts believe this indicates that Flynn may have incriminating evidence against senior Trump administration officials, including the president's son-in-law and adviser Jared Kushner.