Ukraine's rocket strike killed 63 Russian troops, Kremlin confirms
Ukraine's rocket strike killed 63 Russian troops, Kremlin confirms
Jan 03, 2023, 03:04 pm
2 min read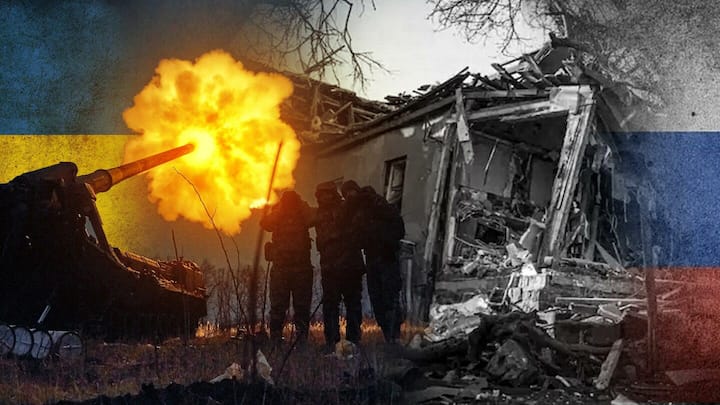 Ukraine fired rockets at a building where Russian forces were stationed in Makiivka, eastern Donetsk region—currently under Russia's control—killing 63 of them, the Kremlin's Defence Ministry confirmed on Monday. The ministry's statement said two of the six rockets fired by Ukrainian forces were shot down. Dmitry Azarov, governor of Russia's Samara, said an unspecified number of residents were killed and wounded in the strike.
Why does this story matter?
Russia has pummeled Ukraine and its infrastructure recently in a series of attacks.
But from Kyiv's side, the latest strike is reportedly the deadliest counteroffensive attack since the Russia-Ukraine war began in February last year, primarily over a territorial dispute.
Last week, Russia fired hundreds of missiles targeting Ukraine's power and water supplies.
The Kremlin, however, maintains that it refrains from hitting civilians.
Number of casualties from attack might rise: Russian media
TRT World's Dasha Chernyshova says casualties from Ukrainian missile strike that has killed at least 63 Russian troops in eastern Ukraine may rise as the strike has also left several wounded pic.twitter.com/Fdv0TlxozT

— TRT World Now (@TRTWorldNow) January 2, 2023
Ammunition stored nearby exploded
Rockets in Ukraine's latest strike were fired from a HIMARS launch system—a US-supplied precision weapon—that has emboldened its counter-offensive. Russian military bloggers said the explosion of ammunition stored near the troops resulted in a high number of casualties on Saturday. An official with the Russia-appointed administration in Donetsk called for punishing the officers who ordered the large number of troops to be stationed there.
Ukraine forces claim to have killed these many Russian troops
Russian troops killed were recent draftees
Ukraine earlier claimed that the Saturday strike killed 400 Russian troops and injured 300, which was denied by Russia. Some war commentators said the building housing Russian forces was "almost completely destroyed." They said most victims were recent conscripts rather than those who chose to fight. Kyiv Mayor Vitali Klitschko said Russia launched 40 Iranian drones overnight in retaliation, all of which were neutralized.
Ukraine didn't confirm if rockets were launched using HIMARS
The U.S. has sent around $113 billion in aid to Ukraine since February 2022.

This graph compares that aid to the 2021 military budgets of:
‣ India ($76.6B)
‣ U.K. ($68.4B)
‣ Russia ($65.9B)
‣ France ($56.6B)
‣ Germany ($56B).

The U.S. 2021 military budget was $800.67B. pic.twitter.com/7snRRMF640

— MintPress News (@MintPressNews) January 2, 2023