China: Hospitals cancel New Year holidays to meet patients' requirements
China: Hospitals cancel New Year holidays to meet patients' requirements
Jan 02, 2023, 06:47 pm
2 min read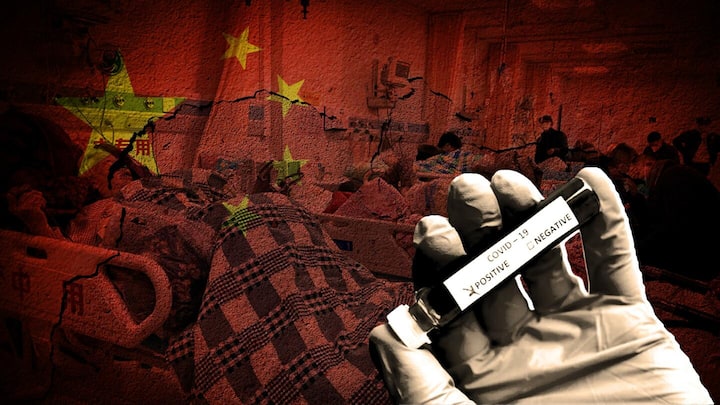 Hospitals in several provinces of China, such as Shanxi, Hebei, Hunan, and Jiangsu, are working overtime without New Year holidays amid the rise of COVID-19 cases, reported Global Times. All employees of Hebei's Third Municipal Hospital of Qinhuangdao canceled their vacations to "meet the needs of patients." Meanwhile, thousands gathered in Wuhan to ring in the new year following months of strict restrictions.
Why does this story matter?
After widespread protests against the strict lockdown of over three months and other curbs, China relaxed restrictions under its "zero COVID-19" policy in December.
Reportedly, many cities have relaxed quarantine rules, testing requirements, and control of movement.
However, as per many reports, the country is now facing a fresh spike in cases.
At least 12 countries have imposed travel restrictions on travelers from China.
China's COVID-19 response policy reportedly optimized
According to the report, some districts in Shanghai have "perfected" their management of non-urgent COVID-19 patients in top-tier hospitals as critical cases have surged in recent days. Local medical institutions in Zhejiang province have been assigned six tasks, which include improving the capacity of fever clinics, their accessibility, and the ability to deal with critical cases, as per a local briefing.
More precise control needed: COVID-19 response panel head
Since the timing of the cases peaking would vary as per the province, more precise and scientific prevention and control are needed, said Liang Wannian, head of the COVID-19 response expert panel under China's National Health Commission (NHC), at a media briefing.
Tourism within China recovers
Though some countries have mandated negative COVID-19 reports for flyers from China, the country's tourism sector has picked up as the country's epidemic response policy has optimized, as per Global Times. Inter-provincial travel and long-distance travel have recovered in an orderly fashion during the three-day New Year holidays. China relaxed travel rules within the country in December 2022.
Light of hope right in front of us: Xi Jinping
In his New Year address on Saturday, Chinese President Xi Jinping said that the "light of hope is right in front," days after he called for actions to "effectively protect people's lives." The Chinese president also claimed, with tremendous effort, that the country has endured unprecedented challenges and difficulties, as China reported over 7,000 new coronavirus cases and one related death on Saturday.