How China acted against whistleblowers who spoke against coronavirus handling
How China acted against whistleblowers who spoke against coronavirus handling
Mar 20, 2020, 04:50 pm
4 min read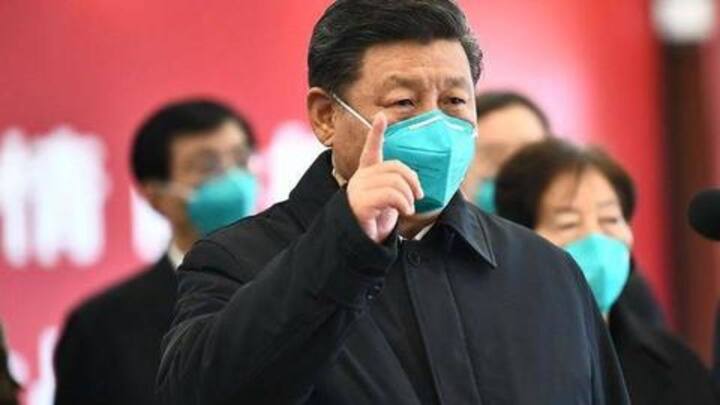 China, the home to coronavirus, wants to hijack the narrative surrounding the deadly disease, that has killed over 8,000 globally and infected over 2 lakh. President Xi Jinping wants the world to believe his regime had control of the situation. But reports show, the outbreak was far worse than what China revealed, and the government acted against whistleblowers. Some mysteriously disappeared and one died.
First COVID-19 patient was detected in November
Coronavirus outbreak happened in Wuhan province, possibly at a seafood market in mid-December. Not knowing what it was, China treated the disease as unknown pneumonia and locked down cities. However, a report in South China Morning Post said the first case of coronavirus was detected in November 2019. A 55-year-old from Hubei could have been the first COVID-19 patient, but not much was revealed.
From November 17, coronavirus cases kept rising
The patient was detected on November 17, and for a month after that, an average of 5-6 patients came in every day. By December 15, the number stood at 27, and it swelled to 60 on December 20. On December 27, Zhang Jixian, a doctor in Hubei told the disease was caused by novel coronavirus, but by then the number had surged to 180.
Doctor, who spoke about unknown virus, was pulled up
One of the first victims of China's crackdown was Dr. Li Wenliang, who tried warning others. In December, Li told his medical-school friends on WeChat about seven patients falling sick due to unknown virus. Soon, Wuhan Municipal Health Commission issued a diktat that some people contracted a type of pneumonia but it didn't appreciate that individuals or organizations released information related to treatment.
Li was forced to sign confession that he spread rumors
Days later, Li was summoned to a police station, where he was told his message disrupted public order. He was made to sign a document, reading: We solemnly warn you: If you keep being stubborn, with such impertinence, and continue this illegal activity, you will be brought to justice — is that understood? Li wrote: I do, and got back to work.
Virus transmits from human to human, Li said
Unknowingly, he treated a COVID-19 patient, got infected, and was sent to ICU. From the hospital, Li posted on his Weibo account asking why the government was lying that the virus didn't transmit human-to-human and that health workers weren't affected. He died days later, hoping that the government was more transparent. His death sparked outrage in the country, already dealing with a big problem.
Professor, who wrote scathing piece, was put under house arrest
Separately, Professor Xu Zhangrun, posted a scathing piece online slamming Xi's way of handling the virus. The piece was titled Viral Alarm: When Fury Overcomes Fear. Days later in February, he was put under house arrest, and wasn't allowed to post anything on social media. His friend told The Guardian, "They confined him at home under the pretext that he had to be quarantined."
Another activist who said Xi should resign was arrested
Last month, civil rights activist, Xu Zhiyong, was arrested for saying that Xi should step down. "You didn't authorize the truth to be released, and the outbreak turned into a national disaster. Whenever you face a looming crisis, you're clueless," Xu wrote in an essay. The family that was hosting Xu was also arrested but they were released after 24 hours.
Journalist, who documented Wuhan crisis, has gone missing
In January, citizen journalist Chen Qiushi posted numerous videos on social media detailing how coronavirus affected Wuhan. His videos focused on overwhelming hospitals and overworked doctors. He has been untraceable since February 6. "I am scared. In front of me is the virus. Behind me is China's legal and administrative power," Chen said in one video. He also tops One Free Press Coalition list.
And tycoon who called Xi a "clown" has vanished too
Last week, Ren Zhiqiang, a tycoon in Beijing, went missing, days after he said the President was a "clown". He said the government's strict rules on free speech aggravated the epidemic. China clearly wants to portray Xi as a savior, despite the fact that over 3,000 died under his watch. It won't be surprising if the death toll turns out to be more than this.