Russia-Ukraine crisis: Putin announces partial military mobilization
Russia-Ukraine crisis: Putin announces partial military mobilization
Written by
Priyali Dhingra
Sep 21, 2022, 12:34 pm
3 min read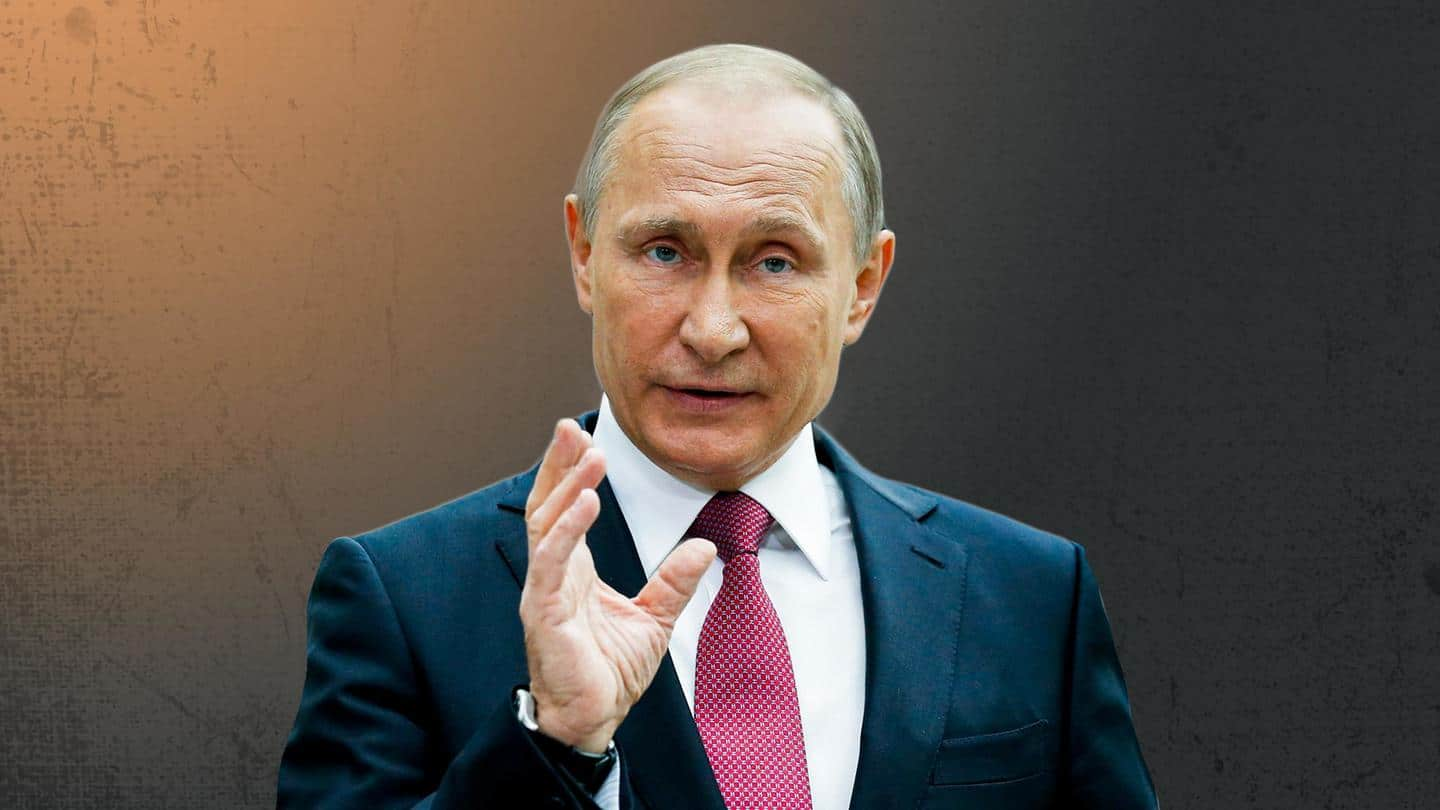 Days after Prime Minister Narendra Modi told Vladimir Putin that this is not the time for war, the Russian President announced that his military will commence partial mobilization from Wednesday. The development comes seven months after Putin waged a war on Ukraine with a cavalcade of Russian tanks and weaponry. Addressing the nation on Wednesday, Putin said that Russia has been blackmailed.
Why does this story matter?
The development comes days after Ukraine under President Volodymyr Zelenskyy successfully launched counter-offensive action against Russia forcing its troops to vacate many territories.
The Russia-Ukraine crisis has resulted in the deaths of thousands, the displacement of millions, and the destruction of multiple cities, with the curtailment of food and energy exports around the globe, triggering worldwide inflation.
The West aims to destroy Russia, says Putin
Putin said the West aims to "destroy Russia" and turn Ukrainians into "cannon fodder." He claimed that Russia wants to liberate Donbas, where the two nations have been fighting for months. "The West has shown it does not want peace between Ukraine and Russia," he said, according to Reuters. Russian defense minister said 30,000 reservists (those with prior military experience) would be called up.
'The West has crossed the line'
West has crossed the line. West is calling to weaken, divide and destroy Russia. Support for compatriots to determine their own futures. Goals of special operation unchanged - LPR completely liberated, DPR partially, reports Russia's RT quoting Russian President Vladimir Putin https://t.co/46mCQgbPlv

— ANI (@ANI) September 21, 2022
This is not a bluff, threatens Putin
The partial mobilization of Russia's two million troops will commence on Wednesday, to "defend the motherland, its sovereignty and territorial integrity, the security of our people...[It] will be secured, I repeat with all the means we have," Putin said. He added, "This is not a bluff...Those who try to blackmail us with nuclear weapons should know that prevailing winds can turn in their direction."
Russia-Ukraine war now in seventh month
As per reports, Russia considers the Luhansk and Donetsk regions of Ukraine, which make up Donbas and were occupied by Moscow in 2014, as independent states. However, Ukraine and most western nations say that parts of the former have been "illegally occupied" by Russian forces. Over the last seven months of war, Russia has managed to gain 60% of Donetsk and most of Luhansk.
Timing of announcement co-incidental
Notably, Putin's announcement comes a day after Russian-controlled regions in Ukraine announced plans to conduct referendums "on whether they want to become parts of Russia," Hindustan Times reported. Last month, in a significant development, Ukrainians drove off Russian forces from the Kharkiv province. This resulted in Moscow losing most of its main supply lines for much of the Luhansk and Donetsk frontlines.
Not the era of war: India tells Russia
At the Shanghai Cooperation Organization (SCO) meet last week, PM Modi told Putin, "This is not the era of war." Putin reportedly acknowledged India's and China's concerns about the Russia-Ukraine crisis at the time. Incidentally, Putin's announcement comes hours after French President Emmanuel Macron seconded PM Modi's statement to Putin in a public address at the United Nations General Assembly on Tuesday.