Zimbabwe's former President Robert Mugabe dies at 95
Zimbabwe's former President Robert Mugabe dies at 95
Sep 06, 2019, 12:39 pm
3 min read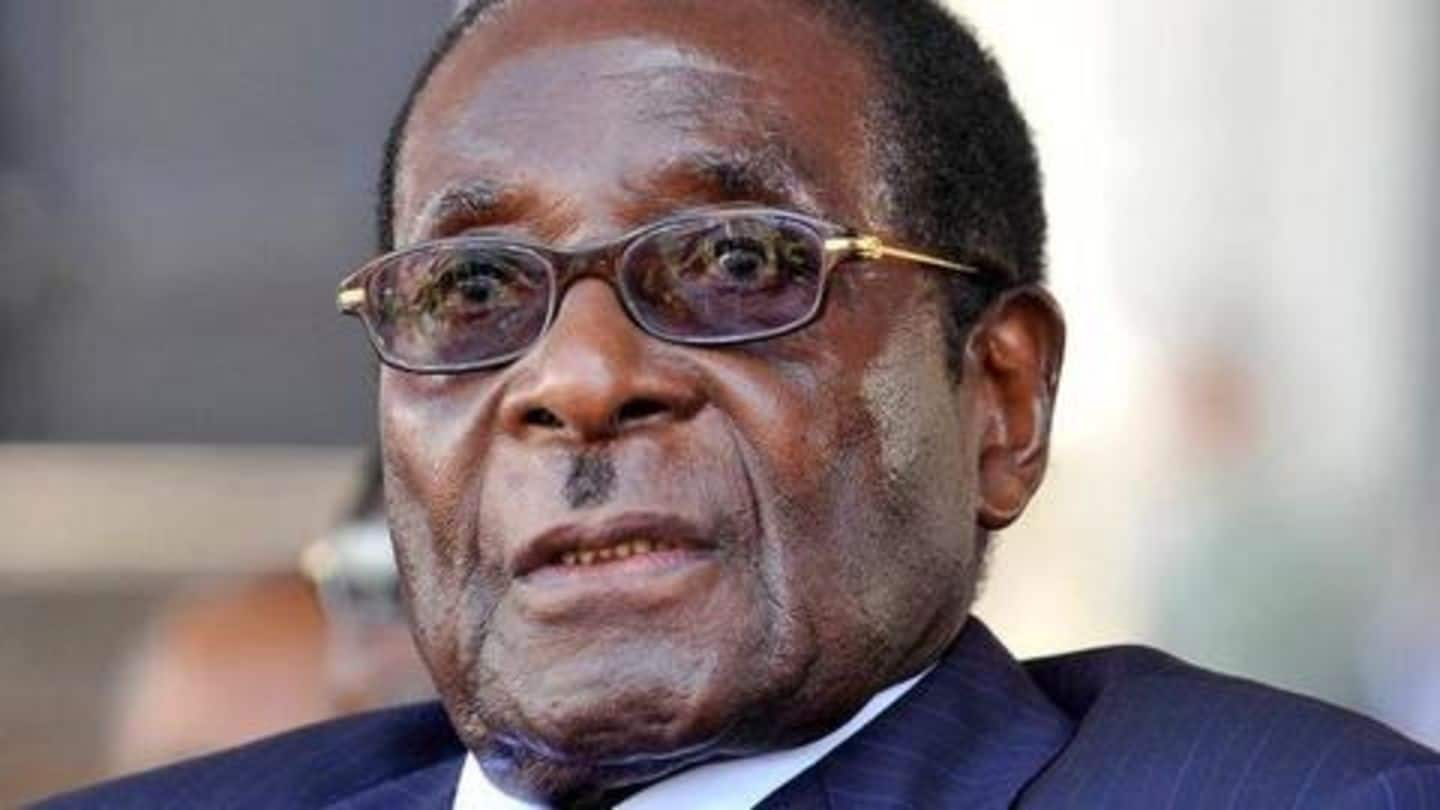 The former President of Zimbabwe Robert Mugabe died at the age of 95 in Singapore, the country's current chief Emmerson Mnangagwa announced on Friday. Mugabe was undergoing treatment for many months, but details of what ailed him have been a closely-guarded secret. The strongman of Zimbabwe was ousted from his office in 2017 following a coup. Here are more details.
Mugabe played a pivotal role in Zimbabwe's freedom struggle
Born in 1924, Mugabe was a teacher before he joined the liberation struggle. He played an important role in freeing Zimbabwe (formerly known as Rhodesia), from the clutches of the British. He was considered as the brains behind the guerrilla war, which ended white supremacy in the nation. An intellectual, with many academic degrees in his kitty, he spent nearly 11 years in jail.
Many a times Mugabe was compared with Nelson Mandela
Mugabe was often compared with another great South African leader- Nelson Mandela. In him, citizens saw a promise of a better future. "The phase we are entering, the phase of independence should be regarded as a phase conferring upon all of us - the people of Zimbabwe - whether we are black or white - full sovereignty, full democratic rights," he said in 1980.
Notably, Mugabe was also Zimbabwe's first PM
In 1979, the then UK Prime Minister Margaret Thatcher announced that her country would officially recognize Rhodesia's independence if it chose a democratic government. A year later, Mugabe became the country's PM after his party, the Zimbabwe African National Union (ZANU-PF), won 63% votes. In 1987, he abolished the office of PM to appoint himself as the President of the country.
Mugabe didn't leave the country as he had inherited
Over time, Mugabe's image eroded and it became clear he would rule Zimbabwe with an authoritarian hand. The country he inherited had a stable economy, vast natural resources, and solid infrastructure. But under his rule, Zimbabwe was crippled due to inflation, unemployment, chronic food, water, electricity and fuel shortages. He was also accused of presiding over forces which carried massacres against the country's citizens.
Mugabe was least bothered about sanctions
In 2008, Mugabe lost the first round of voting. But before the next round, his loyalists unleashed violence, killing 200 people. As a result, Morgan Tsvangirai pulled off from the contest, and Mugabe won. At the time, the US and EU imposed sanctions on Zimbabwe, but he remained unconcerned. He told PM Tony Blair to "keep his England" and "let me keep my Zimbabwe".
Mugabe was confident only God could remove him from office
Mugabe had once famously said that only God had the power to remove him from office. But in November 2017, an impeachment process (the only legal way to oust a leader) was initiated in the Parliament; and he resigned soon after. Many citizens of the country remember Mugabe's rule as one which was all about crushing the opposition and which furthered their problems.